Above: Marisa Williamson, Even ghosts have their ghosts. A shadow follows The Ghost of Thomas Jefferson, 2018. Photo: Gabriella Fuller.
Marisa Williamson, the 2020 Jacob Lawrence Legacy Resident at the Jacob Lawrence Gallery in the University of Washington School of Art + Art History + Design, presents newly commissioned work in the exhibition Angel of History.
In Walter Benjamin's interpretation of the Paul Klee painting, Angelus Novus(New Angel) in his Theses on the Philosophy of History, he explains Klee's angel as moving away from something he is fixedly contemplating. Since 2013, Williamson has been fixedly contemplating the life, work, choices, and legacy of Sally Hemings, enslaved mother of four of Thomas Jefferson's children. This exhibition moves out from that extended contemplation, engaging with questions of monument and memory.
A monument, like a scale, is a tool for weighing and comparing the past to the present. A monument, like a screen or distant figure in profile, is projected onto and animated by the fantasies of others. A monument, once by definition immobile, site-specific, unchangeable, and inert, can now perhaps be a meme, a metaphor, a performance, a reenactment, a temporary intervention—mobile, roving, resistant to dominant histories and hegemonic modes of storytelling.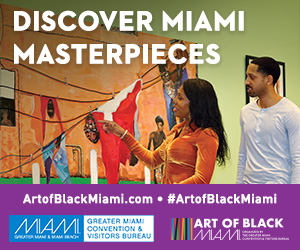 This exhibition endeavors to show the past, not necessarily "the way it really was" but, as Walter Benjamin describes, "…as it flashes up in a moment of danger." Angel of History looks backward. It awakens the dead in Seattle using a modular and collaborative strategy. Measuring progress, sometimes playfully, the work aims to provide insight not only into how history is understood but how it is felt.
During the month of February, Marisa Williamson will hold a concurrent exhibition, The Runaway, at SOIL Gallery opening on Thursday, February 6, from 6–8pm.
Please tag @jacob.lawrence.gallery, and use the hashtags #MarisaWilliamson (or tag @marisaswilliamson), #JacobLawrenceGallery, and #JacobLawrenceLegacyResidency when tagging the exhibition in social media.
Artist
Marisa Willamson is a project-based artist who works in video, image-making, installation, and performance around themes of history, race, feminism, and technology. She has produced site-specific works at Thomas Jefferson's Monticello (2013), Storm King Art Center (2016), the Metropolitan Museum of Art (2016), the University of Virginia (2018), SPACES Cleveland (2019), and by commission from Monument Lab, Philadelphia (2017) and the National Park Service (2019).
Her work has been featured in exhibitions at Artpoetica, SOHO20, and BRIC in Brooklyn; The Elizabeth Foundation for the Arts, New York; Vox Populi, Philadelphia; Mana Contemporary Chicago; Human Resources, Los Angeles; Centro per l'Arte Contemporanea Luigi Pecci in Prato, Italy; and Studio Stefania Miscetti in Rome, Italy.
Williamson has been awarded grants from the Rema Hort Mann Foundation and the Arthur and Elizabeth Schlesinger Library on the History of Women in America. She has been a resident artist at Triangle Arts Association, the Shandaken Project, and ACRE. She was a participant in the Skowhegan School of Painting & Sculpture in 2012 and the Whitney Museum's Independent Study Program in 2014–2015. Williamson holds a BA from Harvard University and an MFA from CalArts. She is an Assistant Professor of 4-D Foundations at the Hartford Art School, University of Hartford