Affirming its reputation as the most global of art fairs, the ninth edition of Art Dubai includes 92 galleries from 39 countries. In March 2015, audiences will discover the work of more than 500 artists, from an extraordinarily diverse roster of galleries that includes the world's most influential alongside fresh, upcoming art spaces.
Held in partnership with The Abraaj Group and sponsored by Emaar, Art Dubai takes place at Madinat Jumeirah, Dubai, United Arab Emirates, March 18-21, 2015.
Art Dubai includes three gallery programmes: Contemporary, the largest hall, presents 71 gallery exhibitions showing predominantly new work by artists from across the world; Modern features solo and two-person shows by masters from Africa, the Middle East and South Asia; while Marker is a curated programme which, in 2015, focuses on Latin America and that region's relationship with the Arab world.
Launched last year, Art Dubai Modern, sponsored by Mashreq Private Banking, is a unique programme featuring artists who proved influential in the twentieth century, particularly through the vibrant modern period of the 1940s to 1980s. In 2015, Art Dubai Modern grows to include 15 gallery exhibitions, including Shafic Abboud (Lebanon, shown by Beirut's Agial Gallery), Ngwenya Malangatana (of Mozambique, with Gallery of African Art, London), Pakistan's Shahid Sajjad (Artchowk, Karachi), renowned Moroccan painters Mohamed Melehi and Mohamed Hamidi (Loft Gallery, Casablanca), Jamil Molaeb (Galerie Janine Rubeiz, Beirut), Cape Verdan master Manuel Figueira (Perve Galeria. Lisbon), and works from the 1970s by Iranian master Kourosh Shishegaran (Shirin Gallery, Tehran/New York).
A new project space features collages by renowned Iranian photographer Kaveh Golestan, curated by Vali Mahlouji.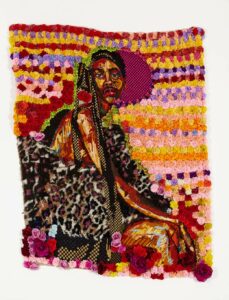 Artist : …Manhostage. Uddermaker.
Date : 2014
Medium : Wool and thread on tapestry canvas
Courtesy : Courtesy of the artist and WHATIFTHEWORLD, Cape Town
Dimension : Wool and thread on tapestry canvas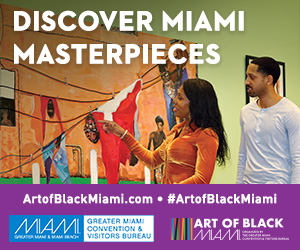 Galleries participating in Art Dubai Contemporary – the largest gallery hall, with 71 booth exhibitions – are selected via a lengthy and stringent independent selection process. New galleries exhibiting for the first time include Kurimanzutto (Mexico), Galerie Lelong (Paris/New York), Wentrup (Berlin), Dastan's Basement (Tehran), Gypsum Gallery (Cairo), Honor Fraser (Los Angeles), mor.charpentier (Paris), Hannah Barry Gallery (London) and Jhaveri Contemporary (Mumbai).
Several galleries have opted to present ambitious solo and two-person shows within the Contemporary halls: Carroll / Fletcher (London) focuses on Rafael Lozano-Hemmer, while Beirut's Galerie Tanit presents a major installation by photographer Fouad El Khoury with poetry by Etel Adnan. Chatterjee & Lal (Mumbai) presents a solo show of drawings by Nikhil Chopra; Sabrina Amrani Gallery (Madrid) showcases Brazilian artist Marlon de Azambuja; while Atassi Gallery (Damascus) displays new work by Syrian master Elias Zayat.
New York's CRG Gallery and Paris's InSitu/Fabienne Leclerc join forces to present new work by Joana Hadjithomas and Khalil Joreige alongside Mark Dion and Jumana Manna, among others. Dubai's Isabelle van den Eynde gives carte blanche to the trio of Rokni and Ramin Haerizadeh and Hesam Rahmanian, and presents a solo booth dedicated
to Mohammed Kazem.
Galleries returning to Art Dubai in 2015 include: Experimenter (Kolkata), Galerie Jaeger Bucher (Paris), Sfeir-Semler (Hamburg / Beirut), Galleria Continua (San Gimignano / Les Moulins / Beijing), Victoria Miro (London), Galleria Franco Noero (Turin), Galerie Nathalie Obadia (Paris / Brussels), Gallery SKE (New Delhi / Bangalore), Ota Fine Arts (Tokyo / Singapore).
Longstanding participants in the fair also include Carbon 12 (Dubai), Galerie Chantal Crousel (Paris), Green Art Gallery (Dubai), Grey Noise (Dubai), Galerie Krinzinger (Vienna), The Third Line (Dubai) and Galerie Rodolphe Janssen (Brussels).
Art Dubai is rooted in the UAE and the Gulf region, and remains the world's largest annual exhibition of artists from the Arab world.
Meanwhile, the fair's ever-expanding geographic reach is at the foundation of its role as a fair of discovery. "Focusing on diversity and quality has enabled Art Dubai to attract the broadest line-up of influential and dynamic galleries," says Antonia Carver, Fair Director, Art Dubai. "Each March, the fair – and the UAE in general – becomes a hub for art professionals and enthusiasts, and all those interested in a vision of the art world that is resolutely global."
The galleries participating in Contemporary represent the broadest international selection to date. Russian, Central Asian and Eastern European galleries such as Galerie Iragui and Gallery XL (Moscow), Yay Gallery (Baku), Inda Gallery (Budapest), Raster (Warsaw), Temnikova & Kasela (Talinn) bring a new perspective to the fair. Participation from contemporary African galleries, including Art Twenty One (Lagos), Galerie Cécile Fakhoury (Abidjan) and whatiftheworld (Cape Town), has also increased.
Curator of Marker 2015, Ana Luiza Teixeira de Freitas, is taking a dynamic, multidisciplinary approach; in a break from previous years, Marker will feature a group show with participation by artists and galleries from across Latin America, plus project spaces devoted to artists' books, performance, sound and film.
Marker 2015 will be the first such showcase of works by Latin American artists in the Gulf region, and is designed to spark exchange between the arts scenes of the Middle East and those of Central and South America. Arrange your visit to Art Dubai here.