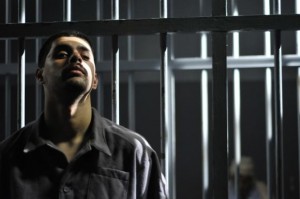 Offering a variety of filmmakers' voices and perspectives from around the world, the lineup draws from
Argentina, Belgium, Denmark, Israel, India, Japan, Mozambique, Spain, Sri Lanka, South Korea, Canada and more. This smorgasbord
of global trends in cinema also features the world premieres of films by directors such as Sara Johnsen, Kasia Rosłaniec, Edward
Burns, Sion Sono, Robert Connolly, John Akomfrah, Saïd Ould-Khelifa, Annemarie Jacir, Jo Sung-hee and Licinio Azevedo.
This year, TIFF brings together the worlds of film and education by partnering with the University of Toronto's Munk School of Global
Affairs on the Contemporary World Speakers series. This initiative pairs five films in the Contemporary World Cinema programme
with expert scholars from the Munk School. Audiences will have the chance to interact with filmmakers and scholars in extended
discussions, following each film's second public screening. Here, the films serve as springboards to facilitate a deeper understanding
of film aesthetics in relation to the broader issues facing the world today. Speakers include Ron Deibert, Janice Gross Stein, Ron Levi,
Brian Stewart and Michael Ignatieff. The Contemporary World Speakers series is programmed in conjunction with the TIFF Adult
Learning department. From exhibitions and presentations to hands-on workshops, TIFF Adult Learning provides students, teachers
and the community with innovative ways to engage with the moving image on a year-round basis. Here is a listing of films that
may be of interest to Sugarcane Magazine readers:
After the Battle Yousry Nasrallah, Egypt/France North American Premiere
Mahmoud is one of the "Tahrir Square Knights" who, on February 2, 2011 — manipulated by Mubarak's regime — charged against the
young revolutionaries. Beaten, humiliated, unemployed and ostracized in his neighbourhood near the Pyramids, Mahmoud and his
family are losing their footing. It is then that he meets Reem, a young Egyptian divorcée. Modern and secular, Reem works in
advertising, is a militant revolutionary, and lives in a nice neighbourhood in Cairo. Their meeting will change their lives.
Middle of Nowhere Ava DuVernay, USA International Premiere
What happens when love takes you places you never thought you'd go? Winner of the Best Director Award at the 2012 Sundance Film
Festival, Middle of Nowhere chronicles a young woman caught between two worlds, and two men, in the search for herself. Ruby, a
bright medical student, sets aside her dreams when her husband is incarcerated. This new life challenges her to the very core. Her
turbulent path propels her in new, often challenging, directions of self-discovery.
Sleeper's Wake Barry Berk, South Africa International Premiere
John Wraith, a man in his mid-40s, regains consciousness in hospital. His wife and daughter were killed in a car accident because he
fell asleep at the wheel. He retreats to a remote coastal hamlet to heal, but finds himself embroiled in a dangerous relationship with a
beautiful and unpredictable 17-year-old girl.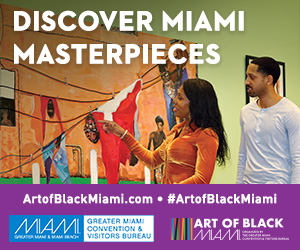 Virgin Margarida Licinio Azevedo, Mozambique World Premiere
Veteran filmmaker Licinio Azevedo drew on the stories of real women who endured the Mozambican "re-education camps" for this
dramatic and inspiring elegy to the insurgent spirit of women across nations, histories and cultures.
Zabana! Saïd Ould-Khelifa, Algeria World Premiere
Zabana! is an impassioned, meticulously researched account of the short life of Algerian freedom fighter Ahmed Zabana, whose
execution in 1956 by French colonial authorities ignited the "Battle of Algiers" — and the crucial phase of Algeria's struggle for
independence.
New this year, the Festival presents the Contemporary World Cinema package that includes all five films and extended Q&As in the
Contemporary World Speakers series. $90 (adult), $75 (student/senior). Purchase Festival ticket packages online 24 hours a day at
tiff.net/festival, by phone Monday to Friday from 10 a.m. to 7 p.m. ET at 416.599.TIFF or 1.888.599.8433, or visit the box office in
person from 10 a.m. to 10 p.m. ET at TIFF Bell Lightbox. The 37
th
Toronto International Film Festival runs September 6 to 16, 2012.