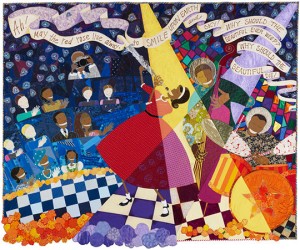 Secrets & Stories features nine textile artists who tell a story or suggest a secret, May 4 – July 22, 2012. The stories are as varied as the artists themselves. There are political and personal stories, relationship stories, and passionate statements about the environment, women's issues, and families. Some references are subtle, others are in-your-face.
Rachel Brumer says she creates work with a personal vocabulary of images that have strong metaphoric potential. Anna Torma is influenced by Visionary and Outsider art because of its expressive directness.
Michael James says of Michael Cummings, "He's committed to telling the stories of African-Americans across a broad historical, social, cultural, philosophical, and mythological spectrum." (The Art Quilt: A Critical Perspective, Surface Design Journal, Fall 2010)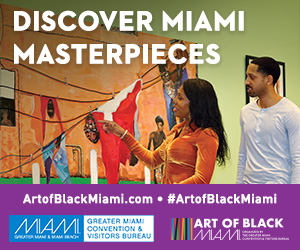 See the stories and discover the secrets within the work of these amazing contemporary quilt artists: Rachel Brumer, Michael Cummings, Karen Cunagin, Wendy Huhn, Carolyn Mazloomi, Lori Lupe Pelish, Wendeanne Ke'aka Stitt, Susan Shie, Anna Torma. For more information visit their website here.