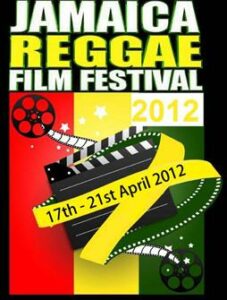 The Jamaica Film Academy announces the Call for Entries in the 2012 Jamaica Reggae Film Festival, to be held from 17th-21st April in Kingston, Jamaica, veneue to be annouced soon.
In keeping with the format initiated at the inaugural event in February 2008, the Festival will showcase films in which aspects of Jamaica's Reggae music culture are displayed, documented and memorialized in feature, documentary and short films, animation and music videos. In the five years since its inception, the Reggae Film Festival has included films made by Jamaicans, as well as global reggae researchers and fans from the Caribbean, UK, USA, Canada, Spain, Germany, Serbia, Italy, Japan, Iran, France and Ethiopia. The focus of many documentaries on the history of Jamaican music and music makers, ensures an archive of historical material on the genre that preserves the oral memories of a culture that has spread to and been honored by the world.
In 2012, in recognition of the 50th year of Jamaica's independence, the Jamaica Reggae Film Festival will be presented internationally in cities of the Jamaican Diaspora, with selected screenings of The Best of the Reggae Film Festival in Toronto, London, Birmingham and New York.
In keeping with the objective of the Jamaica Film Academy to increase and improve the output of Jamaican film making, the annual Make A Film In 24 Hours competition has inspired and produced new Jamaican film making talent, while the Festival has discovered a surprising wealth of Jamaican talent in digital animation. The acknowledged expertise and innovation of Jamaican music video makers exposing the talents of Jamaica's powerful musical artists, provides another area highlighted by the Reggae Film Festival.
Annual Awards are presented in several categories and and the international interest in the unique music and culture of Jamaica. has given prize-winning films further international awards and distribution. The Festival's identification of the genre of 'reggae films' creates a digital archive of films available for research into a variety of aspects of the Jamaican culture that emerged from the Rastafari movement and spread with the music of reggae legend Bob Marley. For more information on the festival-visit http://reggaefilmfestival.com/