Sugarcane Celebrates UK Black History Month: Frank Bowling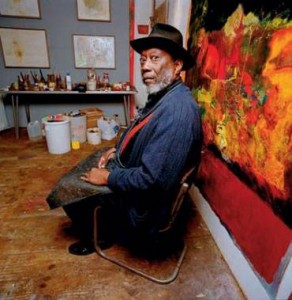 October is a busy month for Sugarcane ! With Hispanic Heritage month, The Rex Nettleford Arts Conference and UK Black History Month, we have a lot of work and quite a bit to celebrate. To honor contributions that Blacks have made in the UK, we feature visual artist Frank Bowling. Frank Bowling is a an renowned artist who spits his time between New York and London. His work consist of abstract and color field paintings. Mr. Bowling arrived from Guyana to London to study art at the Royal Academy of Art ( where he is also a member ). His work was impressive, even as a student. He graduated in 1962 with a Silver Medal in painting along with the opportunity to travel the Caribbean and South America on scholarship. After exhibiting in London and expanding on his technique, Frank Bowling moved to New York where he thought his career would flourish.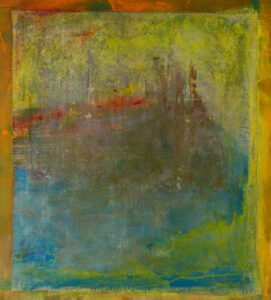 He again expand his techinique and went on to become a contributing editor at Art Magazine ( Sugarcane likes this – Discussion on Black Art 11 ) he has worked with Lecturer at University of Reading; Tutor at Camberwell School of Arts & Crafts, London; Maidstone College of Art, Kent; Kingston School of Art, Surrey, and The Byam Shaw, London. In the U.S.A. Part-time teaching Cooper Union School of Art and Architecture, New York; drawing lecturer Columbia University, New York. Assistant Professor, Douglass College, Rutgers University, New Jersey; and lecturer School of Visual Arts, New York and Mass Art, Boston. He was appointed Officer of the Order of the British Empire in 2008. Mr. Bowling's work has also included in many collections such as Victoria and Albert Museum, London; the Walker Art gallery, Liverpool, England; Lloyds of London. In the United States; The Metropolitan Museum of Art, New York; Museum of Modern Art, New York; Whitney Museum, New York. The De Menil Foundation, Houston, Texas; New Jersey Museum of Art, Trenton, New Jersey. And, in the West Indies, the National Gallery of Jamaica. The Tate Gallery made it's first purchase of an artwork by a living Black artist by purchasing Spread OUT Ron Kitaj, [1984-86], 90″X112″ in 1987. Below is a documentary about his work.