This Week in African Art and Culture brings news of breakthroughs in new spaces, particularly in the diaspora. In the United States, there are separate news stories of institutions coming together for the shared objective of bringing more awareness to contemporary African art. In Africa, one of Sudan's most anticipated authors has released tour dates for her new novel in the U.K., and two African historians are among nine recipients of one of the richest prizes in the field of history.
Philadelphia Museum of Art to Establish Brind Center for African and African Diasporic Art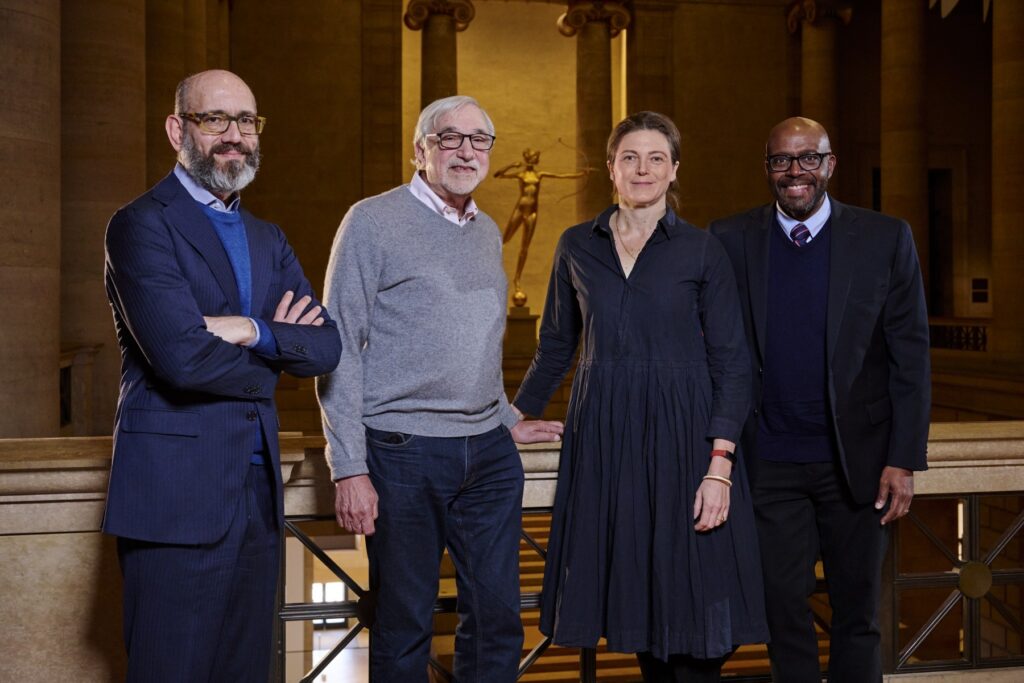 Sasha Suda, the George D. Widener Director and CEO of the Philadelphia Museum of Art (PMA) has shared news about the creation of a new center to be endowed by Trustee Ira Brind, dedicated to the study, acquisition, and care of art from continental Africa and the African diaspora.
This transformational investment in the curatorial future of the museum will establish the Brind Center for African and African Diasporic Art, with the specific goal of expanding the scope and reach of the collection, a key objective of the newly published PMA Equity Agenda. The Brind Center also will promote scholarship and organize gallery installations, special exhibitions, public programs and publications to build broader awareness of the global, historical, and contemporary contributions of the art of Africa and the African diaspora across time.
"Ira Brind's transformative gifts, both financial and through the gift of his collection, enables the Philadelphia Museum of Art to create new and sustainable infrastructure for the art of Africa and its diaspora," Sasha Suda said. "Brind's gift will help us build and inspire a fuller, more inclusive art narrative for all Philadelphians and as a national and international destination for art."
"I am thrilled to support a dynamic field of art history that has important connections to the city of Philadelphia and the global art world," said Trustee Ira Brind. "The stories we tell through art, and the diversity of our collection, matter. I am excited to be part of supporting new curatorial voices whose lived and scholarly experiences will usher in a new chapter at our museum. I am particularly excited to share the collection and its history with the area's diverse population."
Two new curatorial positions for this area will be established, including a curatorial director at the senior level, supported by an assistant curator, and an ongoing program of graduate research fellowships dedicated to graduate student training in this expanding field, an important goal of the Center. An international search for the curatorial director will begin immediately.
Ira Brind, a Philadelphia native, has had a relationship with the museum since childhood. He was elected as a museum trustee in 2006 and serves on its committees for architecture and facilities, South Asian art, executive, finance, investment, and governance. He has maintained longstanding interests, shared with his late wife, Myrna, in collecting Asian, African and diasporic art and has made many gifts of works of art to PMA and other museums over the years. In 2014, together with his wife, Stacey Spector, he endowed the position of associate curator of South Asian art.
Ira Brind is the president and founder of Brind Investments, Inc., an investment and private equity firm. He is the past chair of the Jefferson Health System, Thomas Jefferson University Hospital, and the Wistar Institute. In addition to PMA, he continues to serve on the boards of Opera Philadelphia, the University of the Arts (life trustee), Thomas Jefferson University (trustee emeritus), The Wistar Institute and the Young Scholars Academy.
SFMOMA and MoAD Announce Joint Curatorial Position on Art of the African Diaspora
The San Francisco Museum of Modern Art (SFMOMA) and the Museum of the African Diaspora (MoAD) announced the creation of a joint curatorial position as part of a broader partnership that will support scholarship and public engagement with African diasporic art and culture. The establishment of this position, titled "Assistant Curator of the Art of the African Diaspora," solidifies the institutions' partnership in support of a shared ambition to elevate artistic and curatorial talents, especially in the Bay Area, and will result in the creation of a robust range of co-created exhibitions, artist projects and public programs.
In addition to expanding each museum's work to present and study African diaspora art, the role is envisioned as a platform to cultivate new curatorial talent and advance the pipeline of BIPOC curators within the museum field. The full-time position has a rotating three-year term, consistently ensuring new and distinct voices, perspectives and approaches are brought to the development of subject programming and to the work of both Bay Area institutions more broadly.
The creation and structure of the position acknowledge the need for more sustainable and distinct entry- to mid-level positions in the field that support young and emerging voices and provide the experience necessary to grow into leadership roles. The job description will be posted this month with the goal of announcing the inaugural curator in summer 2023.
The partnership bolsters both museums' ability to tell a more expansive art history, supports audience engagement and cultivates connections within the Yerba Buena cultural district, where both institutions are located. The new assistant curator will work with leadership and teams across both institutions and play a critical role in developing collaborative exhibitions, public programs and artist-led projects for both institutions.
Their work will be grounded in research, with a particular focus on bringing to the fore new and underrepresented artistic voices and presentation approaches. Additionally, the curator will help further diversify SFMOMA's collection (MoAD is not a collecting institution). New acquisitions, as well as existing collection works, will enrich MoAD exhibitions, while MoAD's close ties to the community will help SFMOMA reach new audiences. In this way, the partnership also will establish a dynamic, cross-institutional collaboration model that leverages different institutional strengths to support shared goals.
This collaboration builds on prior exhibitions and projects at SFMOMA focused on art and artists from the African diaspora, including monographic presentations of works by Glenn Ligon, Kara Walker, Wangechi Mutu and Toyin Ojih Odutola; commissions by Julie Mehretu, Kerry James Marshall, Emory Douglas and Sadie Barnette; and generous gifts such as those from the Joyner/Giuffrida Collection, which includes objects by Elizabeth Catlett, Beauford Delaney, Norman Lewis and Richard Mayhew.
The partnership marks an important step in SFMOMA's commitment to diversifying its collection. Following the appointment of Christopher Bedford, SFMOMA identified African diasporic art and culture as an essential pillar of its strategic work to transform its collection and public programs and deepen its connections with the community.
Leila Aboulela Announces Start of River Spirit Book Tour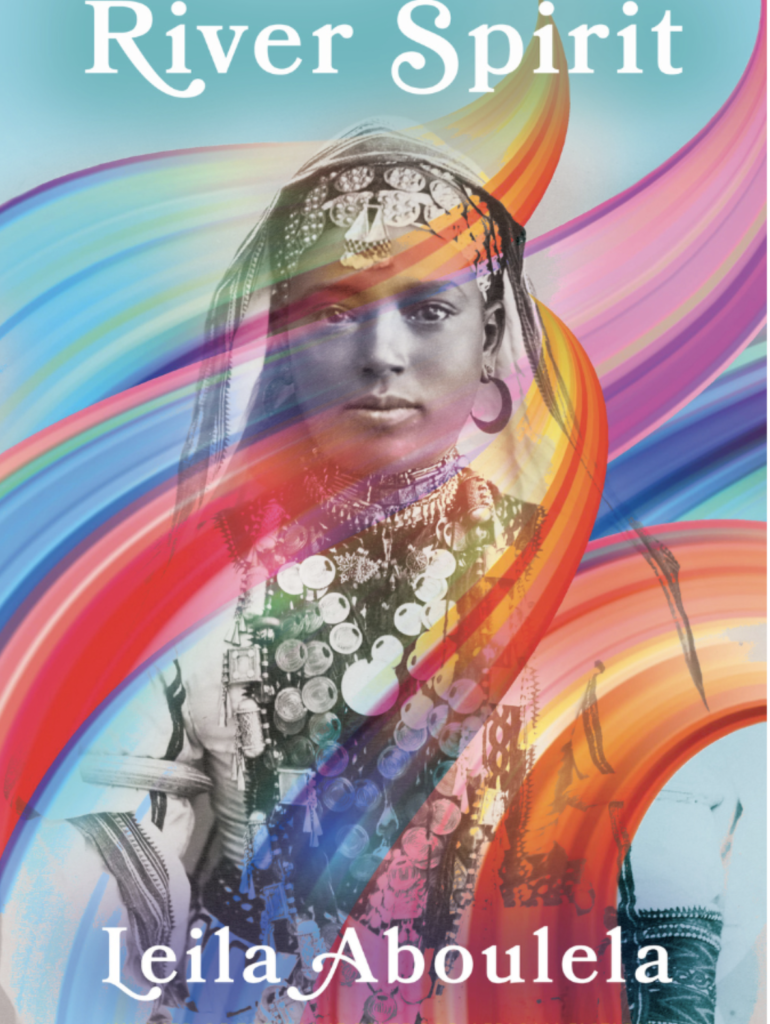 Sudanese author Leila Aboulela is about to release one of her books, River Spirit, and she recently shared the first set of book tour dates.
River Spirit explores the imperialist history of Sudan during the Mahdist War in the 19th century. The book is based on a young woman's attempt to make a life for herself and her brother after a tragic experience. Nobel Laureate Abdulrazak Gurnah described the bookas a "novel of extraordinary sympathy and insight; a wonderful achievement."
Aboulela begins the book tour on March 2 at The Portobello Bookshop, in Edinburgh, Scotland, along with other dates in the U.K. She shared dates on Instagram ahead of the book's publication, slated for March 7 in the U.K. and the U.S.
Saheed Aderinto and Chao Tayiana Maina Win $300,000 Dan David Prize in the Discipline of History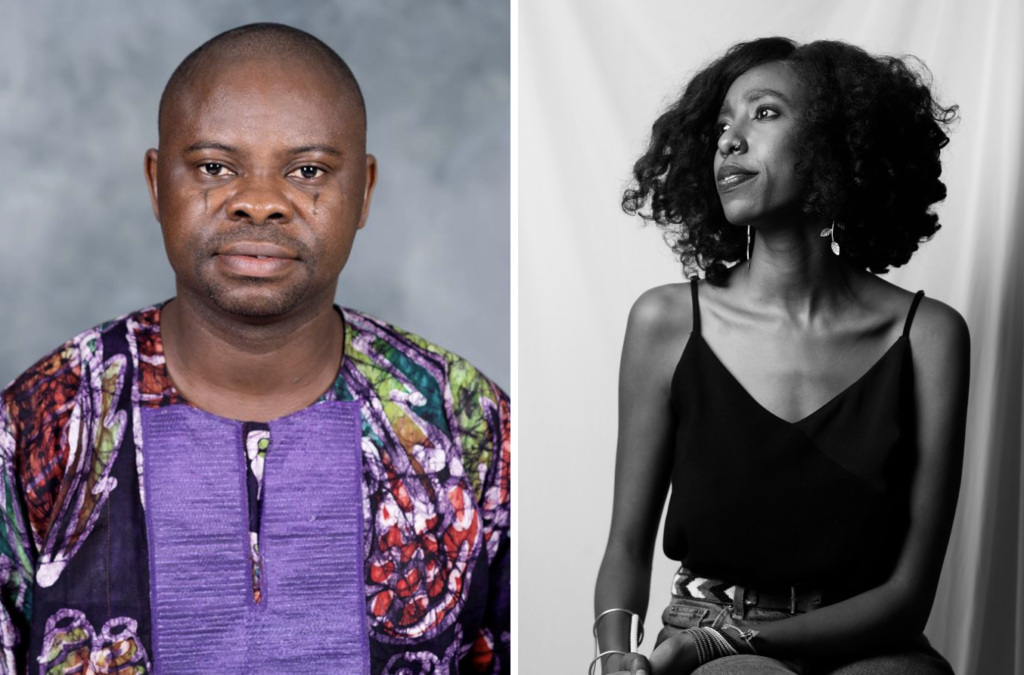 Nigerian Professor Saheed Aderinto and Kenyan historian Chao Tayiana Maina have each won the $300,000 Dan David Prize—the richest prize in the discipline of history.
Aderinto is a professor of history and African and African diaspora studies at Florida International University. He is an accomplished academic, well-known for his writing on African history, politics, and culture; thus, this win, though monumental, is not entirely a surprise. Though his discipline is history, his influence spreads widely across African studies.
This influence is partly the result of his extensive body of publications. He has published eight books, 37 journal articles and book chapters, 40 encyclopedia articles and 20 book reviews. A few of his notable works include Animality and Colonial Subjecthood in Africa, Guns and Society in Colonial Nigeria, and When Sex Threatened the State, which won the 2016 Nigerian Studies Association's Book Award Prize for the most important scholarly book/work on Nigeria published in the English language.
Maina is renowned for her brilliant work in documenting Kenyan history in innovative ways. She is the founder of African Digital Heritage and co-founder of the Museum of British Colonialism and the Open Restitution Africa project. She specializes in using digital technologies to study hidden historical narratives in order to make them accessible to wider audiences. Her work is centered on assisting African and Afro-diasporic communities to reclaim agency over their identities and cultural heritage. She is celebrated for her success with collaborative and interactive histories, where communities are invited to be part of the process of historical exploration and knowledge development.
The Dan David Prize was established in 2001. Entrepreneur and philanthropist Dan David was inspired to launch the prize when he realized the need to support research that crossed disciplinary boundaries in the humanities. Over the years, the prize has evolved its focus from the humanities to history. This change, in part, is to meet the demands of changes that have been taking place in contemporary culture with the rise in digital technology. Each year, nine historians are awarded the $300,000 prize.
Compiled by Roli O'tsemaye