2/28/2023 – This Week in African Art and Culture brings updates on exciting art exhibitions in Antwerp, Belgium and Kampala, Uganda. Both artists explore figurative art with distinct and remarkable visual expressions. While one expresses himself with vivid and vibrant colors, the other presents his thoughts in discernible doodles in charcoal and stencils for a slight hint of color. Emphasizing the uniqueness of how he captures life, a South African photographer wins a prestigious photography prize for the second time in a row through a blind jury selection. On the literary front, a South African poet wins an award, and a Mauritanian writer and activist has been appointed curator for a major African literary festival taking place this summer.
Soji Adesina Premiere Solo Exhibition Layered Pigment: Colour of the Coloured in Antwerp, Belgium
Nigerian multidisciplinary artist Soji Adesina has premiered a solo exhibition at A.D. Art Space in Antwerp, Belgium titled Colour of the Coloured: Layered Pigments. This show marks his first solo exhibition in Europe.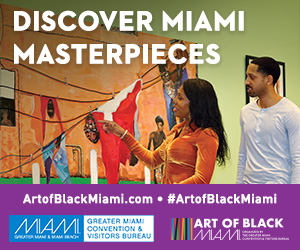 With over 15 years of professional practice under his belt, Adesina has come to be renowned for his distinct figurative expressions characterized by body dysmorphia, distortion and exaggeration as his visual language. With these elements, he strives to bring salient human issues to the fore of the viewer's consciousness that include, but are not limited to, identity, migration, science and evolution, language, globalization and conflict.
Over the years, Adesina's works have been well received, exhibiting locally and in international art fairs, institutions and auctions with wide acclaim, spurring the need to take his works even further to a new set of audiences.
In this series, Adesina begins his interrogation with a visual, literal interpretation of the word "color(ed)," as used in the term "people of color"—for people of other races that are not Caucasian/white. This series provides a gateway to reflect on the ways in which the phrase has been / is being used to categorize and segregate races based on skin tone, and most times with an overt or subtle hint of superiority or inferiority within the color spectrum, depending on the positional perspective where this is being viewed.
Originally coined to refer to the Black race, the connotation of the term "colored" has expanded to include other people outside of the white race. In spite of the seeming progressiveness perceived as a result of global integration, the politics of skin and identity is very much present and is reflected in various (un)favorable socio-economic policies formed based on racial categorization in multi-racial societies.
With pun intended in both title and visual expression, a variety of bold, vibrant and intense colors are used to emphasize the idea of skin tone in a simplistic sense to draw attention to the issue being addressed. So, one could, for instance, see one of his male subjects rendered in pink skin with bright orange nappy hair in a sitting position set against a blue background. The quizzical look of this subject is at once engaging, which may kindle a sense of wonder from the viewer.
Colour of the Coloured: Layered Pigment is an invitation to dissect issues of not only race but other by-effects of racial politics, such as migration, power, and how this is interpreted and experienced by different people of various races around the world on micro and macro levels.
Regarded as an artist with one of the most distinctive figurative expressions in contemporary art coming from the African continent today, Soji Adesina has emerged and settled in a style that is unique to him regardless of the medium in which he does this—be it drawing, painting or graphic designing. His works are known for the eccentric ways he conveys his ideas using distorted human features and body dysmorphia caught in such a riveting stance that it allures the viewer into engaging with his works.
In a time where global events are rife with issues of mass migration from different countries to the West, this exhibition is timely as it attempts to expand the grounds of discourse for people to deconstruct concepts around identity, and how a geographical shift could amplify or lessen the effect of the term "colored people."
Colour of the Coloured: Layered Pigments is on view until March 26, 2023 at A.D. Art Space, Steenhouwersvest 25, 2000 Antwerpen, Belgium.
Bongani Tshabalala Wins Illustrious Photography Prize Second Time in A Row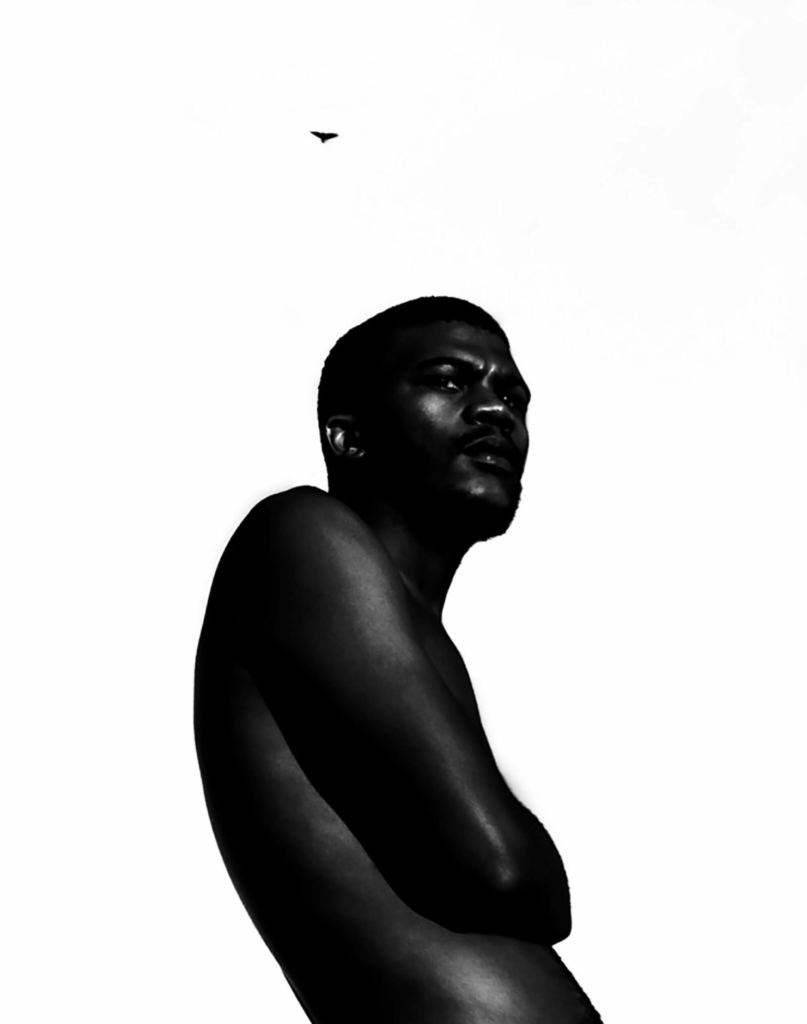 South African photographer Bongani Tshabalala has been awarded the illustrious photography prize for the second time, following his victory in the same category last year. The National Awards program is an initiative set up by the World Photography Organisation and Sony to support local photographic communities around the world, with 55 countries taking part this year.
Over 415,000 images from over 200 countries and territories were submitted to the Sony World Photography Awards 2023, and over 200,000 were entered into the Open competition (from which the National Awards winner was selected). Bongani Tshabalala was selected in a blind review by judges for his photograph Great Joy, entered into the Portraiture category of the Open competition. He took his winning photograph on the day that his friend's father passed on, and he said that the sad news was all he could remember with the picture.
Tshabalala was born in South Africa, in a small town located in the Free State. He is a self-taught photographer whose contemporary style is narrating the stories of African people. He is driven by creating a more diverse picture and is inspired by the stories and faces of his subjects. Commenting on his win, Tshabalala said, "I am thankful for being selected as part of the shortlist for the World Photo Organisation. This is a great opportunity for me and my work to get exposed globally."
As South Africa's National Award winner, Bongani Tshabalala receives Sony digital imaging equipment and will be included in the Sony World Photography Awards exhibition and book.
The overall winners in the Student, Youth, Open and Professional competitions of the Sony World Photography Awards 2023 will be announced on April 13 and will go on display as part of the exhibition at Somerset House, London (April 14-May 1, 2023).
Emmie Nume's When Thoughts Attack Me at Afriart Gallery, Uganda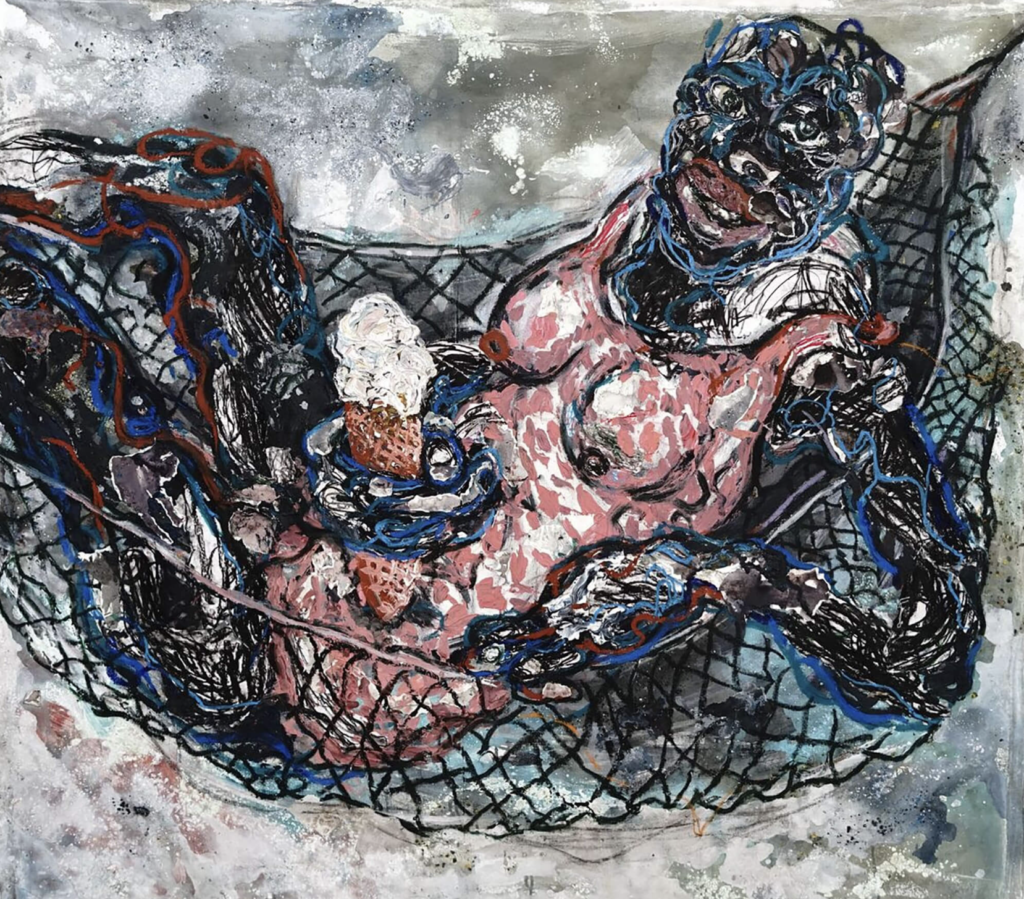 Ugandan artist Emmi Nume has an ongoing solo exhibition, titled When Thoughts Attack Me at Afriart Gallery, Kampala, Uganda.
Emmie Nume's paintings and drawings reflect a deeply intuitive practice. While mostly focusing on portraiture, he captures the essence of emotions through free expression, devoid of any formal and academic calculation of his figures and scenes. Mainly working with charcoal, pastels and acrylics on canvas and paper, in his works, Emmie Nume adds a spontaneous use of collage, found objects and other media. Inspired by an innocent investigative spirit, his work reflects a playful and childlike approach to artmaking.
In his creation process, Nume lets himself be guided by intuition, considered closest to the heart and gut, where decisions below the surface of the intentional take place. He allows the subconscious to take center stage. One decision organically gives birth to another, each becoming a layer within the work.
Being someone who thinks deeply and often, Nume tends to get consumed by his train of thought. With his art practice, though, he has found a way to let go, and creating becomes an act of reclaiming agency. The artist often feels "attacked by thoughts," as he describes it, and fends the attacks by releasing them within his process of creating. The head attacks, and the heart responds through his material.
Nume's artmaking is essentially an embodied practice, negating any division between the physical and mental or emotional realm and giving form to emotions. Troubled by his conscious mind, the heart and gut become the hands that take over the task of decision-making, or "thinking"—the thoughts manifesting seemingly effortlessly in the work. His passion and intention are in the process, which is a source of healing, as well as a constant quest for freedom.
Highlighting the importance of the process in Nume's work, this exhibition presents finished artworks as well as works-in-progress and sketches. Visitors are invited to personally engage with the work by picking up charcoal, paint or any other material themselves, thus bringing the installation piece, When Thoughts Attack Us, to life.
The exhibition will be on view until April 15, 2023.
South African Poet Nathan Trantraal Wins the 2023 Philida Literary Award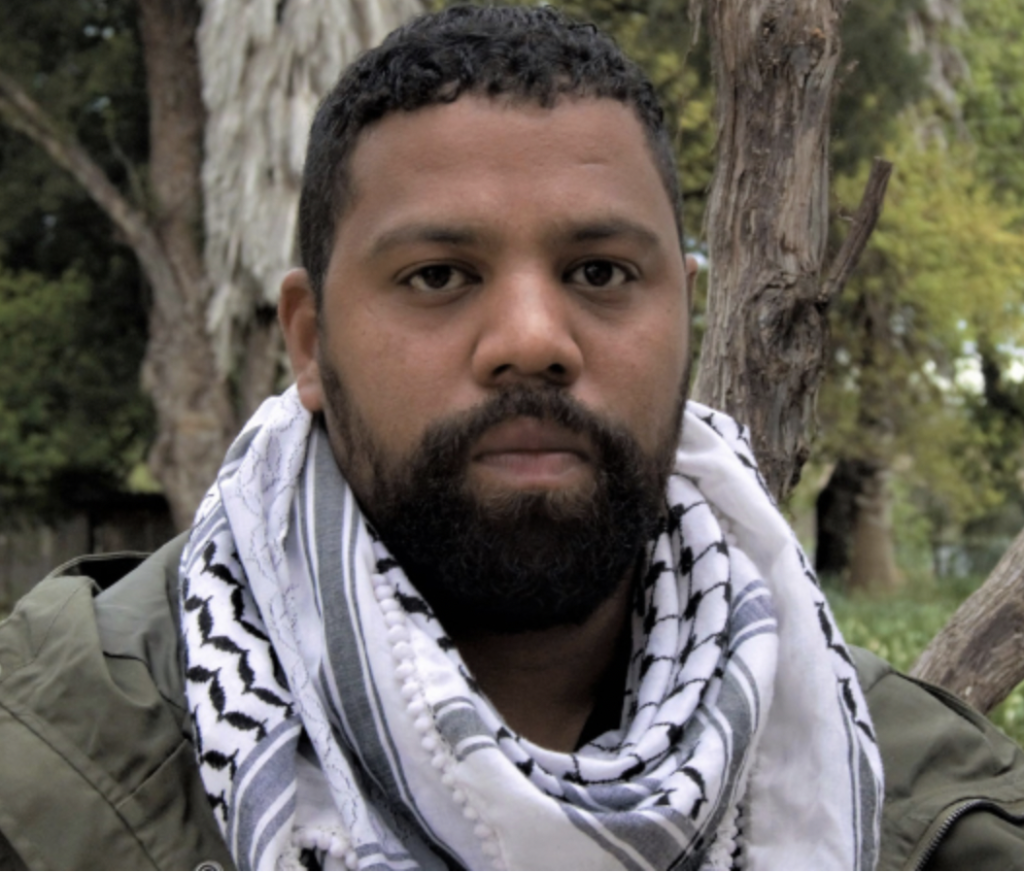 South African poet and comic artist Nathan Trantraal has won the 2023 Philida Literary Award.
The Philida Literary Award is awarded annually to a mid-career writer for an oeuvre of three to five books of any genre. It celebrates the writer's consistent record of literary excellence and future pursuits. The winner receives an award certificate and financial compensation sponsored by Karavan Press.
The award was established in 2020 by Karina M. Brink in memory of her late husband and renowned author André Brink, who always was passionate about encouraging future writers. The award is named after Brink's last published novel, Philida (2012), which tells the story of an enslaved woman, Philida van de Caab, famous in South Africa's archives for laying an official complaint against her masters, Francois and Cornelius Brink, distant relatives of the author.
Trantraal is an award-winning and multitalented South African writer. He is the author of three poetry collections: Chokers en Survivors (2013), which won the 2014 AKTV Woordfees Prize and the 2015 Ingrid Jonker Prize; Alles Het Niet Kom Wôd (2017), which won a SALA award in 2019; and Oolog (2020). Trantraal also has published a volume of essays, Wit Issie 'n Colour Nie (2018), translated Jason Reynolds's Long Way Down into Kaaps (Lang Pad Onnetoe), and illustrated four graphic novels (Stormkaap, Coloureds, Crossroads and All Rise).
The 2023 Philida Literary Award judges were Sally Partridge, Karina M. Szczurek, Lester Walbrugh and Christy Weyer.
Mohamedou Ould Slahi Houbeini To Curate African Book Festival Berlin 2023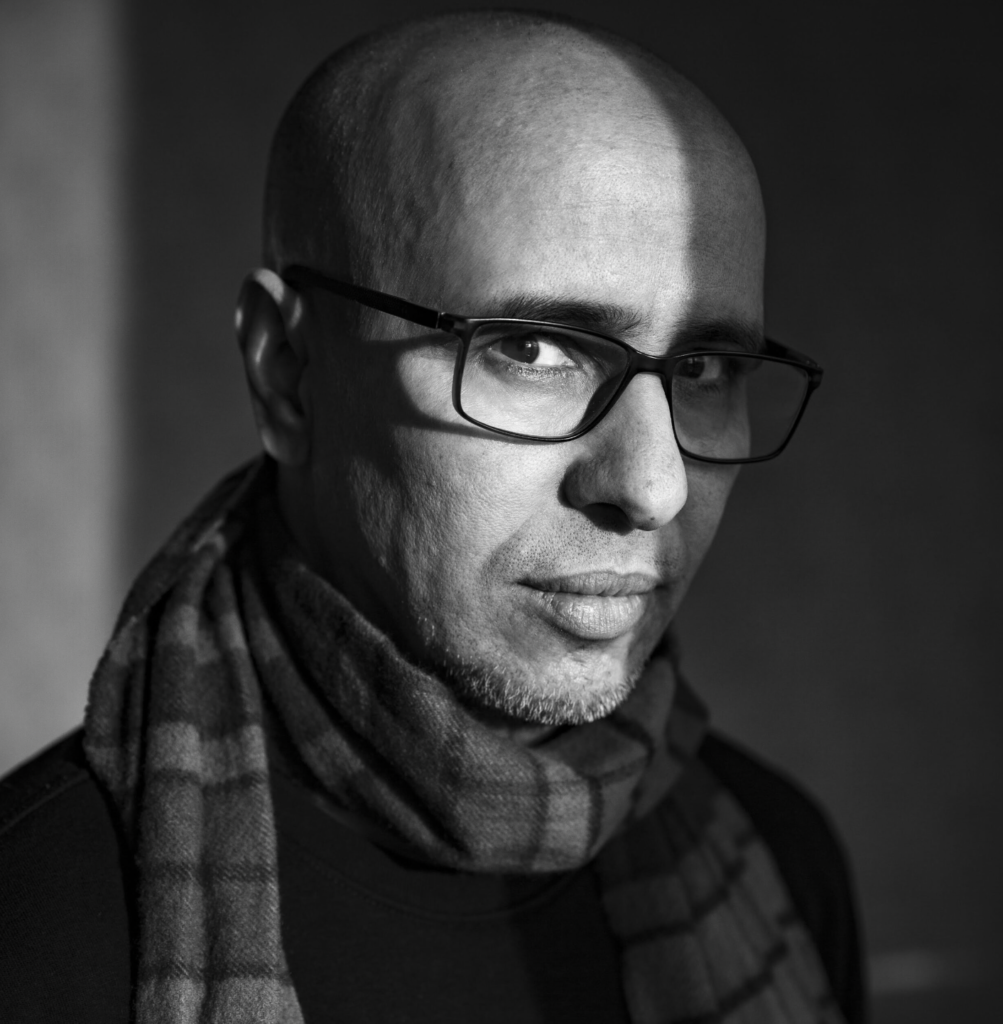 Mauritius-born and Netherlands-based writer and activist Mohamedou Ould Slahi Houbeini has been announced to be the new curator of the fifth edition of African Book Festival Berlin titled Breaking Free, which will take place from August 25-27, 2023.
In 2018, many of the leading African writers, poets and thinkers on the continent and in the diaspora gathered in Berlin for the festival's first edition. Previous curators of the festival include Nigerian writer Olumide Popoola, followed by author and filmmaker Tsitsi Dangarembga, musician and author Kalaf Epalanga, and writer, filmmaker, and photographer Lidudumalingani.
For the fifth edition, Mohamedou Ould Slahi Houbeini is known to many as one of those unjustly imprisoned in the U.S. prison camp in Guantanamo Bay. His memoir, Guantánamo Diary (Canongate Books, 2017), first published in 2015, became an international bestseller. While still in captivity, Slahi Houbeini wrote the novel The Actual True Story of Ahmed and Zarga (Ohio University Press, 2021), where he takes his reader on an epic journey through the geographical and spiritual terrain of the Sahara. His perspective on the relationship between humans and the environment is unique in contemporary African literature.
As curator, Slahi Houbeini is putting together a program that includes both Mauritanian poetry and readings, concerts, panel discussions and film. The central experience of how freedom can not only be defined and achieved but also what uncertainties and responsibilities it comes with, is at the heart of the curator's work. At the same time, he is looking forward to the intercultural exchange that the popular festival offers and the opportunity to present common and universal values reflected in literature.
Compiled by Roli O'tsemaye