Sundance Institute today announced a significant expansion of its signature artist development programs to include targeted support for second-time feature filmmakers, addressing a growing need in the field of independent storytelling, especially for women and filmmakers of color. The new FilmTwo Initiative, led by the Institute's renowned Feature Film Program, with generous support from Founding Partner NBCUniversal, will offer selected directors specialized creative and tactical guidance in navigating the unique challenges of making their second feature films. The Initiative's inaugural Fellows announced today participated in a Screenwriters Intensive in March and continue to receive customized creative and tactical support and participate in select FFP activities.
The FilmTwo Initiative was created to provide support to a diverse group of independent filmmakers in response to the specific challenges they face in developing and completing their second feature film, often the greatest barrier to a sustainable career as a filmmaker. These include identifying and/or writing their second project, defining their distinctive voice, scaling up and creating more ambitious projects in terms of budget and scope and a dearth of development financing. Second-time filmmakers are also faced with the challenge of having a shorter timeline to capitalize on the first feature while they take on prolonged distribution activities related to that film. Navigating the film industry and working successfully with new collaborators contribute to these challenges, which are often compounded for women and people of color.
Keri Putnam, Executive Director of Sundance Institute, said, "Our FilmTwo Initiative is a holistic response to challenges filmmakers have expressed to us. It builds on our existing work to ensure that the most exciting and diverse filmmakers have the support they need to overcome the hurdles of getting their films made and seen."
Michelle Satter, Founding Director of the Sundance Institute Feature Film Program, said, "As the filmmaking industry changes, our programs continue to evolve by addressing the needs of the community. With our FilmTwo Initiative, we are extending our focus from starting a filmmaker's career to growing that career and continuing to provide a creative and tactical support system for the films they want to make."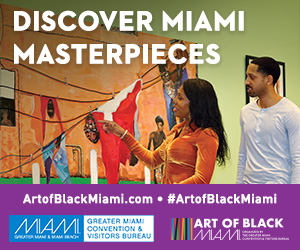 Donna Langley, Universal Pictures Chairman, said, "Universal is committed to telling stories that resonate with audiences around the world, and growing the field of diverse filmmakers is a key factor in fulfilling that commitment. By partnering with Sundance Institute on the FilmTwo Initiative, we hope to help advance the careers of exciting new voices." Through the FilmTwo program, four Fellows will be designated as NBCUniversal Fellows and receive development granting and meetings with key Universal Pictures executives.
Speaking about her own experience, filmmaker Gina Prince-Bythewood (Love and Basketball, The Secret Life of Bees, Beyond the Lights) said, "I was so fortunate to have the support of Sundance Institute's Screenwriters and Directors Labs for my first film Love and Basketball, which was released in 2000. Making a good first film says you have potential. Making a good second film says you are the real deal, but getting that second film made is often just as difficult as the first. I'm excited that Sundance has responded to the unique challenges second-time filmmakers face with the creation of the FilmTwo Initiative. It will be an incredible leg up to filmmakers looking to clear that hurdle."
The inaugural FilmTwo Fellows are Andrew Ahn (Spa Night), Shaz Bennett (Alaska is a Drag), Bernardo Britto (Jacqueline (Argentine)), Steven Caple Jr. (The Land), Jonas Carpignano (Mediterranea), Marta Cunningham (Valentine Road), Alistair Banks Griffin (Two Gates of Sleep), Siân Heder (Tallulah), Marielle Heller (The Diary of a Teenage Girl), Anna Rose Holmer (The Fits), Crystal Moselle (The Wolfpack), Felix Thompson (King Jack) and Yared Zeleke (Lamb).
Fellows participated in a day-long Screenwriters Intensive and Industry round-tables, building a support community of second-time filmmakers. Additionally, filmmakers will receive advice in navigating the industry and have access to customized year-long creative and tactical support. They will also be considered for participation in various FFP Labs, the Feature Film Program Fund and activities on an individualized basis.
Industry and Creative Advisors for the inaugural FilmTwo Intensive included: Stephanie Allain (Producer, Hustle and Flow), Stefanie Azpiazu (Head of Production and Development, Likely Story), Eyde Belasco (Casting Director, Transparent), Melissa Breaux (Manager, Washington Square Films), Ian Bricke (Director, Content Acquisition, Netflix), Gyula Gazdag (Filmmaker, Artistic Director, Sundance Directors Lab), Lynette Howell Taylor (Producer, Captain Fantastic), Charles King (Founder and CEO, MACRO), Jeremy Kleiner (Co-President, Plan B Entertainment), Gina Kwon (Development Executive – Half-Hour TV, Amazon Studios), Meg LeFauve (Screenwriter, Inside Out), David Lonner (Principal, Oasis Media Group), Julie Lynn (Principal, Mockingbird Pictures), Andrea Sperling (Executive Producer, Transparent), Priya Swaminathan (Head of Development, Annapurna Pictures) and Joan Tewkesbury (Screenwriter, Nashville).
The Institute's signature programs for independent filmmakers over the past 35 years include Labs, year-round Mentoring and Artist Granting from the Feature Film Program Fund. Through these programs, the Institute has supported the early careers of many award-winning and leading-edge filmmakers including Marielle Heller, Nate Parker, Ryan Coogler, Damien Chazelle, Cary Fukunaga, Quentin Tarantino, Benh Zeitlin, Miranda July, Lisa Cholodenko, Paul Thomas Anderson, Debra Granik, Darren Aronofsky, Ryan Fleck & Anna Boden, Andrea Arnold, Alfonso Cuarón, Kimberly Peirce and Dee Rees.
At the 2016 Sundance Film Festival, Feature Film Program-supported projects included Nate Parker's Birth of a Nation (Winner of the Grand Jury Prize and Audience Award, U.S. Dramatic), Daniels' Swiss Army Man (Winner of the Directing Award, U.S. Dramatic) and Andrew Ahn's Spa Night (Joe Seo/Winner of the Special Jury Award for Breakthrough Performance, U.S. Dramatic).
Fellows selected to participate in the FilmTwo initiative are:
Steven Caple Jr.
Raised in Cleveland, Ohio, Steven Caple Jr. is an award-winning storyteller and filmmaker. In 2013, HBO bought and aired his USC short film A Different Tree, which won the Jury Prize for the Director's Guild of America, the Short Film Competition at the American Black Film Festival and the Audience Choice Award at NBC's Shortcuts. Since then, Caple was selected by HBO to direct a one-act stage comedy in New York during the inaugural HBO Character and Scene Studio. Caple's first feature film The Land premiered at the 2016 Sundance Film Festival.
Marta Cunningham
Marta Cunningham is an accomplished filmmaker and producer. Her feature length documentary Valentine Road played in the U.S. Documentary Competition at the 2013 Sundance Film Festival, premiered on HBO in October 2013, was nominated for two News and Documentary Emmy Awards and was part of the Institute's 2014 Film Forward Program. Cunningham was a Sundance Institute Women Filmmakers Initiative fellow. She is currently directing episodes for television and digital platforms, including Refinery29, and her production companies, Off The Wall Productions and Sugar Sky Pictures, are currently in pre-production on several features and documentaries.
Yared Zeleke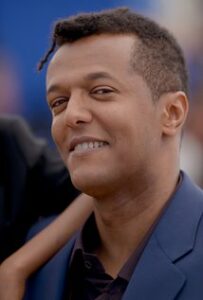 Yared Zeleke has a BA in International Development from Clark University and an MFA in Film Directing from New York University. His first feature film Lamb screened in the Un Certain Regard section at the 2015 Cannes Film Festival. It was the first Ethiopian film to be included in the Official Selection.