2/23/2023 – The 14th Annual Juneteenth NY Celebration – one of New York City's premier and largest annual events commemorating a now federally-recognized holiday – returns for an exciting three-day celebration, kicking off virtual and in-person on Friday, June 16, through June 18 from the epicenter of Black culture and community in Brooklyn, NY.
The Juneteenth NY Celebration was created to empower the Black community as well as advance the economic and cultural arts in underserved areas to champion small, Black-owned businesses. By showcasing Black creativity, ingenuity, and innovations, the Juneteenth NY Celebration's array of events push forward a positive and present-day Black history narrative. With this year's theme "Kaleidoscope of Black Culture", the weekend will feature the best in Black culture and community with live performances, exhibitions, authentic local cuisine, wellness and other family fun activities, including The Celebration of Black Kings Awards Dinner and Reception and the highly anticipated Juneteenth NYC Parade. Over the past 14 years, Juneteenth NY has grown and expanded exponentially from a local gathering to a nationally recognized event with this year's attendees expected to reach over 37,000+.
In honor of Black History Month and celebrating freedoms for all worldwide, the Juneteenth holiday promotes unity and builds self-esteem through reflection, education, and acknowledgment of African-American achievements. In 2021, historic and bipartisan legislation passed establishing Juneteenth as the newest Federal holiday, showcasing the power and progress of the work that continues to move African American history forward. Juneteenth NY Celebration encourages people of all races, nationalities, and ethnicities to join together to support and participate in Juneteenth celebrations locally and across the country – a true testament of resilience and humanity.
"We are beyond excited to bring the Juneteenth NY Celebration back bigger and better than ever in its 14th year as New York's premier event for the city to come together and celebrate our rich Black history that is embedded in the very fabric of this country. We are proud to continue the Juneteenth NY tradition and celebration as the largest gathering of Black people dedicated to elevating one another, providing a space for creativity, culture, and Black excellence," said Juneteenth NY's pioneer and visionary CEO/Founder, Athenia Rodney. "Recently we have witnessed an attack on Black history and African-American studies, but with events like Juneteenth NY Celebration, we can educate, uplift, and enlighten people everywhere and truly champion change by bringing Black history past, present and future to the forefront. Juneteenth NY is a safe space for our community, shifting the narrative and creating change that will have a lasting generational impact nationally and globally."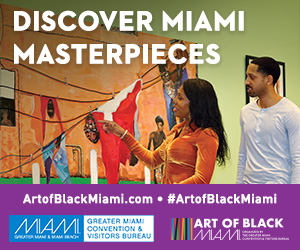 "WABC is a proud media sponsor of the Juneteenth NY Celebration, which recognizes the contributions of African-Americans and the power and strength of the human spirit," said Marilu Galvez, President and GM of WABC-TV. The WABC station-wide media partnership includes Juneteenth NY coverage on linear, digital, and social platforms.
The 14th Annual Juneteenth NY Celebration will be held (rain or shine). All events with the exception of The Celebration of Black Kings Awards Dinner and Reception are free and open to the public. Registration is encouraged. To learn more, please visit https://www.juneteenthny.com/.
The Celebration of Black Kings Awards Dinner tickets are $125. Proceeds will go toward the Destiny Helpers Outreach Inc (https://destinyhelpersoutreach.org/the-miss-brownsville-teen-pageant).
Connect with us on Instagram: https://www.instagram.com/juneteenthny/ TikTok: https://www.tiktok.com/@juneteenthny; Facebook: https://www.facebook.com/JuneteenthNewYork