This Week in African Art and Culture brings exciting news mainly from the literary scene. A Zimbabwean author makes the Booker Prize shortlist; two other writers of African descent also have been shortlisted for another prize for debut fiction work. On a more exciting and thrilling note, one of Nigeria's most beloved plays adapted to screen will be premiering at the forthcoming Toronto International Film Festival. 
Of course, the roundup would be incomplete without an exhibition highlight. Showing in New York is a new exhibition by one of Nigeria's contemporary artists, who explores and interrogates ancient African practices in his work …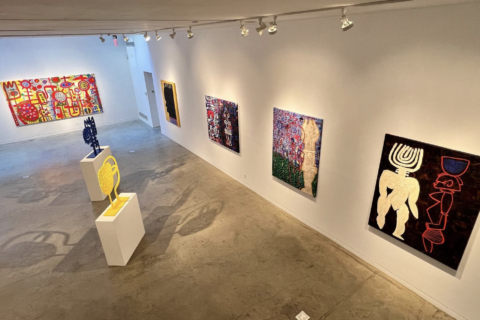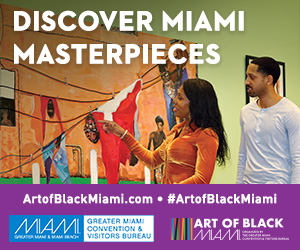 Above: Victor Ekpuk | I Am My Ancestor's Essence | installation view | 2022
Victor Ekpuk's I Am My Ancestor's Essence at Aicon Gallery in New York City
U.S.-based Nigerian contemporary artist Victor Ekpuk has a new solo exhibition presented by Aicon Gallery in New York. Titled I Am My Ancestor's Essence, the show features a series of portraits in contemporary dialogue with African ancestral objects and comprises three distinct bodies of work: canvases that incorporate thick impasto paint layering, a suite of drawings that offer early examples of the artist's mark-making, and ambitious large-scale totemic sculptures. Through I Am My Ancestor's Essence, the artist locates the past in the present by contemporizing sacred objects. 
In Ekpuk's own words, "I chose these objects based on my cultural affiliation to them, the spiritual essence they exude, and the aesthetics of their forms. I believe our identities are the sum of our past and present memories informed by traditions and genetics. As I study the aesthetics of these objects, these portraits are perhaps a search for the essence of ourselves."
Anyone conversant with Ekpuk's work history would associate his practice with constant engagement of ancient African, and in particular, Nigerian cultural practices. He engages a diverse spectrum of meaning, often mining historical narratives, the contemporary African diaspora, and humanity's connection to the sacred. 
With I Am My Ancestor's Essence, Ekpuk looks to artifacts and colonial-era photographs to guide his reimagined figures layered over intricate backdrops of symbols. These images-as-text draw the viewer into a participatory relationship with the works, demanding a close look to parse out clues to a more profound meaning.
His intricate pieces are characterized by their glyphic forms, abstractness, and undoubtedly their attractiveness; his drawings are heavily inspired by the aesthetic philosophies of indigenous Nigerian art forms like Nsibidi—associated with an indigenous group from Southern Nigeria and the Uli design symbols, known in the ancient Igbo tradition in Eastern Nigeria. 
I Am My Ancestor's Essence is on view until Aug. 27, 2022 in New York.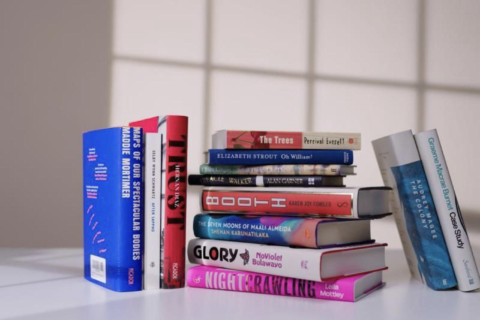 Above: Booker Longlist
Zimbabwean Author NoViolet Bulawayo Longlisted for 2022 Booker Prize
Renowned Zimbabwean novelist NoViolet Bulawayo has been longlisted for this year's edition of the Booker Prize. The work, Glor is one of 13 novels on the recently announced Booker Prize for Fiction.
This is the second time Bulawayo has been nominated for the Booker Prize. She previously was longlisted and subsequently, shortlisted for her critically acclaimed debut novel We Need New Names.                             
NoViolet Bulawayo's Glory has been described as a masterpiece. Using animal characters, it presents a satirical account of Zimbabwe's political upheaval following the fall of Robert Mugabe. Following in the tradition of African fables and the allegorical, traditional style popularized by George Orwell's Animal Farm, the novel uses animal characters to paint a bitingly honest, yet poignant portrait of modern Zimbabwe.
Also featured on the longlist alongside Bulawayo are Percival Everett for The Trees, Shehan Karunatilaka for The Seven Moons of Maali Almeida, Audrey Magee for The Colony and 20-year old author Leila Mottley for Nightcrawling.
The Booker Prize for Fiction, worth £50,000 ($60,906), is a literary prize awarded annually for the best original novel written in the English language and published in the United Kingdom. Since it started in 1969, four writers of African descent have won the prize: Nadine Gordimer (1974), Ben Okri (1991), J. M. Coetzee (1999), Bernardine Evaristo (2019) and Damon Galgut (2021). 
The Booker Prize jury for 2022 is chaired by cultural historian, writer and broadcaster Neil MacGregor alongside academic and broadcaster Shahidha Bari; historian Helen Castor; novelist and critic M. John Harrison; and novelist, poet and professor Alain Mabanckou.
Chair Neil MacGregor said, "Over the last seven months or so, we have read and discussed 169 works of fiction, all written in English, by authors and about subjects from all over the globe. 169 journeys to worlds conjured and created by the wielding of words alone. 
"The skill with which writers shape and sustain those variously imagined worlds, and allow others to inhabit them, has been our main criterion in proposing this longlist of 13 books. Exceptionally well-written and carefully crafted, in whatever genre, they seem to us to exploit and expand what the language can do.  The list that we have selected offers story, fable and parable, fantasy, mystery, meditation and thriller."
In September, a shortlist of six books will be announced, with a winner emerging soon after.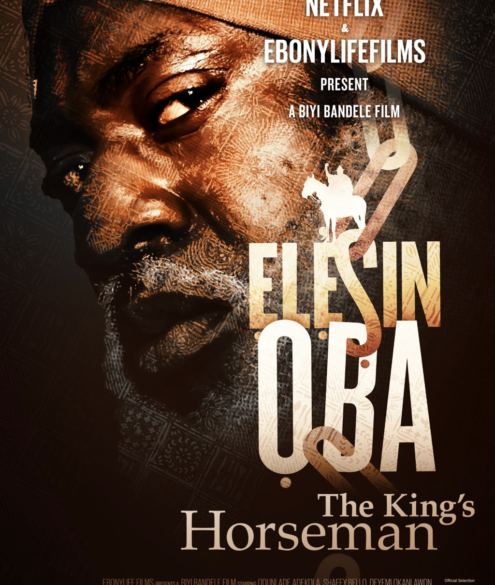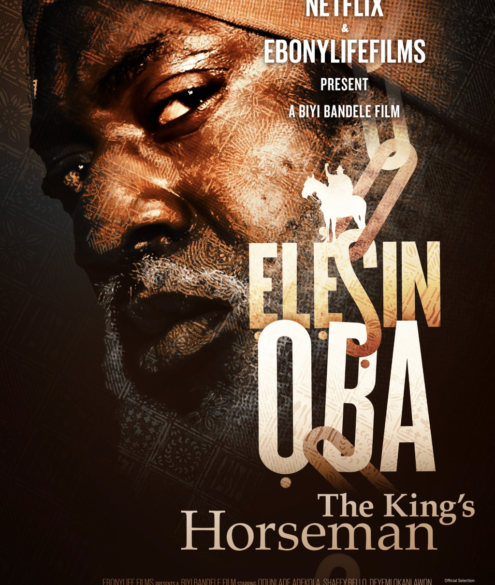 Above: The King's Horsemen poster
Eloghosa Osunde, Tara M. Stringfellow, Shortlisted for Waterstones Debut Fiction Prize
Tara M. Stringfellow and Eloghosa Osunde are on the shortlist for the Waterstones Debut Fiction Prize, announced on July 21.
Waterstones is a British book retailer that operates hundreds of shops, mainly in the United Kingdom and other nearby countries. This year, it introduced The Waterstones Debut Fiction Prize to celebrate exceptional first novels, which would be nominated by its booksellers.
The shortlist of six novels for the new award was selected from 160 debut novels. The following writers of African descent made the shortlist:
Eloghosa Osunde (Nigeria) was shortlisted for her work, Vagabonds! And Tara M. Stringfellow (United States) was shortlisted for her work, Memphis.
Eloghosa Osunde posted on social media, "Thankful to @waterstones for shortlisting VAGABONDS! for their inaugural debut fiction prize. To booksellers who made this happen by voting in great numbers and stirring momentum, it's a blessing to have written a book you love. Thankful to readers for asking for this book nonstop in bookstores the world over, for applying pressure without relenting, for reading and rereading, gifting and shifting the world for these stories."
Tara M. Stringfellow posted, "Thrilled I can announce that my MEMPHIS has been shortlisted for the Waterstones Debut Fiction Prize! I'd like to thank my British family @johnmurrays @ed.pr and my British agent Dennis Caspian for all their hard work to make MEMPHIS the success it is."
The winner will be announced on Thursday, Aug. 25, 2022.
African Literary Classic Filmed in Yoruba Language to Premier at Toronto International Film Festival
The film adaption of a play written by Nigerian Nobel Prize Laureate Wole Soyinka, titled  Death and the King's Horseman, will premier at the Toronto International Film Festival (TIFF) in September. 
The film, titled Elesin Oba: The King's Horseman,  will be showcased at TIFF in the Special Presentation Category, alongside the likes of Steven Spielberg's The Fabelmans and The Banshees Of Inisherin starring Colin Farrell.
This showing will be the first time a Yoruba language film is featured at TIFF. This premier officially kicks off promotions for the film, which will be released on Netflix Naija later this year. The film's director Biyi Bandele is also a novelist and has extensive experience with the stage. The lineup of actors starring in this film includes Odunlade Adekola playing Elesin, Shaffy Bello as Iyaloja, Deyemi Okanlawon as Elesin's son Olunde, Nigerian musician Olawale-Brymo Olofooro as praise singer, and several others.
Of Soyinka's 30 plays written in the last 60 years, Death and the King's Horseman stands out as one of the plays most beloved by readers and scholars. Set in 1940s Oyo, it tells the story of a Yoruba horseman named Elesin Oba who fails in his duty to die by ritual suicide, setting off a set of historical forces that send the Yoruba world into metaphysical crisis. 
Although Soyinka wrote the play in English, Bandele's film has been delivered mostly in the Yoruba language. Elesin Oba is a period film, and it looks from the costume and the set design that the film will be a time warp, taking us back to the mid-20th-century Yoruba world. Death and the King's Horseman is an epic political drama, an anti-colonial saga. It captures individuals caught in the middle of powerful historical forces. But it also touches on the pomp and pageantry of royalty, the clash of powerful personalities, and a touch of romance. 
Compiled by Roli O'tsemaye