Above: Stacey Ravero | Ladi Kwali | Acrylic on Canvas | 2022
This week in African art and culture, we bring vibrant news from different sectors in the contemporary African art space. In Lagos, Nigeria, a new solo exhibition exploring themes of womanhood opens this weekend. A South African artist is the recipient of the 2022 Foam Award. A new crop of mentees from nine African countries has been announced by the Prince Claus Fund to reimagine the future of their cities through design and creative problem-solving ideas. The National Gallery of Zimbabwe has appointed a new curator, and a Zambian artist is the winner of the 2022 Henrike Grohs Award, with artists from Ghana and Nigeria as runners-up …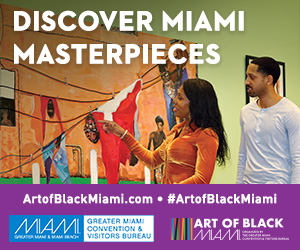 June Creative Art Agency Presents Stacey Ravvero's Golden Age of Icons at No Parking, Lagos
June Creative Art Advisory (JCAA) has announced the opening of Stacey Ravvero's solo exhibition titled Golden Age of Icons at No Parking Lagos.
Commencing this weekend, Golden Age of Icons, which features her recent and new works, examines broad themes of womanhood, the dignity of labor, gender, spirituality, and nature and showcases the documentation and creative process of this exhibition.
Much of Ravvero's work is inspired by the human experience as it relates to socio-political issues. Centered on women and the work that they do, this exhibition displays works that encompass a full spectrum of media, including metal sculptures, drawings, poetry, video, stop motion and works on canvas.
"I have been thinking a lot about the erasure of women in the arts and to confront that, I would like to move away from the notion of a female only rhetoric, which I think isolates and puts women, again, in the periphery," Stacey Ravvero said.
With documentation being a key part of Ravvero's artistic process, she was led to the works of many women who would not be known widely in the artistic canon, through her extensive research. Many influential artists, such as Lady Constance Afiong Ekong, Mama Nike Davies Okundaye, Lady Ladi Kwali, Lady Clara Etso Ugbodaga-Ngu, Bruce Onobrakpeya and Sir Oliver Enwonwu, who have had such a major impact on art history and her artistic trajectory, have all been paid homage through six of the paintings on canvas. 
While her focus is primarily on women, she also has included men who have been critical. For Ravvero, it is critical that we move beyond the binary of our gender and focus on the work created—the material and creative process. Some eight paintings pay tribute to women in the artist's life and women in the future, for whom she holds sacred space while immortalizing them in history. The Psalm of Stacey documents Ravvero as a scribe pouring her heart out in poetry, and elements of the poem are embedded in the painting.
Lines, color, forms and words have a profound synergy, from fluid mark-making to words permeating the spaces that lines occupy. "I find myself deeper in the spaces that open, each time my mind dances with the medium I choose to express thought in," said Stacey Ravvero of her process.
She imagines her current practice to be fluid and evolving, driven by her desire for experimentation, freedom and self-mastery. She explores and merges the boundaries between visual disciplines, which allows her the freedom to constantly test the possibilities of materiality.
Opening this weekend, Golden Age of Icons will run from April 2-17, 2022.
South African Artist Lebohang Kganye Wins 2022 Foam Paul Huf Award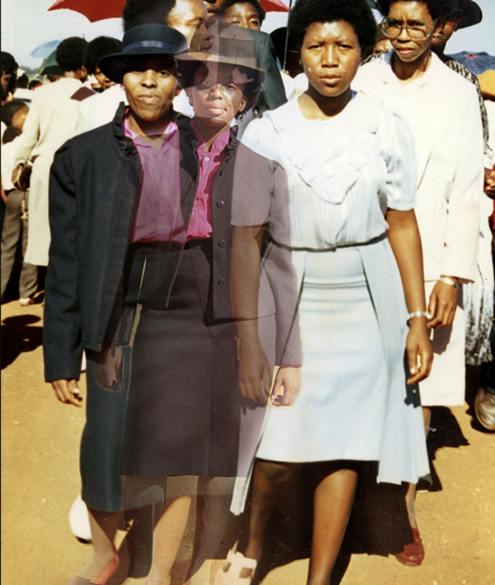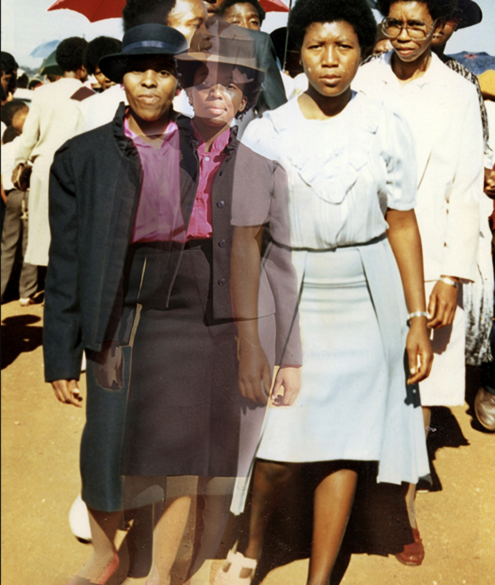 Above: Lebohang Kganye |Re shapa setepe sa lenyalo I | from the series, Her Story | 2013 | Copyright the artist
Lebohang Kganye, from Johannesburg, is the 16th winner of the internationally renowned Foam Paul Huf Award. A jury of five industry specialists chose this year's winner from about 100 nominees selected by 23 nominators from 21 countries. 
Kganye's work explores themes of personal history and ancestry while resonating with the history of South Africa and apartheid. The jury said of her work, "Upon reflecting on personal narratives, memory, family, loss, displacement and dislocation while questioning photography's indexicality as a marker of truth, Lebohang Kganye's work impressed us for its clarity of vision, complexity and ambition."
Spanning photography, collage, film, installation and sculpture, Kganye's performative and visually sophisticated work draws on both family and collective archives to shed light on the fabricated nature of history and memory.
The jury of 2022 comprised Alona Pardo (chair, curator at Barbican Art Gallery, United Kingdom), Oscar Muñoz (visual artist and founder of Lugar a Dudas, Colombia), Oluremi Onabanjo (associate curator, Museum of Modern Art (MoMA), New York), Anna-Kaisa Rastenberger (chief curator, Finnish Museum of Photography and artistic director and co-founder of the Festival of Political Photography, Finland) Demet Yıldız Dinçer (photography department manager, Istanbul Modern, Turkey).
Kganye said, "The award comes at a moment where I have such a different relationship with my artmaking. I recognize how the stories are centered on healing. I am grateful that the healing is not just for me. My personal visual language has changed, and materiality and oral histories are at the center. The selection of work speaks to how I am thinking through my practice and the connections I am making."
The annual Foam Paul Huf Award, launched in 2007, is an annual prize awarded to a generational talent that has created an independent body of work that demonstrates a personal visual language and style. The award is open to photographers working in all photographic genres, including documentary applied, journalistic and fashion photography. It also is required that the artist have less than 20 years of artistic practice and have gained national or international recognition through at least one exhibition and/or publication.
As the winner of the prize, Kganye receives a cash prize of € 20.000 (U.S. $22,104) and a solo exhibition at Foam. The exhibition will be developed with a Foam curator aiming to show an overview of the artist's most recent body of work. 
Prince Claus Fund Announces Mentees for its Mentorship Program, Building Beyond
Prince Claus Fund has revealed the 12 artists to be mentored at this year's Building Beyond educational mentorship program. These mentees will reimagine the future of their cities through design and creative problem-solving ideas.
Selected from nine African countries, these creatives work in a wide range of design fields, including architecture, urbanism, digital design, visual arts, photography, research and performance. In Building Beyond,  they will work on projects that re-imagine the future of public space, community and functionality in their own contexts within their growing continent. 
These practitioners will be guided by four mentors who are experts in architecture, art and design. They are Ola Hassanain, architect, anthropologist and tech entrepreneur from Sudan; Sénamé Koffi Agbodjinou, architectural researcher, designer and performer from Togo; Khensani de Klerk, fashion designer and artist from South Africa and Selly Raby Kane from Senegal. 
Building Beyond is an alternative educational program that aims to foster thought leadership, promote criticality, and reframe design-based practices. The program aims to contribute to an ongoing conversation on how creative practices rooted in locality and community can lead to new perspectives and promote transformative urban agendas that change how we inhabit our world.
The mentees selected are Flavia Gwiza (architect and urbanist from Rwanda),  Hana Tefrati (choreographer, performer, visual artist and curator from Morocco), Russel Hlongwane (cultural producer and creative industries consultant from South Africa), Ikram Hamdi Mansour (an eco-architect and cultural project manager from Algeria), Inam Kula (architect and activist from South Africa), Katesi Jacqueline Kalange (visual artist from Uganda), Kwasi Darko (photographer, digital artist and curator from Ghana), Nifemi Marcus-Bello (industrial designer from Nigeria), Salma Belal (architect and urbanist from Egypt), Youssef El Idrissi (self-taught artist, researcher and cultural worker from Morocco), Mohamed Sirra (artist, designer and researcher from Morocco) and Yishak Teklegiorgis (architect from Ethiopia).
Through various schemes and open calls, the Fund's Internationalization program aims to promote international exchange and collaboration with the Dutch creative industry. One specific component is the international program, Inclusive Cities and Societies through Design, through which the Fund stimulates the contribution of design to the Sustainable Development Goals.
Fadzai Muchenwa Appointed Curator of the National Gallery of Zimbabwe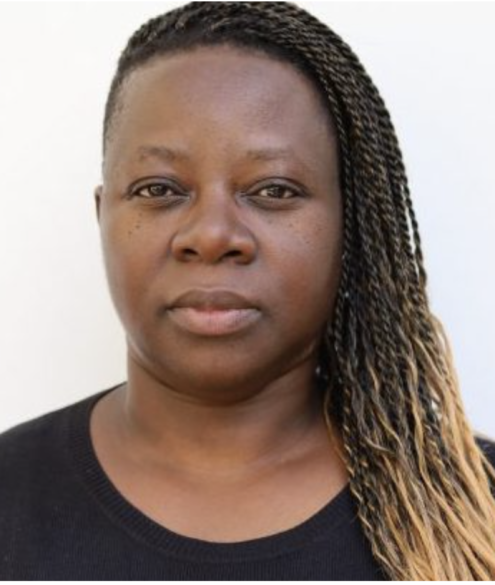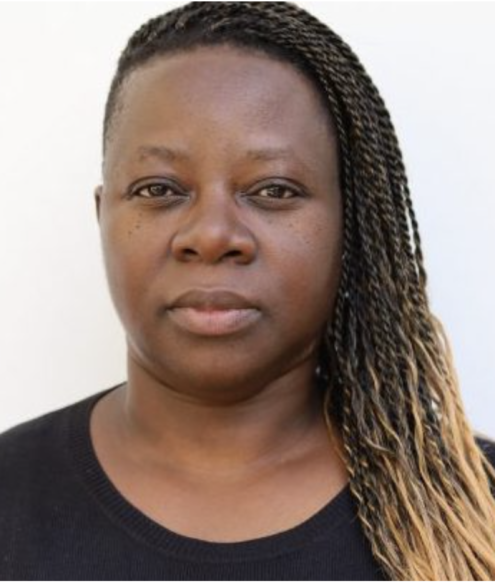 Above: Fadzai Muchenwa
The National Gallery of Zimbabwe (NGZ) recently appointed researcher, writer and curator Fadzai Veronica Muchemwa as its curator for contemporary art.
Executive Director Raphael Chikukwa said that the arrival of Muchemwa at the gallery launches a new chapter in the Zimbabwean arts sector. "I welcome Fadzai to the National Gallery of Zimbabwe family, and it is my hope that she can add value to our institution, both locally and globally," he said. "Her (Muchemwa's) research explores notions of care in artistic practice, national archival records, social justice, histories of cities, topographies of knowledge production and sites of transition."
This new position has been created in order to streamline the gallery's curatorial activities across its three branches and its continuously expanding network.
Muchemwa formerly served as curator for education and public programming at the NGZ from 2017-2020 and assistant curator from 2016- 2017, where she co-curated Moulding a Nation: The History of the Ceramics Collection of National Gallery of Zimbabwe (2018-2019), Dis(colour)ed Margins (2017), Culture in Communities (2016), and Jazzified: Expressions of Protest (2016). Recently, she was a researcher with the Arts of Africa and Global South program in the fine arts department at Rhodes University and a writer and curator operating between Grahamstown, South Africa and Harare, Zimbabwe.
She curated The Unseen: Creatures of Myth and Legend, an exhibition of artworks by Isaac Kalambata at the Lusaka National Museum in July 2017. As visiting curator at the Bag Factory in Johannesburg, Muchemwa produced the publication, Curating Johannesburg: Restless, Under Siege/in Transition in 2019.
Muchemwa is a 2017 fellow of the International Training Program at the British Museum, which is also a collaborator for Independent Curators International and the Zimbabwe Pavilion at the International Art Exhibition in Venice. She is a founding member of the Practice Theory Collective.
Zambian Artist Gladys Kalichini Wins 2022 Henrike Grohs Art Award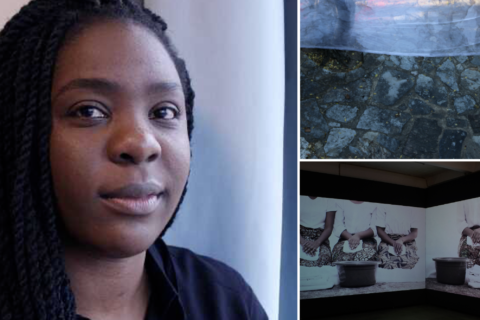 Above: Gladys Kalichini
Gladys Kalichini (Zambia) is the third recipient of the Henrike Grohs Art Award, conceived by the Goethe-Institut and Grohs family. She will be awarded a €20,000 (U.S. $22,104) cash prize and €10,000 (U.S. $11,052) towards the publication of her work. Va-Bene Elikem Fiatsi (Ghana) and Temitayo Ogunbiyi (Nigeria) were selected as runners-up for the award and will each receive a cash prize of €5,000 (U.S. $5,526).
The jury, Ugochukwu-Smooth C. Nzewi, Serubiri Moses and Princess Marilyn Douala Manga Bell, said Kalichini was selected for her multidisciplinary research-based practice, which caught their attention. 
"Through video, sculpture, and installation, Kalichini offers a melancholic meditation on Zambia's colonial and postcolonial histories, addressing such themes as trauma and death," the judges said. "Her approach to the archive as a space of enunciation shines a critical light on acts of omission or erasure of women's contributions to Zambia's political history, and her ethnography on the spaces occupied by women in contemporary Zambia is a brilliant contribution. 
"The award will spur Gladys to continue to push her exacting and boundary-defying practice in interesting directions and could serve as a spark in energizing the art scene in her home country of Zambia."
Johannes Ebert, secretary-general of the Goethe-Institut, said, "The prize highlights and recognizes the fact that working conditions for aspiring professional artists do in fact represent a challenge. This is all the more true during a global pandemic that itself hampers exchange and networking within the continent. At the same time, it also limits the international visibility that is so important for artists. The prize offers just such visibility to rising talents, and creates a platform to showcase the diversity of contemporary African art."
Gladys Kalichini is a contemporary visual artist and researcher from Lusaka, Zambia. Her work centers around notions of erasure, memory, and representations and visibilities of women in colonial resistance histories.
Compiled by Roli O'tsemaye