This week in African art and culture, we contemplate an ongoing, stunning performance in London by South African artist William Kentridge. While the global art scene gears up for the upcoming Biennale in Venice in April with excitement and keen attention on countries showing for the first time, a controversy springs up concerning one of the debuting African pavilions. On the literary scene, a Nigerian author has sold rights for her book to be adapted for the screen by Netflix with a couple of Hollywood favorites producing. The longlist for the International Women's Prize for Fiction is announced and four African writers make the list …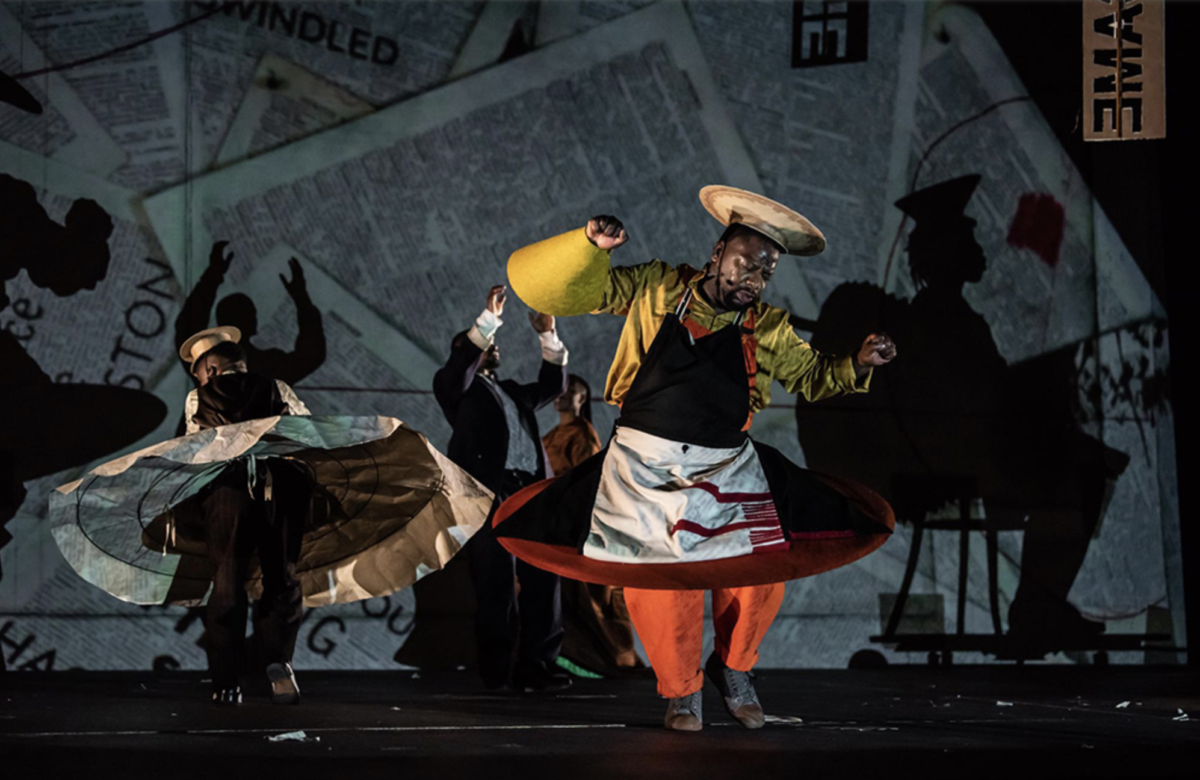 William Kentridge Presents SIBYL, a Performance at The Barbican, London
SIBYL is an evening of two parts by South African artist William Kentridge, comprising The Moment Has Gone—a short film with live piano score and chorus—and Waiting for the Sibyl—an opera performance presented at the Barbican in London.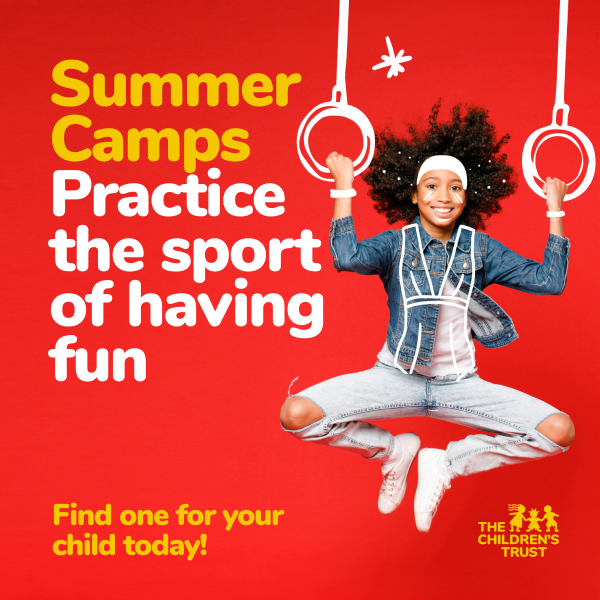 The Moment Has Gone, a short film accompanied by a live piano score and a captivating all-male South African ensemble, charts the making of City Deep, Kentridge's latest animated film, and incorporates ideas that reappear in the second part of the evening in Waiting for the Sibyl. Waiting for the Sibyl is a dynamic chamber opera with an ensemble of singers and dancers. It features signature elements of Kentridge's visionary—projection, performance, music and hand-painted backdrops. Sibyl was an ancient Greek priestess whose readings of people's fates often ended up in the wrong hands.
Sibyl was created in collaboration with acclaimed choral composer and performer Nhlanhla Mahlangu and composer Kyle Shepherd, one of South Africa's leading progressive pianists. It is performed in English, Zulu, Xhosa, Sesotho and Ndebele.
William Kentridge (born in Johannesburg in 1955) is an internationally acclaimed artist renowned for his drawings, films, theater and opera productions. His practice is born out of a cross-fertilization between media and genres. His work responds to the legacies of colonialism and apartheid within the South African socio-political context. His aesthetics are drawn from the medium of film history, from stop-motion animation to early special effects. 
Kentridge's drawing, specifically the dynamism of an erased and redrawn mark, is an integral part of his expanded animation and filmmaking, where meanings are developed during their making. His practice also incorporates his theater training.
Kentridge's work has been shown and collected by museums worldwide, including the Whitechapel Gallery, Ullens Centre for Contemporary Art, Beijing and Museum of Modern Art, New York. Kentridge has honorary doctorates from several universities, including Yale and the University of London, and in 2012, he presented the Charles Eliot Norton Lectures at Harvard University. In 2010, he received the Kyoto Prize. 
In 2015, he was appointed an Honorary Academician of the Royal Academy in London, where, from Sept. 24-Dec. 11, 2022, the most extensive exhibition of his work in the U.K. to date will be presented, revealing an artist at the height of his creative powers. In October 2017, he received the Princesa de Asturias Award for the arts.
The performance will continue to be on view at the Barbican until April 24, 2022.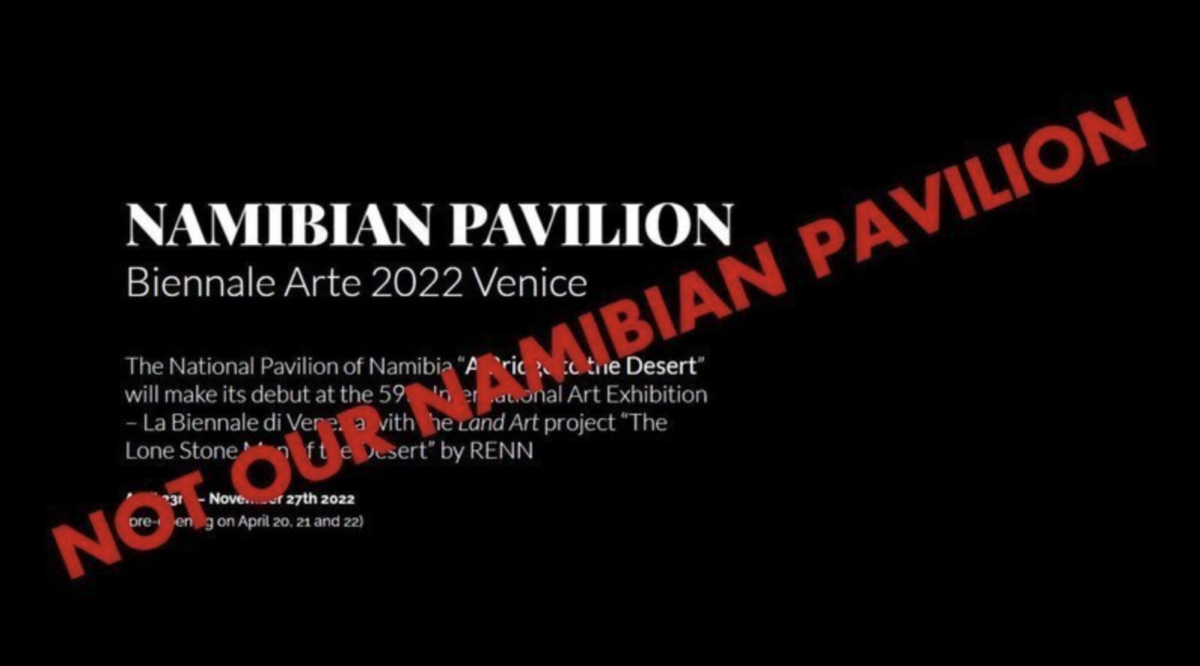 Controversy Over Namibia's Debut Pavilion at the 59th Venice Biennale
A petition championed by "Concerned Artists Namibia" is in circulation to protest the scheduled debut of the country's pavilion at the forthcoming 59th Venice Biennale taking place this year from April through November.
Titled A Bridge to the Desert, the opposed debut pavilion is curated by Marco Furio Ferrario, presenting a land art project titled Lone Stone Men of the Desert, featuring striking human-like stone sculptures. In a statement on the website of the Namibian pavilion, the artist(s) have requested to remain anonymous:  
"Human-like sculptures disseminated in the oldest desert in the world, lonely and looking for each other. It calls for a reflection on sustainability and cultural interactions. Those who created them ask to remain anonymous and to be named under the pseudonym 'RENN.' Art Before Artist is the purpose."
Although the pavilion looks promising and exciting from this curatorial statement, the presentation is being contested for various reasons cited in the petition. An excerpt of the petition reads: 
"It is a goal for many of us to see Namibian artists represented at this major event. However, while recent articles in various media outlets have announced, 'Namibian Pavilion Debuts at 59th Venice Biennale', it is understood by many in the contemporary Namibian arts community to be a poorly conceptualized and inappropriate debut that takes an antiquated and problematic view of Namibia and Namibian art …
"It is understood that Ferrario is associated with a lodge in the Purros Conservancy in the Kaokoland in northern Namibia. This is the site of many so-called 'Lone Men,' small metal and stone sculptures whose maker has chosen to remain anonymous. These 'Lone Men' are the subject of what is to be the Namibian Pavilion at this year's edition of the Venice Biennale.
"Serious concerns were raised after individuals and organizations in Namibia were made aware of the planned representation of Namibia at the Venice Biennale as a national participant."
It is uncertain whether the petition will have an impact on the scheduled exhibition. The complete open letter by the concerned artists of Namibia can be read at change.org.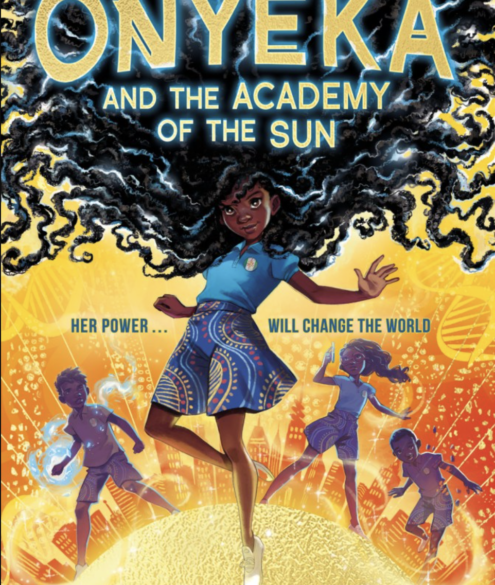 Will Smith and David Oyewole to Produce Netflix Adaptation of Nigerian Novel, Onyeka and the Academy of the Sun 
Several months away from the book release of Onyeka and the Academy of the Sun, the screen rights for the book authored by Tọlá Okogwu have been acquired by a team of Hollywood superstars. 
Three-time Oscar-nominated actor Will Smith and BAFTA nominee David Oyelowo have partnered to adapt the movie for Netflix. Smith is set to produce the movie alongside Jon Mone for Westbrook Studios, while Oyelowo will produce under his film company, Yoruba Saxon. Other notable names attached to the project known so far include Nigerian screenwriter Ola Shokunbi. Heather Washington and Jessica Oyelowo from Westbrook Studios and Yoruba Saxons, respectively, will serve as executive producers.
Described as "Black Panther meets Percy Jackson," Onyeka and the Academy of the Sun follows a young Nigerian girl's discovery of her hair's magical powers and the brave choices she has to make to use her powers for good to save what is dear to her. The book is the first in a forthcoming children's book series by Tọlá Okogwu, who is famed for her self-published children's book series, Daddy Do My Hair.
Tọlá Okogwu is a British-Nigerian author, journalist and hair care educator. Born in Nigeria but raised in London, she holds a Bachelor of Arts degree in Journalism. Her self-published picture book series, Daddy Do My Hair, has been described as a family favorite, inspired by the relationship between her husband and daughters. Through her books and wider writing, she constantly seeks to create "mirrors and windows," allowing children the opportunity to read books that are reflective of their own experiences and other cultures.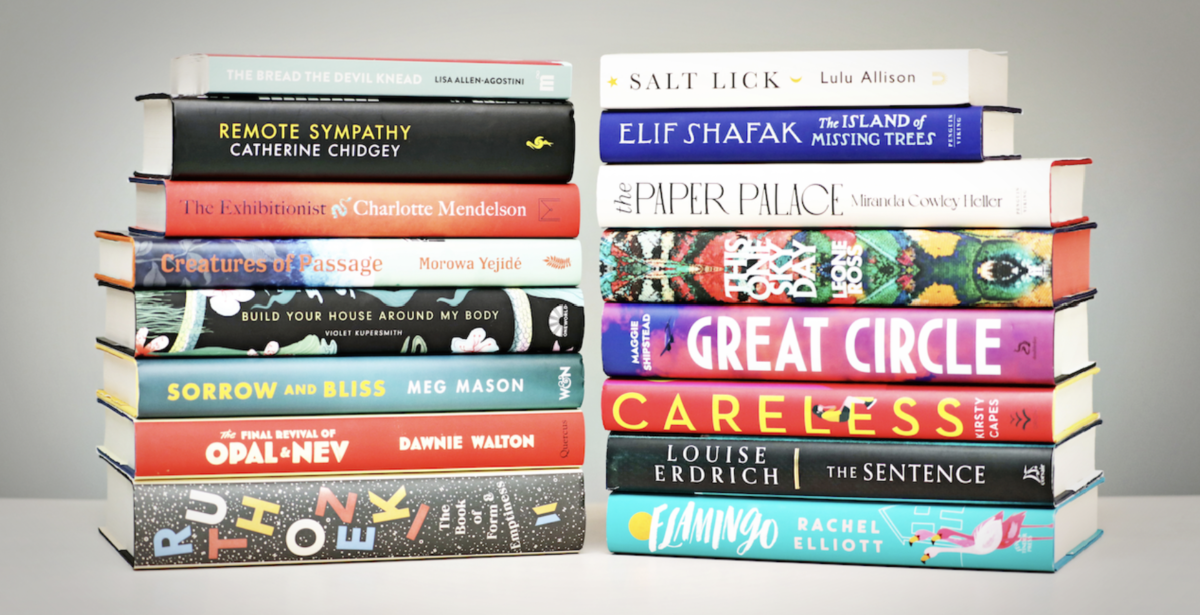 African Writers on the 2022 Women's Prize for Fiction Longlist
The 2022 longlist of the Women's Prize for Fiction has been announced and Morowa Yejidé, Lisa Allen-Agostini, Dawnie Walton and Leone Ross are on it.
The Women's Prize for Fiction is one of the United Kingdom's most prestigious literary prizes, first handed out in 1996. It is awarded annually to a female author of any nationality for the best original full-length novel written in English and published in the U.K. in the preceding year. Previous winners of the prize include Chimamanda Ngozi Adichie, Zadie Smith and Ali Smith.
The panel of judges, announced on Nov. 9, 2021, comprises author and Chair of Judges Mary Ann Sieghart alongside award-winning journalist and editor Lorraine Candy; award-winning author and literary journalist Anita Sethi; global bestselling novelist, journalist and podcaster Dorothy Koomson; and journalist, broadcaster and author Pandora Sykes.
Aptly announced on International Women's Day, the panel revealed the longlist for the prize, and Chair of Judges Mary Ann Sieghart said, "Choosing just 16 novels from 175 submissions was a marathon task. After a lively and passionate discussion, my fellow judges were delighted to find that our 16 favorite novels were incredibly diverse, written by women of all ages from all over the world, covering different genres, and from publishers large and small. We are confident that this wonderful, eclectic and inspiring longlist will offer something to entrance every reader, both male and female."
The writers of African descent on the list were listed for the following works:
Creatures of Passage by Morowa Yejidé
The Bread the Devil Knead by Lisa Allen-Agostini
The Final Revival of Opal & Nev by Dawnie Walton
This One Sky Day by Leone Ross
The judging panel will whittle these 16 books down to a shortlist of just six novels, to be announced on April 27, 2022, while the winner of the 2022 Women's Prize for Fiction will be announced on Wednesday, June 15, 2022.
Compiled by Roli O'tsemaye