This week in African art and culture, a not-for-sale group exhibition opens, featuring some of the most prestigious artists on the continent. Uganda announces the artists for its inaugural exhibition at the Venice Biennale. 
Sixteen emerging artists vie for a prize, a new art space promoting emerging African artists in opens in Antwerp, and an established South African writer wins an award.
Strauss & Co Presents Non-Selling Group Exhibition Titled Giving Direction: Figuration, Past and Present in Cape Town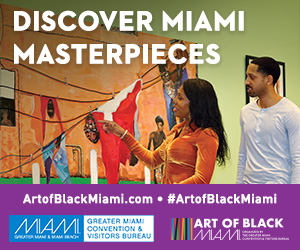 Strauss & Co has a group exhibition on view in Cape Town featuring some of the most acclaimed and prestigious African contemporary artists. The theme being explored is figuration. 
The exhibition opened on Feb. 14 to close Feb. 20, coinciding with the Investec Cape Town Art Fair. 
"This exhibition is not an historical survey of figurative art from the continent," explains Strauss co-researcher and exhibition co-curator Leigh Leyde. "Rather, it aims to ask questions and contribute to the dialogue around African-ness, as an essential identity marker, and to showcase a post-modern contemporary art praxis that uses figuration as a means of articulating, critiquing and transgressing personal and public representations and stereotypes." 
Some of the featred artists are museum-collected contemporary artists who are making their mark internationally. They include Georgina Gratrix, William Kentridge, Lutanda Zemba Luzamba, Cinga Samson, Yinka Shonibare, Lynette Yiadom-Boakye, Billie Zangewa and Portia Zvavahera.
Twentieth-century stalwarts Ben Enwonwu, Sydney Kumalo, Maggie Laubser, Noria Mabasa, George Pemba, Gerard Sekoto and Irma Stern also are being presented, with works in a variety of media, including oil on canvas and sculpture. 
There is also a strong showing by photography artists with iconic images by Jabulani Dhlamini, David Goldblatt, Pieter Hugo, Nandipha Mntambo and Zanele Muholi.
One of the highlights that took place on Feb. 16, the grand opening night, was a performance by exciting young multi-disciplinary artist Teresa Kutala Firmino (Everard Read Gallery), whose work deals with the role of memory as a repository of information and a springboard for the act of rewriting histories.
The exhibition is on view until Feb. 20 at Welgemeend, 2 Welgemeend Street, Gardens, Cape Town.
Uganda Presents Inaugural Pavilion at Venice Biennale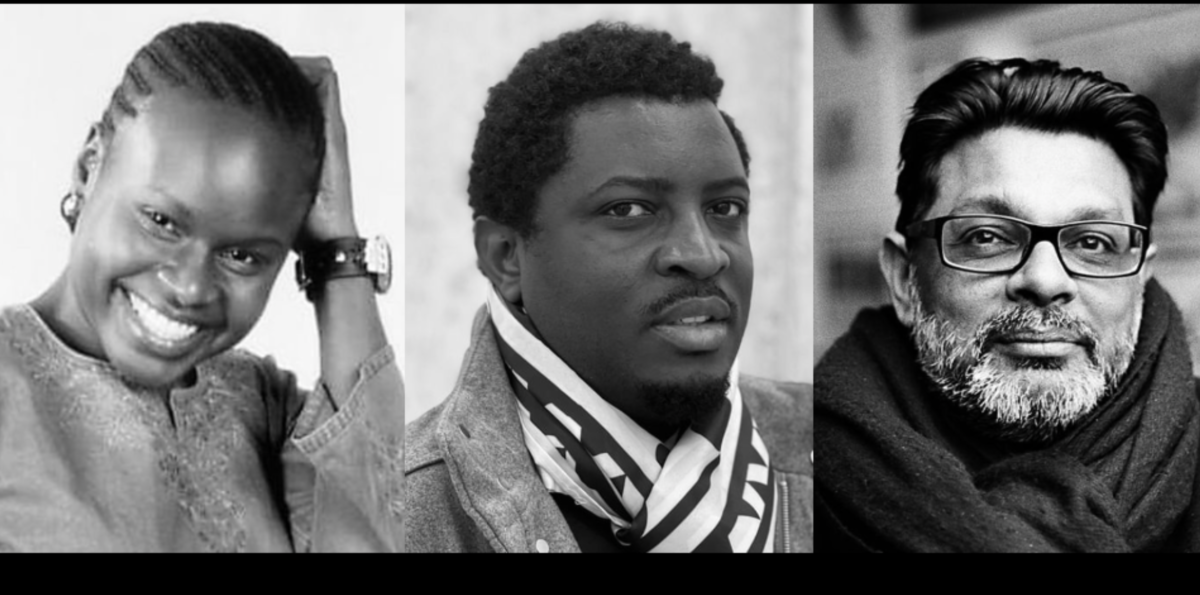 Above: Uganda Pavilion Curator and artists: artists Acaye Kerunen and Collin Sekajugo, and curator Shaheen Merali.
For the Venice Biennale, two artists from Kampala, Uganda, Acaye Kerunen and Collin Sekajugo, will present their work at an exhibition entitled, Radiance – They Dream in Time at the Palazzo Palumbo Fossati. It will be curated by Shaheen Merali, a Tanzania-born, London-based writer and curator.
It is a historic moment for Uganda as it is their inaugural pavilion at the Venice Biennale, making it a fertile ground in which to present the ideas of Kerunen and Sekajugo, for an audience to further understand the semantic intelligence of African—and in this case, Ugandan—traditions and its modernity.
Shaheen Merali said that Radiance – They Dream in Time refers to the essential knowledge and lived experiences of Kerunen and Sekajugo, covering the many different territories of Uganda, urban trade and living conditions in its urban centers. Both artists have been working actively with formal and informal archives of Uganda's dynamic visual culture."
Acaye Kerunen's process as a socially engaged artist foregrounds the work of local and regional Ugandan craftswomen, celebrating them as integral collaborators and elevating the artistic practices of local artisans, who are the gatekeepers of their local wetlands, drawing upon a sacred and unspoken knowledge of ecological stewardship. By deconstructing utilitarian materials and artisan crafts, Kerunen repositions the work in order to tell new stories and posit new meaning. The act of re-installing these deconstructed materials is a response to the agency of women's work in Africa and an acknowledgment of the role that this artistic labor plays in the climate ecosystem.
Collin Sekajugo approaches his work from a distinct, aesthetic departure point that resides in his repeated return to pop culture and the omnipresent influence exuded by the global mainstream, conversing and critiquing its many biases across visual, oral and digital cultures. Since 2012, Sekajugo has worked with the manipulation of the common stock image to reveal its inherent biases of entitlement and privilege, largely modeled on the Western self. 
Sekajugo's artistic practice highlights a contemporaneous, anthropological reversal of this mainstream culture through the lens of a decidedly African sense for irreverence and play on the ad-hoc. Conceptually, the works of Sekajugo become pure theater, a hacking of identity that exposes some truths behind these stock images that quietly continue to colonize the entire globe by the weight of their own popularity.
Emerging Painting International Announces 16 Finalists for 2022 Edition
Emerging Painting Invitational Prize (EPI), an international art platform developed by the African Art Galleries Association (AAGA) to support and recognize the excellence of emerging painters living and working on the continent and to create new opportunities for engagement with art and art centers in Africa for local and international collectors, art professionals and general audiences, has announced the finalists for the 2022 edition of the prize.
Each year, a nominating committee of AAGA members, guest regional experts and previous years' EPI finalists selects 15-20 of the most promising painters under 30 from across Africa. The finalists are invited to present three works for an exhibition and juried prize as well as an opportunity to attend the launch of the finalist exhibition and engage with fellow artists and international art professionals in a host African city. The first edition of EPI took place in Harare, Zimbabwe in 2019. Due to the global lockdowns and COVID-19 travel restrictions, EPI's second and third editions continued through an online program of panel discussions, masterclasses, studio visits and an online auction in partnership with Strauss & Co.
The winners are selected by expert artist jurors: Nicky Marais (Namibia), Jonathan Freemantle (South Africa) and Lavar Munroe (Bahamas/U.S.).
The 16 finalists are from eight African countries: Rwanda, Tunisia, Ethiopia, Algeria, Sudan, Kenya, Angola and South Africa.
The finalists include Abubakr Moaz (Sudan), Benigno Tengo (Angola), Boemo Diale (South Africa), Christain King Dusabe (Rwanda), Iirumva Isaac (Rwanda), Joyce Jazz (Angola), Khotso Motsoeneng (South Africa),  Malebona Maphutse (South Africa), Mouna Bennamani (Algeria), Muriithi Samuel (Kenya), Natnael Ashebir (Ethiopia), Paul Wallington (South Africa), Ravelle Pillay (South Africa), Safa Attyaoui (Tunisia), Sana Chamekh (Tunisia) and Solomon Kifle (Ethiopia).
South Africa's Mary Watson Wins the 2022 Philida Literary Award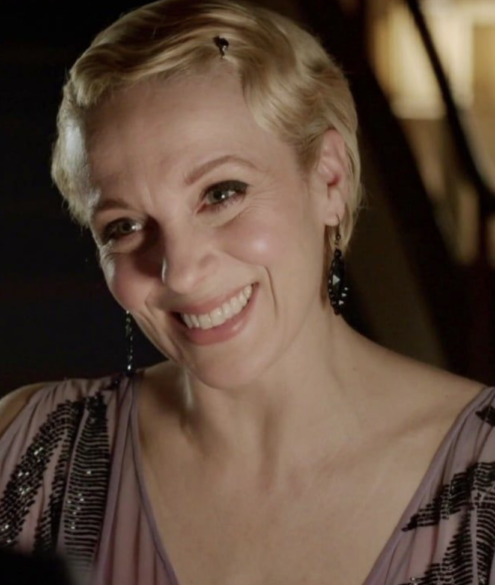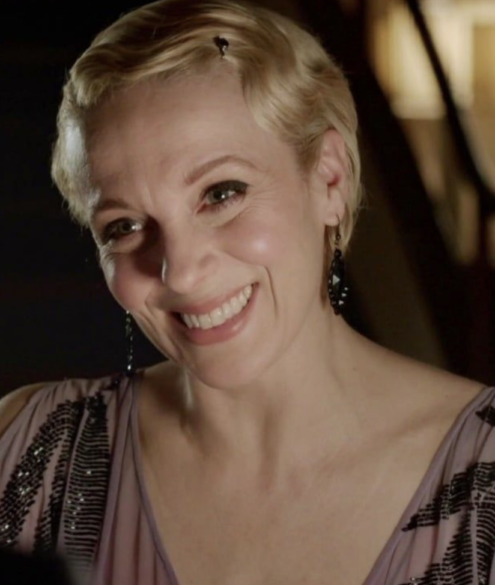 Above: Mary Watson
South African writer and Caine Prize winner Mary Watson has won the 2022 Philida Literary Award given to a mid-career writer for an "oeuvre of literary excellence."
Established in 2020, the award was founded by Karina M Brink in honor of her late husband, the Booker-shortlisted author André Brink. It aims to "recognize a writer with a consistent record of publishing works of excellence and aims to encourage them further in their pursuit of a literary career." The award announcement was made on Feb. 6,  the anniversary of André Brink's passing.
The inaugural award went to the South African author Mohale Mashigo, while the 2021 prize went to Qarnita Loxton.
Mary Watson's body of work includes the short story collection Moss and the novels, The Cutting Room, The Wren Hunt and The Wickerlight. Her newest book, Blood to Poison, will be published in April 2022.
Her debut work, Moss, had been acknowledged by André Brink himself for its "persuasive power and exquisite beauty."
On her award, Watson said, "I was thinking of André a little while earlier … How I never dreamed how incredibly supportive he'd be when I summoned up the nerve to pop those pages [of Moss] in his pigeon hole. So thank you so very much. I am truly, truly honored."
Each winner receives an award certificate designed by Debbie Minné and an amount of money determined by the royalties earned from the sales of You Make Me Possible: The Love Letters of Karina M. Szczurek and André Brink.
Compiled by Roli O'tsemaye