This Week in Black Art and Culture, De La Soul and Aaliyah are both on their way to being available for online streaming and purchasing. Sotheby's is hosting its first auction dedicated to Black jewelers. And the Great Egyptian Museum has begun transporting Pharaoh Khufu's solar boat.
De La Soul, Aaliyah Go Digital
De La Soul revealed on Instagram Live on August 10 that its entire catalog would be available digitally by the end of 2021. Meanwhile, the late Aaliyah's entire discography will be available on streaming services later this month, after years of being one of the largest holdouts in the streaming era.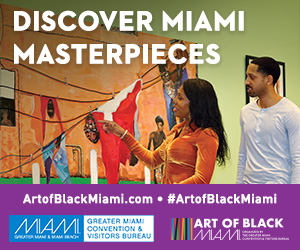 Da La Soul, the iconic alternative hip-hop trio, has released eight studio albums in total, with just the last two, The Grind Date and And the Anonymous Nobody, available digitally. The group is back in control of its artistic history after a public struggle with Tommy Silverman's famous label, Tommy Boy Music, and plans to release the first six studio albums it recorded for streaming services later this year.
For years, most recently in 2019, Tommy Boy had planned to stream De La Soul's songs to coincide with the 30th anniversary of its debut 3 Feet High and Rising, but the band alleged that the label would grab the majority of the revenues. However, after Tommy Boy was acquired by Reservoir Music in June, the rap trio restarted their efforts.
According to Billboard, Blackground Records, the infamous label that owns the majority of Aaliyah's masters, has reached an agreement with distribution company Empire, which will bring Aaliyah's Blackground music to platforms like Spotify and Apple Music for the first time, as well as make it available for purchase once more.
One in a Million, Aaliyah's second studio album, will be released on Aug. 20, followed by the soundtrack to her film,Romeo Must Die on Sept. 3, her self-titled third album on Sept.10, and two compilations on Oct. 8. (Aaliyah's first album, Age Ain't Nothing But a Number, is already streaming because Jive Records owns the masters.)
Along with Aaliyah, the release of previously unreleased catalogs from Timbaland & Magoo, Tank, Toni Braxton and JoJo is on the agenda. The anticipated release does not correspond to the wishes of Aaliyah's Haughton estate. In a scathing new statement spread throughout social media, the estate claimed that Blackground Record's plan was taking moving forward without their authorization.
Pharaoh Khufu's Intact Solar Boat Has Moved
Egypt's antiquities ministry announced on Aug. 7 that the Pharaoh Khufu's undamaged solar boat, which dates back 4,600 years, has been carried from his pyramid to the country's soon-to-be-opened Grand Egyptian Museum (GEM). In the assumption that solar boats would take the dead to the afterlife, they were buried in holes near their royal burial chambers. The Great Pyramid of Cairo, also known as the Pyramid of Cheops, houses Khufu's tomb and is the largest of the three Giza pyramids.
Khufu, a Fourth Dynasty monarch who ruled during the Old Kingdom, commissioned the boat. It's been said to be "the world's largest and oldest organic artifact constructed of wood in human history." Egypt has hailed the GEM's upcoming opening on the Giza plateau, home of the world-famous pyramids, as a key archaeological landmark housing the country's most valuable antiques. The Great Pyramid of Cairo, also known as the Pyramid of Cheops, houses Khufu's tomb and is the largest of the three Giza pyramids.
Sotheby's to Host First Exhibition of Black Jewelry Designers
Sotheby's New York will host its first-ever exhibition and sale showcasing Black jewelry designers, bringing them to the attention of a new generation of collectors and enthusiasts. Brilliant and Black: A Jewelry Renaissance, which will be open to the public from Sept. 17–26, will spotlight approximately 60 pieces by more than 20 of the world's leading Black jewelry designers, including custom-made pieces spanning a range of periods and styles from the 1950s to the present day, with prices ranging from $1,500 to $1 million.
Melanie Grant, a British writer, author and stylist, collaborated with Sotheby's on the exhibition. Art Smith and Winifred Mason Chenet are just two of the jewelry industry's pioneering Black designers. Slated to be featured alongside them are Harwell Godfrey, Jacqueline Rabun, Johnny Nelson, Lorraine West, Rashid Johnson, Thelma West, Vanleles, Castro NYC, Almasika, Marei Fine Jewelry, Mateo New York, Matturi Fine Jewelry, Melanie Eddy Jewellery, Sheryl Jones Jewels, Ten Thousand Things, Lola Fenhirst, Jariet Oloyé, Maggi Simpkins and Shola Branson.  
From Sept. 17-Oct. 10, all of the items will be for sale in person or online.
– Compiled by Sumaiyah E. Wade