The nonprofit Sundance Institute and Sandbox Films today announced the 12 filmmakers and eight projects selected as the next cohort for support by the Sundance Institute | Sandbox Fund. The fund aims to elevate the voices of independent artists working at the intersection of science and nonfiction storytelling as they produce and promote work and discourse that highlights the overlap of science and art.
The eight selected project teams will receive unrestricted and non-recoupable grants totaling $255,000. The filmmakers will also be provided with tailored project support and be a part of Sundance Institute's year-round continuum of support, with year round opportunities to connect with Sundance's network of alumni and creative advisors and Sandbox Films's roster of renowned scientists.
"We are thrilled to support these exciting voices in storytelling as they show how art and science converge over overlapping goals to reveal the world around us in beautiful, complex and challenging ways. These diverse projects are playing with form to engage our curiosity and create meaning," said Hajnal Molnar-Szakacs, Director of the Sundance Institute's Granting Program.
"Science storytelling does not have to be didactic or by the book. We are consistently excited by the creative and unique storytelling techniques that are being used by these artists from around the world to tell stories about science." said Jessica Harrop, Head of Production and Development at Sandbox Films.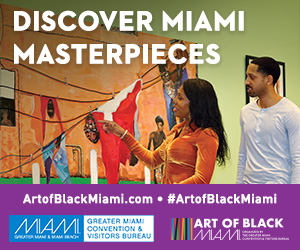 The 2021 Sundance Institute | Sandbox Fund Grantees are:
DEVELOPMENT
Give Love Create (Hungary)
Directors: Márton Vizkelety, Zoltán Moll
Producer: Julianna Ugrin
Give Love Create discovers the curious workings of Gyula Dékány's mind, who is on the brink of creating extremely complex molecules that could revolutionize the treatment of all major neurodegenerative diseases, such as Alzheimer and Parkinson's disease.
How Free People Think (U.S.A.)
Directors: Lacey Schwartz Delgado, Mehret Mandefro
Producers: Tom Yellin, Jo Budzilowicz, Gabrielle Tenenbaum
Can science solve racism in America? How Free People Think follows Stanford psychologist and MacArthur "genius" Dr. Jennifer Eberhardt on her journey to uncover and overcome bias: the hidden prejudice that shapes what we see, think, and do. Inspired by her bestselling book Biased, we join Jennifer on her quest as a Black mother and scientist determined to protect her family — and to find a practical way forward in the fight for racial equity.
A Life Illuminated (U.S.A.)
Director/Producer: Tasha Van Zandt
A leading specialist in bioluminescence, world-renowned marine biologist Edith Widder uses the language of light to communicate with the most mysterious creatures in the deep sea. Now, as the impact of human life on the planet is increasingly felt in our oceans, Edie's work has become especially urgent in order to understand, protect, and illuminate the remarkable life beneath the surface.
Untitled Deep Sea Taxonomy Documentary (United Kingdom)
Director: Eleanor Mortimer
Producer: Jacob Thomas
The deep sea has come to represent a final frontier of human discovery; the last wilderness on earth. The film follows a group of biologists through the intricate process of discovering deep-sea species as they piece together the unknown ecosystems of the largest biome on the planet.
PRODUCTION
Herbaria (Argentina, Germany)
Director: Leandro Listorti
Producer: Paula Zyngierman, Leandro Listorti
Herbaria is an excursion to the world of botanical archives, their processes and their artistic and political derivations in relation to diverse fields such as film preservation and ecology.
Science Fiction (Spain, U.S.A.)
Directors: Francisco Forbes, Ferran Romeu, Matthew Barton
Producers: Inés Massa, Salvador Sunyer
An aging inventor living at the fringe of society makes one last attempt to achieve his lifelong dream: to build a zero emission aircraft, using gyroscopes as propellers. As the story progresses, we understand his traumatic family past holds the key to his obsession.
Space is a Monstrous Animal (Costa Rica)
Director: Natalia Solórzano Vásquez
Producer: Karolina Hernández
In 1986, Adolfo Chaves was a child who loved to play in the backyard of his house in rural Costa Rica, where he could see the clouds travelling in the sky. One windy day, he watched on television how the first Costa Rican astronaut was going into space. With those images in his memory, Adolfo is now one of the members of the first space mission formed only by Latin Americans. He is beginning a 15-month training that may see him fulfill his greatest dream: to travel to outer space… for only 15 minutes.
Untitled Dwarfism Project (U.S.A.)
Director/Producer: Julie Forrest Wyman
There's a new drug on the horizon that promises to make people with dwarfism taller—and it's threatening to erase the very community it aims to serve. As Little People grapple with their uncertain future, director Julie Wyman confronts her own complicated diagnosis of dwarfism. At the heart of the film lies the question: if you could give up the qualities that make you different, would you? And at what cost?
For more information about the partnership go to https://www.sundance.org/sandbox-fund. For more information about Sandbox Films go to https://www.sandboxfilms.org/.