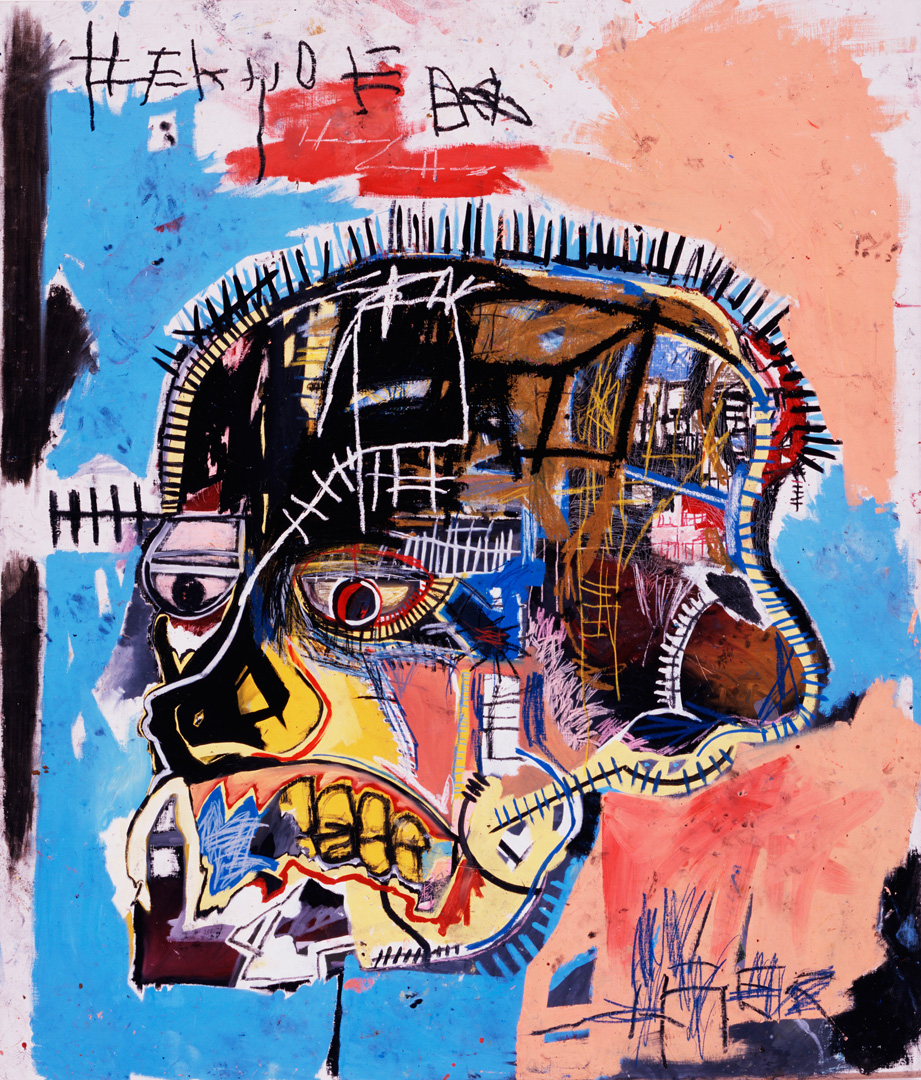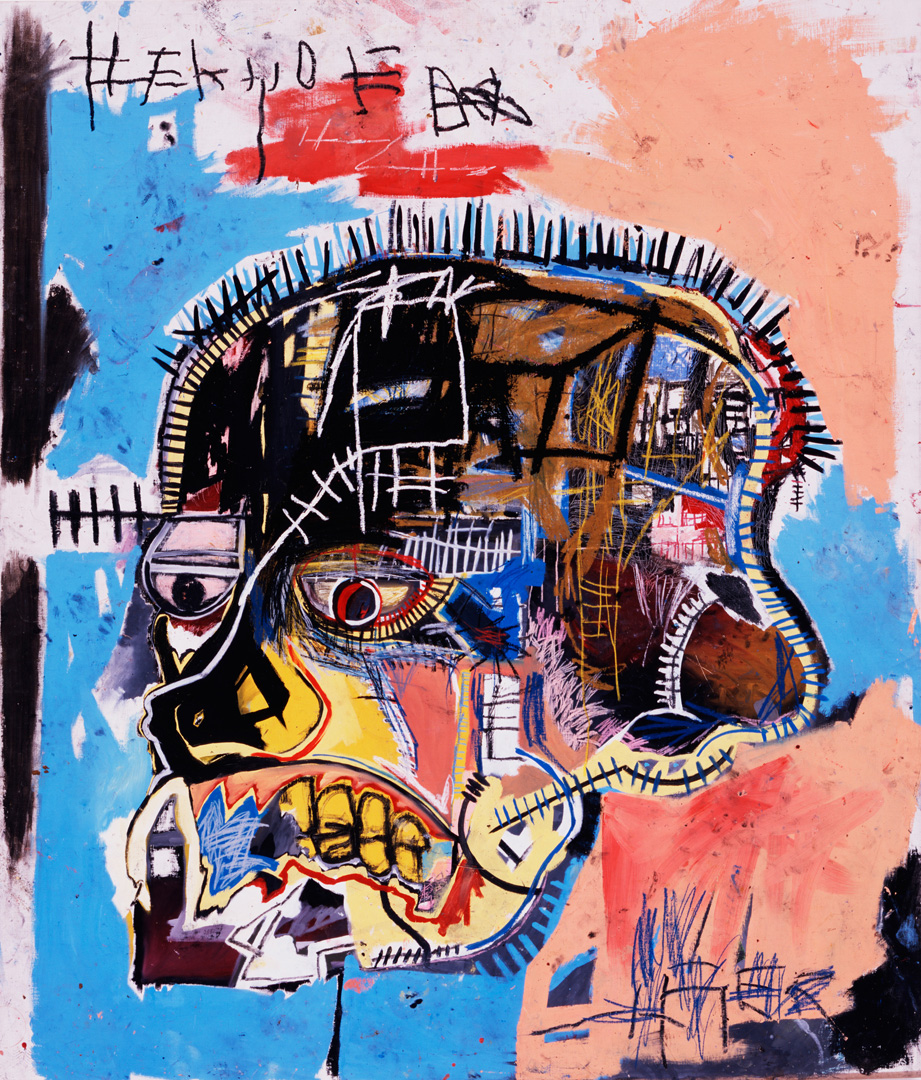 Above: The Estate of Jean-Michel Basquiat. Licensed by Artestar, New York
Douglas M. Parker Studio, Los Angeles at the Broad.
This week in Black art and culture, artist Andre Oshea redesigns a Chadwick Boseman tribute NFT following a controversy over it at the Oscars. Phylicia Rashad is appointed dean of fine arts at Howard University. Pyer Moss' Kerby Jean-Raymond will be the first Black American designer to show at Paris Haute Couture Week. Basquiat's Skull painting sells for $93.1 million at Christie's. City of Hyattsville is to rename a park in honor of scholar and artist David Driskell.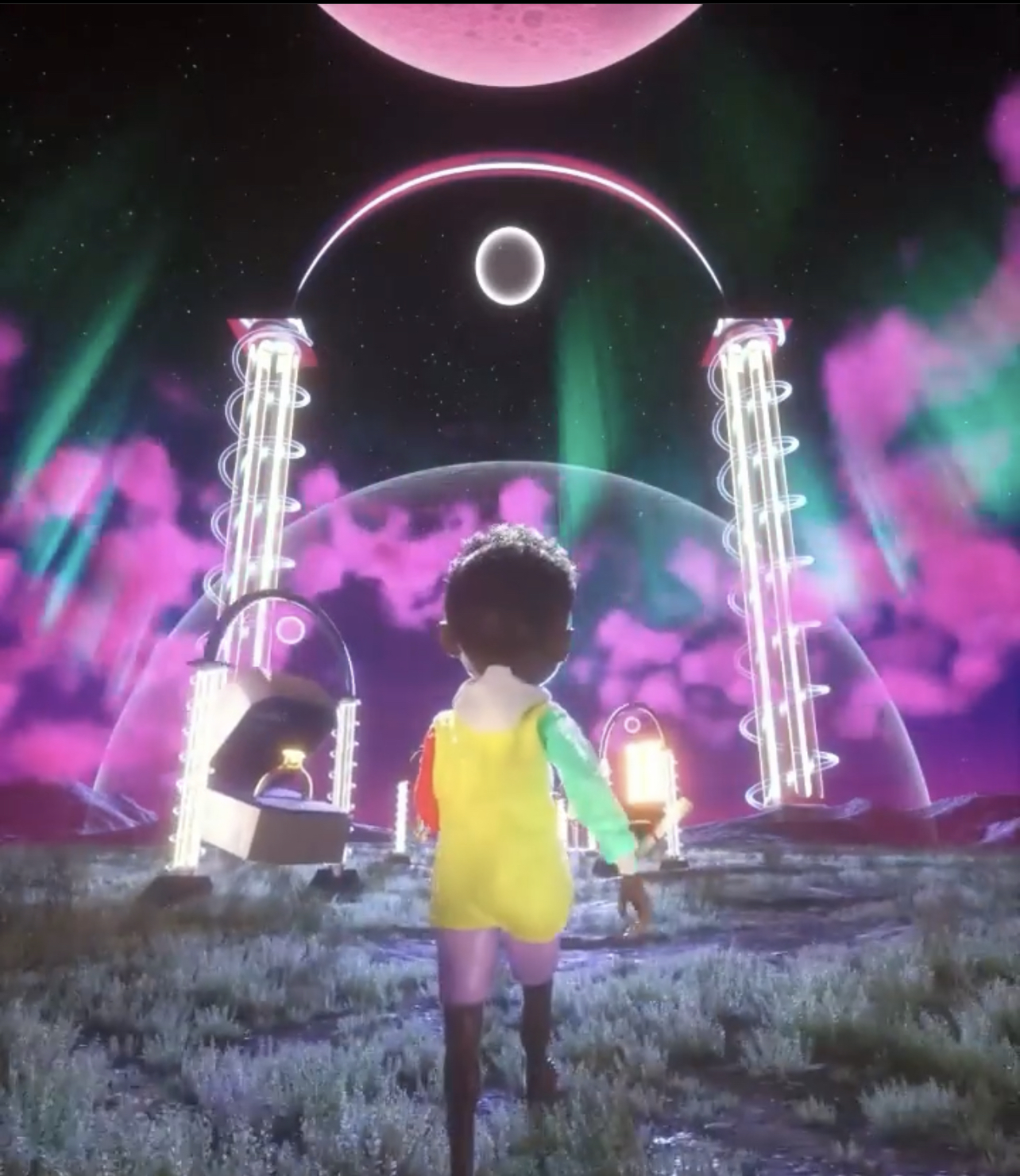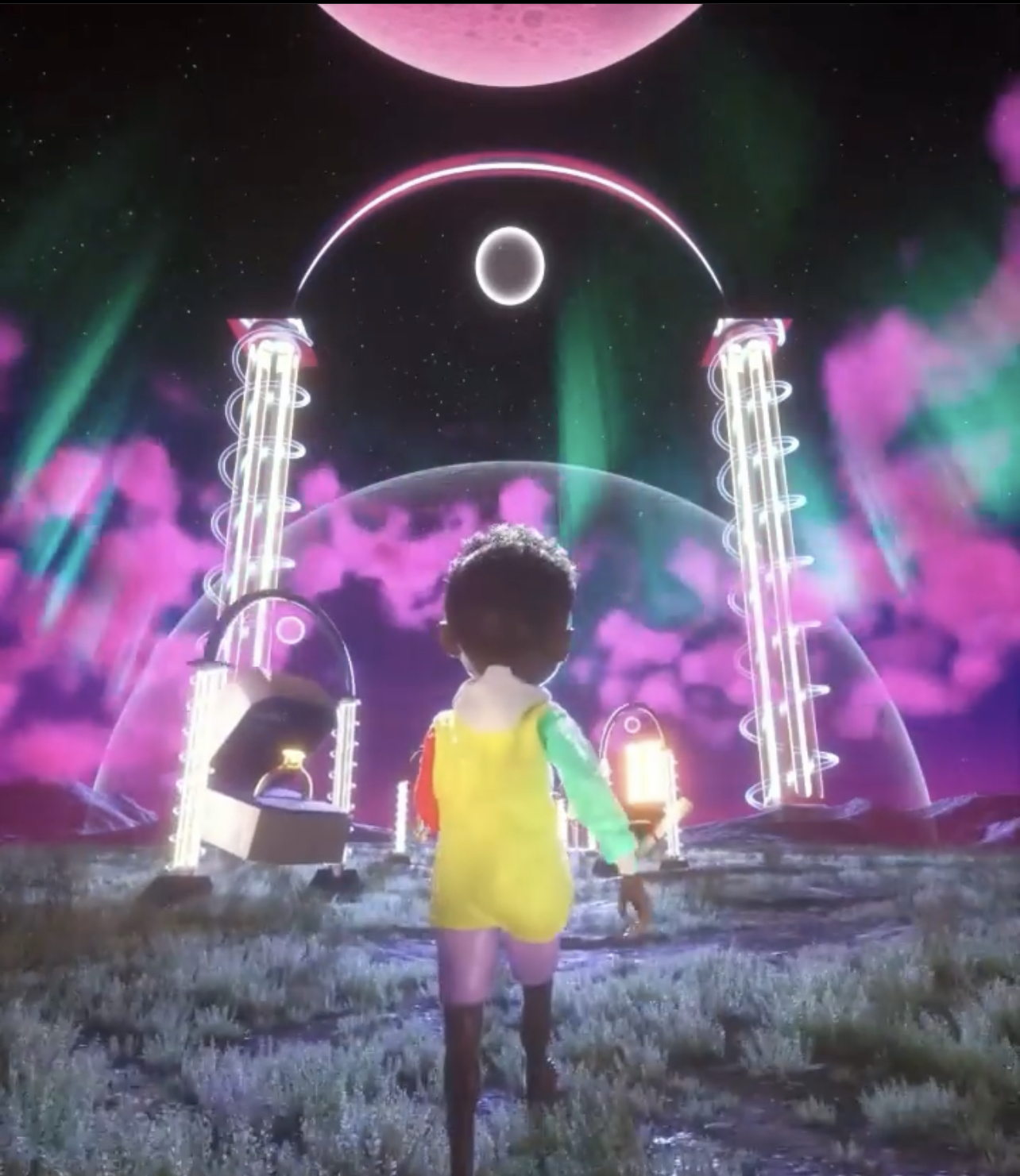 Above: A Young Boy's Dream by Andre Oshea.
Artist Andre Shea Redesigns Chadwick Boseman Tribute NFT Following Oscars Controversy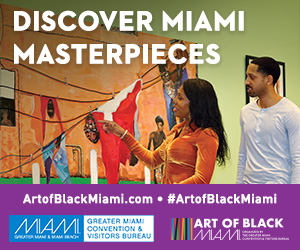 After receiving criticism online for his original depiction of the late actor that was commissioned for unofficial Oscars gift bags, graphic NFT artist Andre Oshea has launched a revised edition of his Chadwick Boseman tribute token.
The piece is a revision of Tribute: Chadwick in Gold for the Oscars' "All Wins" nominee gift bag. After a backlash over his use of a pre-existing 3D print model of Boseman's head, Oshea revamped the NFT tribute art. He will auction the special edition, unique artwork in collaboration with Black NFT Sculpture on MakersPlace from May 14-16. The Colon Cancer Foundation will receive half of the profits from the NFT art to continue its investigation into the disease that claimed Boseman's life in 2020.
The updated piece, dubbed, A Young Boy's Dream, depicts a young Black child wandering across a fantasy world in shock, with references to Chadwick Boseman's seminal Black Panther performance strewn throughout. Altars from all sides of the creative world honor the actor's life milestones, such as his on-screen appearances as James Brown, Thurgood Marshall, Jackie Robinson and Levee Green, as well as his wedding and his graduation from Howard University.
Late last month, Oshea announced the now-released redesign on Instagram, apologizing for "any upset created" by his previous version.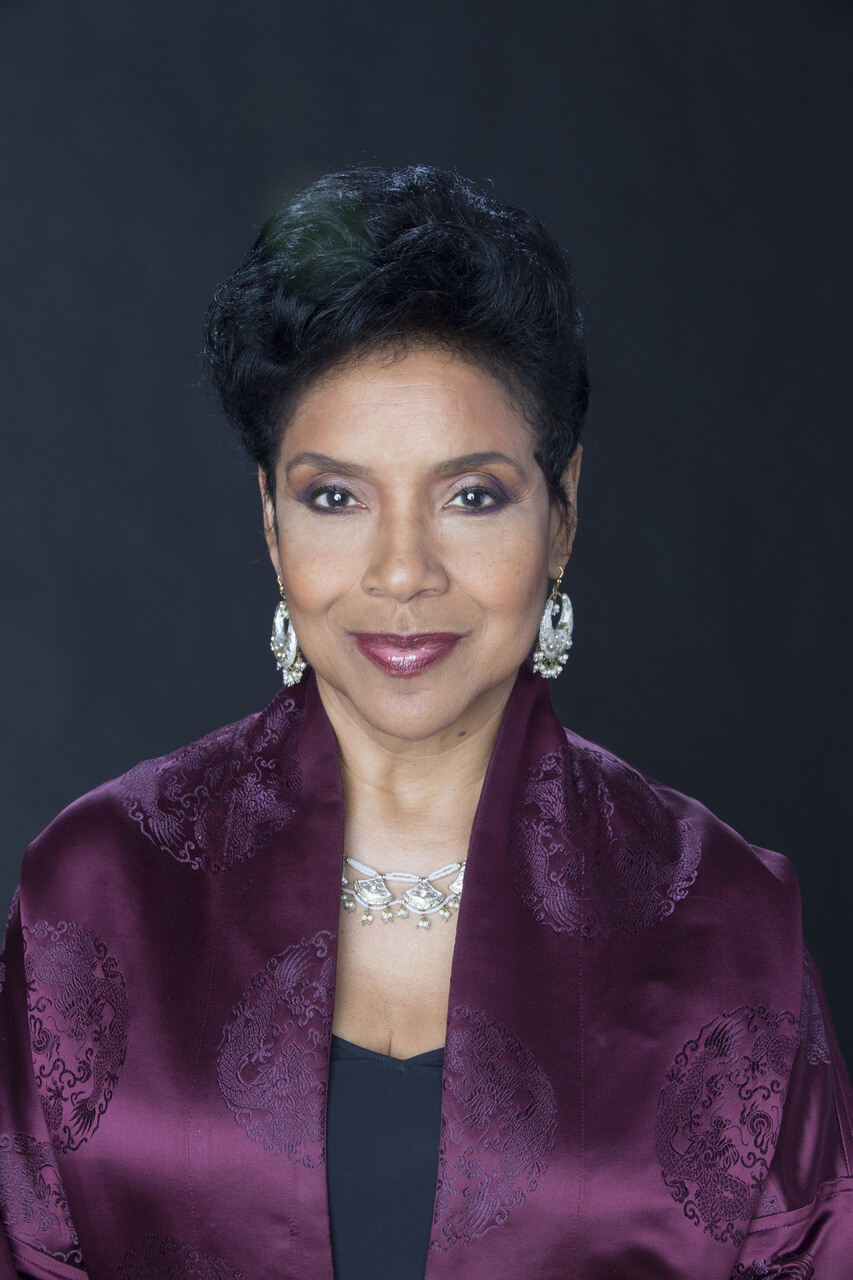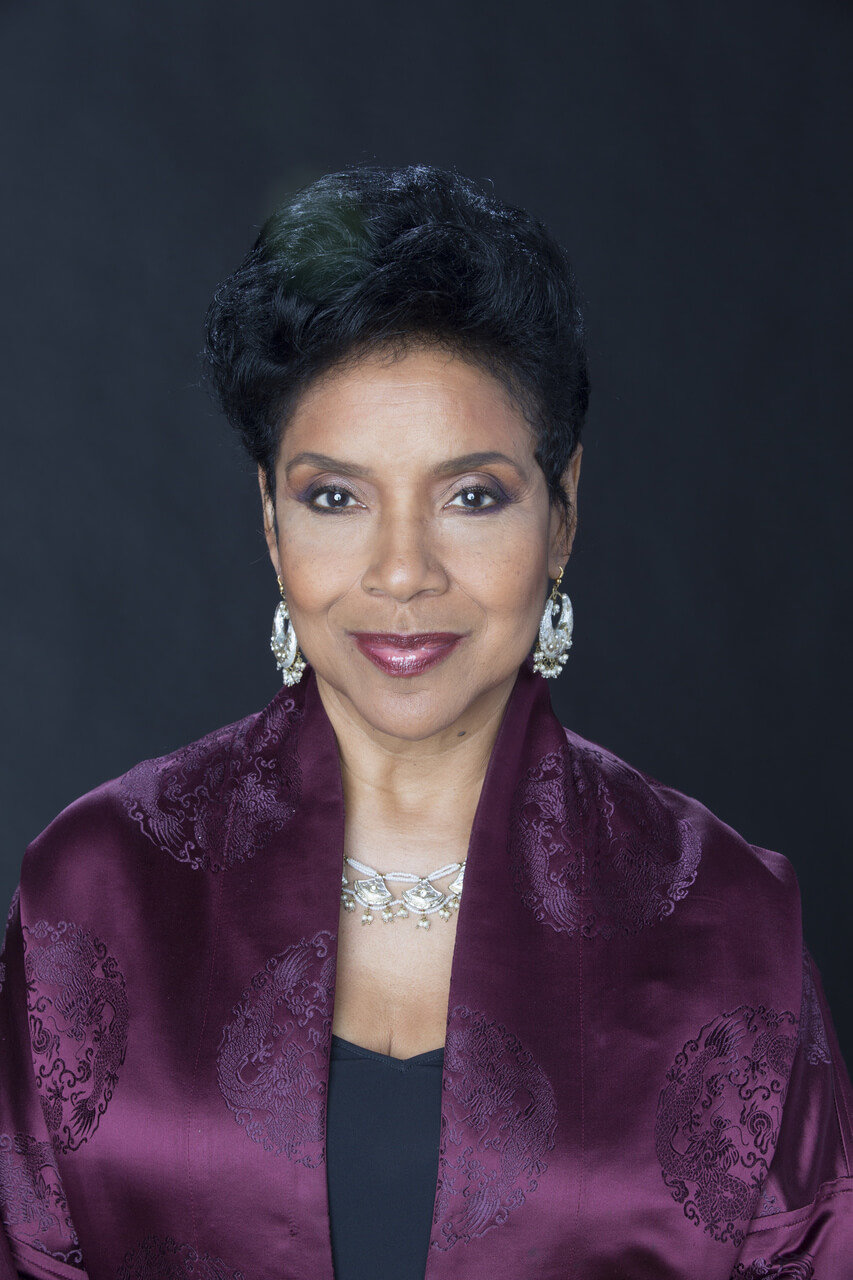 Phylicia Rashad Appointed Dean of Fine Arts at Howard University
Howard University has proudly announced the selection of Phylicia Rashad as dean of the newly reestablished College of Fine Arts, effective July 1, 2021, following a rigorous national hunt. She will report to Provost Anthony K. Wutoh in this role. Rashad graduated magna cum laude with a bachelor's degree in fine arts from Howard University.
Rashad is one of the Howard University graduates who have had iconic roles on film and behind the scenes, in front of the microphone and in the boardroom, transforming the arts and entertainment industries. An experienced actress and stage designer, she rose to fame as Claire Huxtable on The Cosby Show, a role whose lasting popularity won her several honors and awards over the years. Among her celebrated roles: Carol on NBC's This Is Us is one of her most recent television and film performances; on the Fox television series, Empire, Diana Dubois; Libba Gardner in Pixar's Academy Award-winning animated film, Soul; Dr. Woods-Trap in Tarrell Alvin McCraney's Peabody Award-winning series David Makes Man on the OWN Network; Dr. Jones in HBO Max's Between the World and Me, and Grandmother Journey in Netflix's holiday musical, Jingle Jangle.
Performances as Lena Younger in Lorraine Hansberry's A Raisin in the Sun are among the highlights of a long stage career. Aunt Ester in August Wilson's Gem of the Ocean; the Witch in Stephen Sondheim's Into the Woods; Shelah in Tarrell Alvin McCraney's Head of Passes and Violet Weston in Tracey Letts' August Osage County.
Howard Professor Emeritus Vera Katz said that the celebrity actor and director's promotion would continue to revitalize the College of Fine Arts, which was newly reestablished following a more-than-two-decade merger with the College of Arts and Sciences.
"It is a privilege to serve in this capacity and to work with the Howard University administration, faculty and students in reestablishing the College of Fine Arts," said Rashad. Howard's commitment to developing young performers has had a significant and lasting influence on both historical and popular culture.
And she would not be returning to the university for the first time since she crossed the campus as an undergraduate. She has lectured as a guest speaker and substitute faculty member at Howard, Juilliard and Carnegie Mellon, among others. According to Variety, one of Rashad's students was Howard alum and actor Chadwick Boseman, who died of cancer last year. She's taught master's-level courses at a variety of schools, institutions, and arts associations, including New York University, Vassar College, Wayne State University, the Stella Adler Studio of Acting's Black Arts Institute, and the prestigious Alfred Lunt and Lynn Fontanne Estate's Ten Chimneys Foundation.
She also has the honor of becoming the first winner of Fordham University's Denzel Washington Chair in Theater. Rashad's record of accomplishments is as lengthy as her resume. She sits on a number of committees, including the African American Cultural Heritage Action Fund of the National Trust for Historic Preservation, and has earned honorary doctorates from more than a dozen universities, including Howard, Brown University, Spelman College and Tuskegee University.
She was inducted into the Theatre Hall of Fame in 2016 and has earned several awards, including a Tony Award, a Drama Desk Award, and a BET Honors Theatrical Arts Award.
Pyer Moss' Kerby Jean-Raymond Will Be the First Black American Designer To Show at Paris Haute Couture Week
In a statement to WWD, the Fédération de la Haute Couture et de la Mode confirmed that Pyer Moss would be a guest participant on the official calendar for the forthcoming Haute Couture Week in July. The "undisclosed case" is the brand's first runway appearance in two years, and it was recently revealed that it would return to New York Fashion Week in September for its first presentation in that period.
The designer will debut his first Pyer Moss Haute Couture line in Paris this July as part of the Chambre Syndicale's Fall/Winter 2021/2022 program, the Chambre Syndicale revealed on Wednesday. In addition, the company announced that it would return to the New York Fashion Week calendar in September following a two-year break to present its Spring 2022 range.
Each season, the Chambre Syndicale de la Couture invites fashion houses who do not meet haute couture's rigorous standards, which include designing made-to-order pieces for private clients with several fittings, operating out of an atelier of at least 15 full-time employees, employing at least 20 full-time technical staff, and presenting a collection with at least 50 original designs.
Aelis, Aganovich, Azzaro, Christophe Josse, Georges Hobeika, Imane Ayissi, Julie De Libran, Rahul Mishra, Rvdk Ronald Van Der Kemp, Yuima Nakazato, Ulyana Sergeenko and Zuhair Murad are among the other guests on the Fall 2021 roster.
From July 5-8, Paris will host Haute Couture Week. According to a press release from the Fédération, the festival would host in-person audiences in compliance with "basic health policy" and "steps defined by public authorities." Each demonstration also will stream live on the website of the Fédération de la Haute Couture et de la Mode.
Pyer Moss was founded in 2013 by Kerby Jean-Raymond. At times Jean-Raymond has described the brand as an "art project" or "a timely social experiment.". Pyer Moss aims to use its voice and platform to challenge social narratives and evoke dialogue. The Pyer Moss collections are produced in New York City, Italy and Portugal.
Basquiat Skull Painting Sells for $93.1 Million at Christie's
On Tuesday night, a portrait of a skull by Jean-Michel Basquiat sold for $93.1 million at Christie's in New York, becoming the artist's second-most valuable work ever sold at auction and establishing a new high for this week's blockbuster evening sales.
In This Case, a 1983 artwork, was expected to sell for more than $50 million. Gemma Sudlow, a senior vice president at Christie's who was heading the offer, opened bidding at $40 million and soon took the amount to $52 million as the lot opened up to a salesroom filled entirely with cameras and auction house specialists.
The pioneering 21st Century Evening Sale kicked off Christie's 20th and 21st Century marquee week on Tuesday, May 11. The first evening auction of the week, streamed live from Rockefeller Center in New York, totaled $210,471,500 (including buyer's premium), with 37 out of 39 lots attracting buyers.
Viewers were able to stream the much-awaited 21st Century Evening Sale on 11 separate sites, including Christie's website and numerous social networking outlets such as YouTube, Facebook and WeChat.
The 20th and 21st Century sales featured an improved auction viewing experience, enabling guests of the "virtual skybox" to be available on the sales' livestream to audiences across the globe, thanks to a special and creative collaboration between Brioni and Microsoft.
Sudlow, as auctioneer, pounded down the biggest lot of the night—Jean-Michel Basquiat's In This Case — for a controlling $93,105,000. In This Case is one of only three monumentally scaled skull paintings executed by Basquiat during his comparatively brief career, and it is one of the artist's biggest accomplishments.
Though human anatomy is depicted often in Basquiat's work, no theme is more powerful or sought after than the skull. In This Case, the latest in a sequence of larger-than-life skull sculptures, received a lot of recognition during the artist's acclaimed retrospective at the Fondation Louis Vuitton in 2018, as well as at Gagosian Gallery's big Basquiat survey in 2013.
The artwork last was offered to the general public in 2002, when it was purchased for just under $1 million at Sotheby's. It then was sold privately for an unspecified amount in 2007. Former Valentino chairman Giancarlo Giammetti, according to sources, was the seller on Tuesday night; the buyer was not instantly identified.
In 2017, another drawing of a skull, this one from 1982, sold for $110.5 million to Japanese internet billionaire Yusaku Maezawa at Sotheby's in New York, setting a new mark for a Basquiat at sale. Since then, art fairs and auction houses have been flooded with Basquiats of all sizes. Last year, publishing magnate Peter Brant sold Citadel Founder Ken Griffin's Basquiat 1982 drawing, Boy and Dog in a Johnnypump for more than $100 million.
City of Hyattsville to Rename Park in Honor of Scholar & Artist David Driskell
In Hyattsville, Maryland, William Pinkney Magruder Park will be renamed after artist and curator David C. Driskell (1931-2020). Hyattsville was home to this prominent and legendary figure of African American art for many years. Originally, the park was named for a prominent white landowner who served as mayor of Hyattsville from 1909-1911. Magruder gave the park land to the community under the provision that it be used exclusively by "caucasian residents."
The two-year renaming initiative involved citizen feedback and scrutiny by the Hyattsville City Council, with Driskell receiving overwhelming support. The city council approved a resolution to rename the 32-acre park David C. Driskell Community Park on May 3. To formally rename the park, a council resolution is expected. One is currently being prepared for the May 17 council meeting.
The modern vision for the park has been in the works since March 18, 2019, when Hyattsville Council Member Joseph Solomon, who is running for mayor in today's election, proposed a resolution to launch the renaming process. The city council overwhelmingly approved the resolution, which contained a method for deciding how to amend the 1927 park deed by replacing discriminatory, exclusionary and archaic language.
Hyattsville was divided and predominantly white a century earlier. It is now a vibrant town with a popular corridor that has been reinvented as an arts destination over the last two decades as part of the Gateway Arts District, and is located between Washington, D.C., and College Park, Maryland.
After taking a job at the neighboring University of Maryland (UMD), College Park, Driskell and his family relocated to Hyattsville in December 1976. He remained in Hyattsville for over four decades and taught art at the University of Maryland for 21 years (1977-1998), including acting as the first African American chair of the art department from 1978-1983. In 1998, he was appointed Distinguished University Professor Emeritus of Art.
The university founded the David C. Driskell Center for the Study of the Visual Arts and Culture of African Americans and the African Diaspora three years later, in 2001. The Driskell Records are housed at the heart, which is a gathering facility that hosts exhibits and public services.
Driskell stayed as involved as ever in retirement, lecturing and publishing, traveling widely, receiving prizes and distinctions, attending exhibition openings of the artists and curators he mentored, and pursuing his own creative work. He lived in Hyattsville, Maryland, Falmouth, Maine and New York City. Driskell was 88 years old when he died of COVID-19-related complications on April 1, 2020.
Compiled by-Sumaiyah E. Wade