This week in Black art and culture, E. Carmen Ramos becomes the first woman of color to hold the title of head curatorial and conservation officer at National Gallery of Art. Christie's auction continues to set multiple records in Black art. Faculty and colleagues of a Pulitzer-Prize-winning journalism professor express outrage as her tenure at UNC-Chapel Hill is denied. Spotify launches Frequency to honor Black influence in music. Obama Portraits Tour is less than a month away, to tour five cities.
E. Carmen Ramos Transitions from Smithsonian to National Gallery of Art
The National Gallery of Art (NGA) is expanding its leadership team. E. Carmen Ramos has been appointed head curatorial and conservation officer, with responsibility for directing all areas of the museum's curatorial and conservation divisions.
She will be the first woman and the first person of color to hold the position. The appointment was made public on May 13. She will begin work in August.
Over the last two years, the National Gallery of Art has appointed three Black officers to its leadership team, as well as a new director of education and the first curator of African American and Afro-diasporic Art. Ramos is Dominican American and considers herself to be Afro Latina. She joins the National Gallery after serving as acting head curator and curator of Latinx art at the Smithsonian American Art Museum (SAAM) for 11 years.
Ramos joined the Smithsonian American Art Museum (SAAM) in 2010. During her tenure, she massively increased SAAM's pioneering collection of Latinx art, intentionally expanding its holdings to represent the field's many styles and geographies.
Over the years, she has curated a number of exhibitions at SAAM: Tamayo: The New York Years (2017-18), Down These Mean Streets: Community and Place in Urban Photography (2017), and Our America: The Latino Presence in American Art (2013), a national touring show that visited eight cities. Printing the Revolution! is her most recent show. The exhibition, The Rise and Impact of Chicano Graphics, 1965 to Now (May 14-Aug. 8, 2021) is currently on display. She formerly worked as SAAM's deputy head curator.
NGA reopened on May 14 after being closed for months due to the COVID-19 outbreak. And the museum is undergoing a transformation, unveiling a new logo, brand design, and website on the same day it announced Ramos' appointment.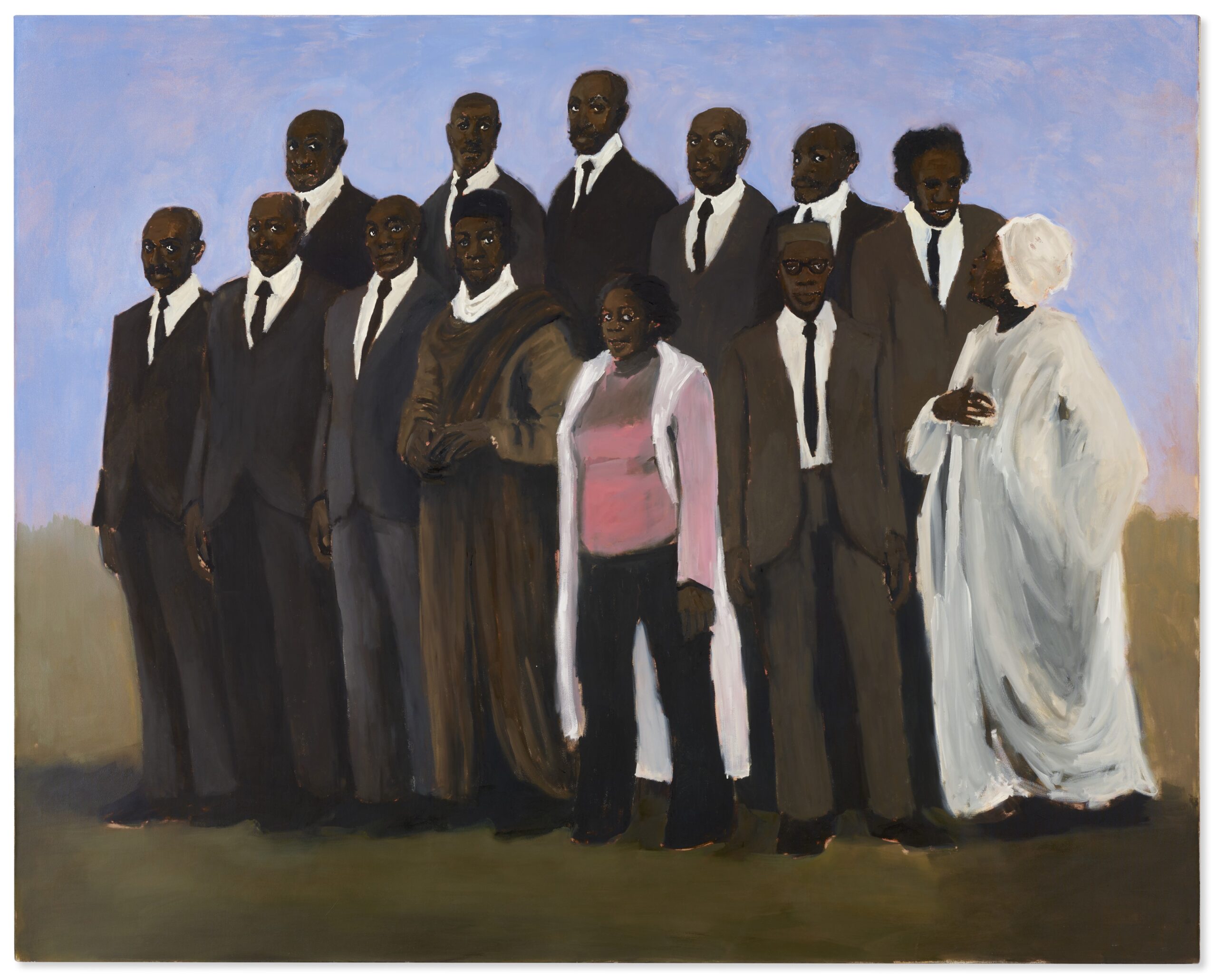 Christie's Auction Sets Multiple Records
This week's inaugural Christie's sale of 21st century art was comprised of 11 artists, among them, six modern-day African American artists who broke auction records, four of whom are female painters.
Seven of the first 10 lots offered were by Black artists, among a total of 37 lots that fetched a sales total of $210,471,500 and a 95% sell-through rate by lot. Bidders in 29 countries across North America, Europe and Asia participated in the auction, according to Christie's.
The six record-breaking artworks were:
• LYNETTE YIADOM-BOAKYE: Diplomacy III, 2009 (oil on canvas), estimated at $700,000-$1 million, sold for $1.95 million.
• JORDAN CASTEEL (born 1989), Jiréh, 2013 (oil on canvas), estimated at $350,000-$550,000, sold for $687,500.
• NINA CHANEL ABNEY (born 1982), Untitled (XXXXXX), 2015 (acrylic, ink and spray paint on canvas), estimated at $200,000-$300,000, sold for $990,000.
• MICKALENE THOMAS (born 1971), Racquel Reclining Wearing Purple Jumpsuit, 2016 (oil, acrylic, silkscreen, rhinestones, faux pearls, glitter, graphite and flock on wood panel), estimated at $400,000-$600,000, sold for $1.83 million.
• RASHID JOHNSON (born 1977), Anxious Red Painting December 18th, 2020 (oil on linen), estimated at $200,000-$300,000, sold for $1.95 million.
• EL ANATSUI (born 1944), New Layout, 2009 (found aluminum bottle caps and copper wire), estimated at $1.2-$1.8 million, sold for $1.95 million.
Jean-Michel Basquiat (born 1960), In This Case, 1983 (acrylic and oil stick on canvas) sold for $93,105,000. This red skull painting was the top selling lot at the second highest price ever recorded for Basquiat at auction.
Previously, Johnson's Untitled New York (in May 2019) previously had sold for $1.16 million. And Ghanian artist El Anatsui's New Layout sold for $1,000,000, setting a new precedent.
Observers could watch the 21st Century Evening Sale online on YouTube and other social media platforms such as Facebook and WeChat. And with a unique cooperation between Brioni and Microsoft, 20th and 21st century sales included a virtual "skybox."
Outrage as Pulitzer Prize Winner is Denied Tenure at UNC
Nikole Hannah-Jones, a Pulitzer-Prize-winning journalist for The New York Times Magazine (NYT), was denied tenure at the University of North Carolina (UNC) after the university's board of trustees rejected the journalism department's proposal. On Wednesday, alumni, her editors at NYT and faculty members criticized the move, claiming that the previous two individuals in the position Ms. Hannah-Jones would fill were appointed with tenure.
Ms. Hannah-Jones was appointed to the Knight Chair in Race and Investigative Journalism at the Hussman School of Journalism and Media at the University of North Carolina in late April. She plans to begin teaching in July and will continue writing for The New York Times Magazine. Ms. Hannah-Jones had been offered a five-year contract as a professor with the possibility of renewal rather than tenure.
Ms. Hannah-Jones' hiring sparked outrage among conservative organizations concerned about her role in The Times Magazine's 1619 Project, which was named after the year slavery began in the colonies that would become the United States. (Ms. Hannah-Jones was awarded the 2020 Pulitzer Prize in commentary for her introduction article.)
The 1619 Project sparked an ongoing debate about the impact of slavery, despite criticism from various historians and conservatives who labeled it "propaganda." The board of governors of the university system, which exercises significant influence over the institution's board of trustees, is appointed by the Republican-controlled North Carolina legislature.
Over 100 faculty and graduates signed an online petition on Wednesday, claiming that the decision to deny tenure to Ms. Hannah-Jones violated UNC-Chapel Hill's strategic plan, "Carolina Next: Innovations for the Public Good." The plan states that the institution should "prioritize diversity, equity, and inclusion in teaching, research and service, and in hiring, evaluation, retention and promotion of under-represented faculty and staff."
Spotify Launches "Frequency"
The firm announced the launch of "Frequency" on Tuesday, a new worldwide effort that would nurture "a global initiative and holistic destination for celebrating Black art, entertainment, creativity, culture, and community both on- and off-platform."
Spotify's "Raising the Frequency" Ambassador Program will provide a $50,000 scholarship grant to Black college students interested in careers in music and technology as part of its efforts to promote and enhance partnerships between producers and cultural stakeholders. The initiative also will match $25,000 in contributions to community groups, create the "Frequency Songwriting Camp" to bring artists, producers, and songwriters together and have Spotify's "Taste" playlist taken over and curated by people like Snowfall actor Damson Idris, marketing strategist Karen Civil, Roc Nation executive Lenny S., and others.
"This is Frequency," which will include new releases from both established and emerging Black artists; "House Party," which will pay homage to those who have led the cultural shift of the Black experience in nightlife; "Ripple Effect," which uplifts artists who are unknown, unsigned, and from underserved genres, and "Heard You," a guest-curated podcast playlist, nods to the creators who are making major moves and embody the Frequency ethos.
Spotify also will extend its programming with new programs planned to debut this summer, including the new "ASCENT Series," which will highlight the work of Black musicians and podcast producers with a "growing social presence."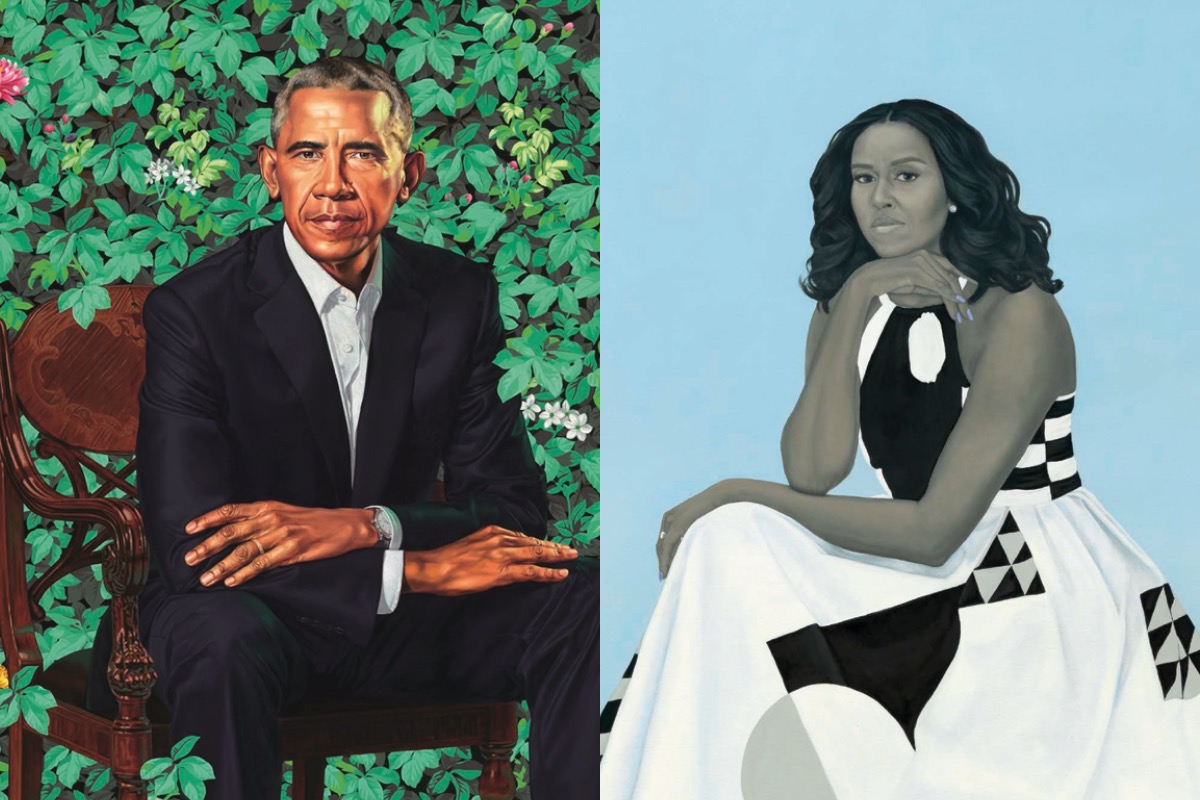 Obama Portraits Tour to Begin
The museum's official portraits of President Barack Obama and Mrs. Michelle Obama have become timeless since their introduction in February 2018 at the Smithsonian's National Portrait Gallery. The public's reaction to Kehinde Wiley's painting of President Obama and Amy Sherald's image of the former First Lady has been unparalleled.
The Obama Portraits Tour, coordinated by the Smithsonian's National Portrait Gallery, will visit five cities throughout the United States from June 2021-May 2022, bringing these amazing paintings to millions of people who would not otherwise have seen them. The Obama Portraits Tour will include audio-visual components, educational seminars and curatorial presentations in addition to the artworks themselves. The Obama Portraits (2020), an illustrated book co-published by the National Portrait Gallery and Princeton University Press, as well as select items, will be available. The power of portraiture and its ability to engage communities will be discussed during this presentation.
Michelle Obama's image will be taken down from the Smithsonian's Nationwide Portrait Gallery in Washington, D.C. on Sunday, May 23, ahead of its national tour. Former President Barack Obama's portrait is no longer on exhibit at the Portrait Gallery.
According to The Hill, Amy Sherald's painting of former First Lady Michelle Obama and Kehinde Wiley's oil-on-canvas picture of former President Barack Obama will not return to D.C. until 2022. The Obama Portraits Tour will begin on June 18 in the former first lady's birthplace of Chicago before moving on to Brooklyn, New York, Los Angeles, Atlanta and Houston.
Since the pictures were shown in February 2018, the museum has noticed a surge in visitors, according to Director Kim Sajet. In a statement, she added that visitors came "not only to see these works in person, but also to be a part of the collective experience at a specific moment in time."
The Portrait Gallery is open from 11:30 a.m.-7:00 p.m. Wednesday through Sunday. Entry passes with a time limit are needed.
The following are the tour's stops:
• The Art Institute of Chicago, Chicago—June 18, 2021-Aug. 15, 2021
• Brooklyn Museum, Brooklyn, New York—Aug. 27, 2021-Oct. 24, 2021
• High Museum of Art, Atlanta—Jan. 14, 2022-March 13, 2022
• Los Angeles County Museum of Art, Los Angeles—Nov. 7, 2021-Jan. 2, 2022
• Museum of Fine Arts, Houston—March 27, 2022-May 30, 2022
– Compiled by Sumaiyah E. Wade