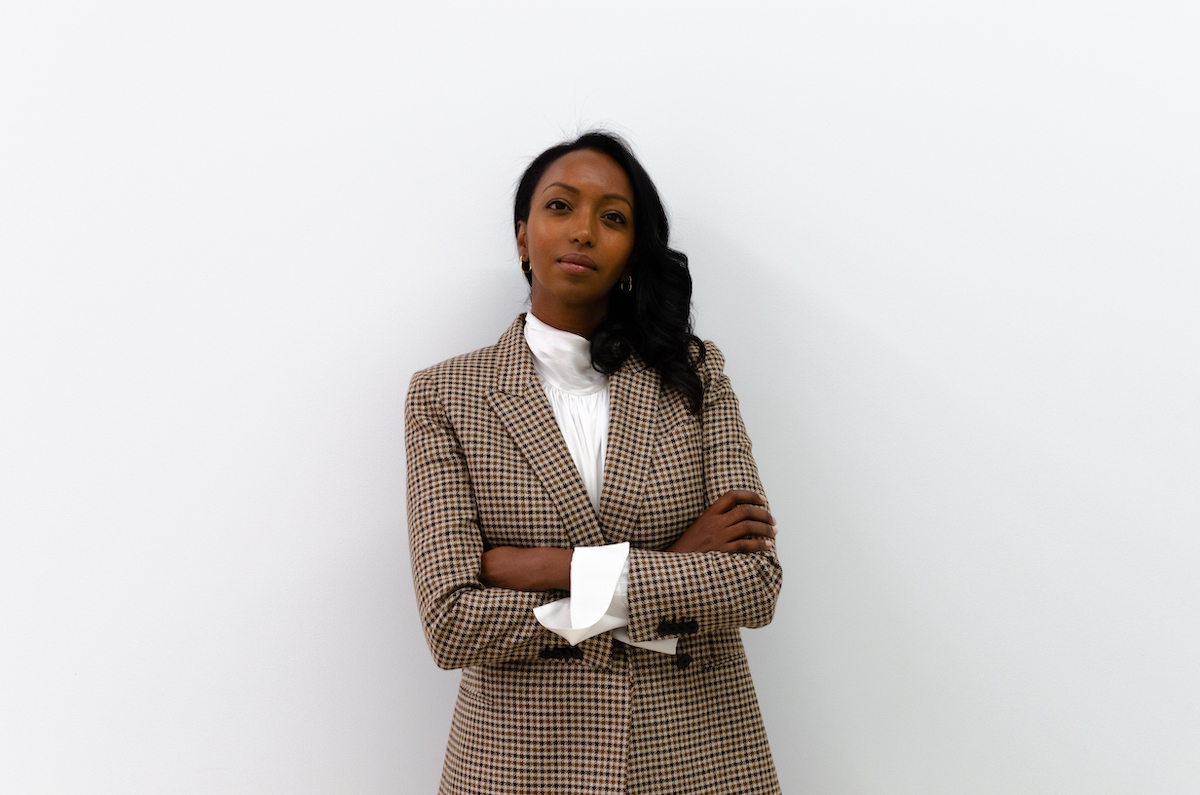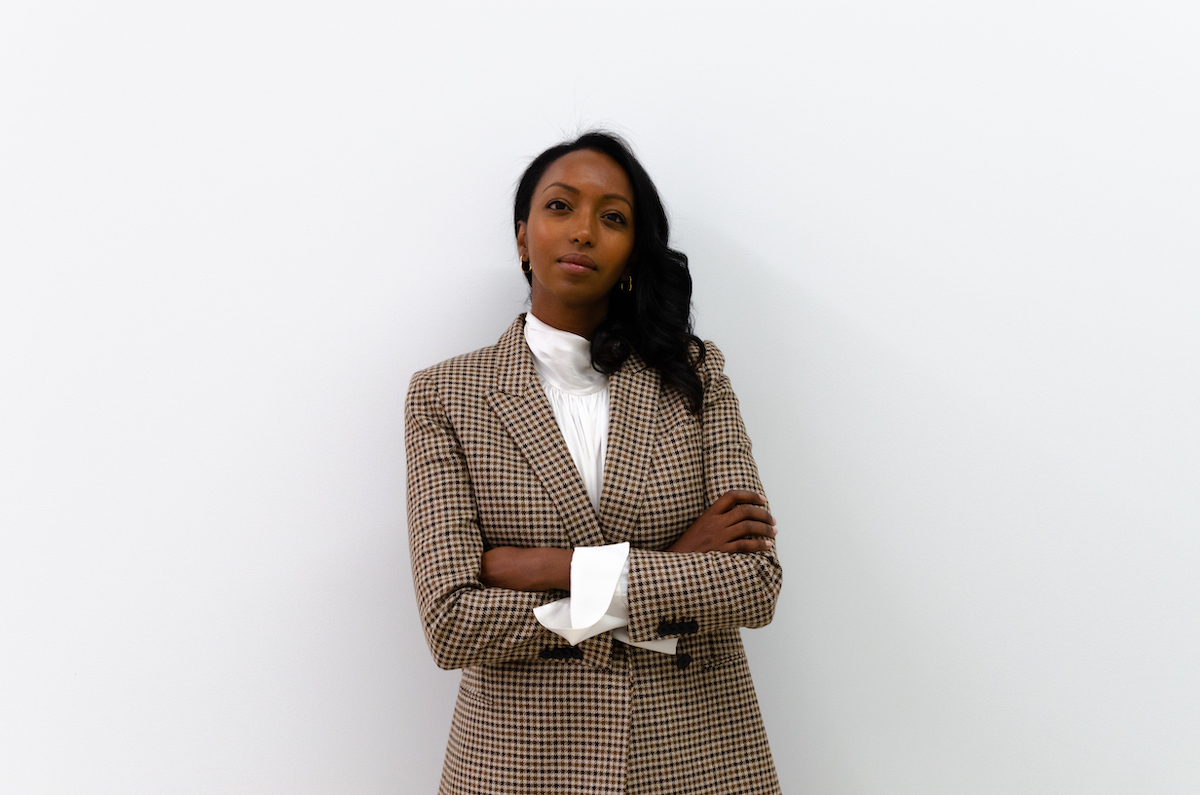 Mariane Ibrahim Is Opening a New Space in Paris
Art dealer Mariane Ibrahim, who recently moved her influential gallery to Chicago from Seattle, has joined a growing number of gallerists expanding to Paris. In addition to its existing space in Chicago, Mariane Ibrahim Gallery has opened a second location, marking its debut in Europe. The new gallery space, which is located on the prestigious Avenue Matignon, will launch in September, in Paris's Eighth Arrondissement.
The gallery will join the vibrant Renaissance of the Avenue, which has recently received remarkable attention from the global art market, while the French capital reclaims its place as a key dignitary of the art world. Residing in an elegant Haussmann building, the renovated space will extend its presence over three floors with 400 square meters (4,305.6 square feet) with an open floor plan that will facilitate new conceptual opportunities for curation that prize the viewer experience.
This new project marks a homecoming for French-Somali founder Mariane Ibrahim, who resided in Paris before moving to the United States. Commenting on this move, she said that her decision to explore Paris was guided by her personal connection to the city. "Paris is reenchanted and is reconnecting with what it once was culturally, historically and artistically," she said. "We see this as an incredible opportunity for our represented artists to be part of the momentum of the global stage and asserts the significant contribution of artists from the African diaspora to the canon—past, present, and future."
In recent years, Ibrahim has offered an influential platform for artists of the African diaspora, including Ghanaian market star Amoako Boafo and British-Liberian artist Lina Iris Viktor. Ayana V. Jackson, whom she also represents, will have a solo exhibition at the Smithsonian National Museum of African Art in 2022.
To celebrate and inaugurate the space in September 2021, Mariane Ibrahim will present a selection of new works by gallery-represented artists, which include ruby onyinyechi amanze, Florine Demosthene, Maïmouna Guerresi, Ayana V. Jackson and Zohra Opoku. Precise dates for the exhibition will be announced in the summer.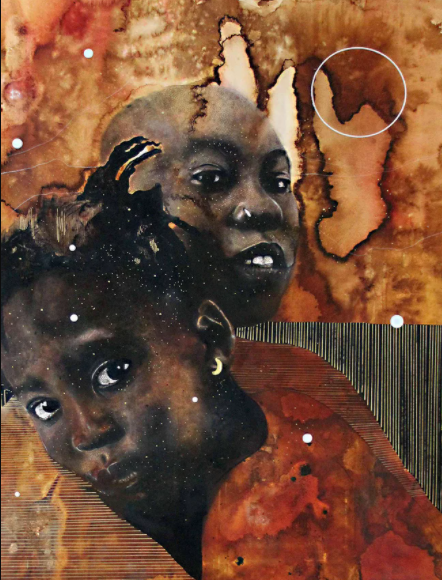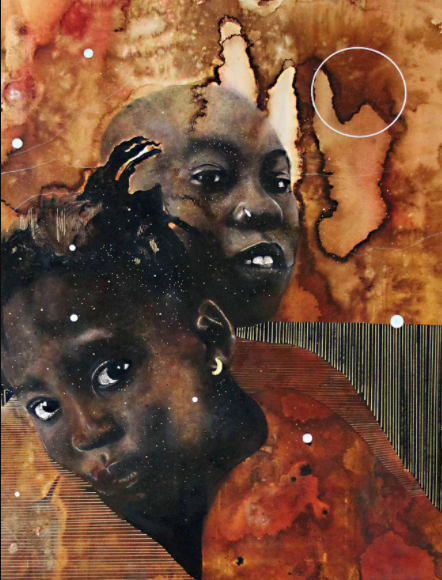 Above: Manyaku Mashilo | My Son Toro | Charcoal, ink, acrylic ink and paint on paper | 2020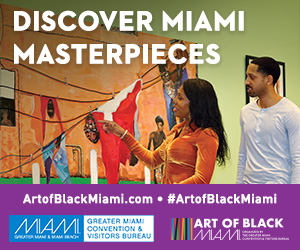 An Exhibition on Female Identity and Stereotype Narratives at Alliance Française, Lagos
This March, Sabo Art, in collaboration with Amar Singh gallery, presented an exhibition at Alliance Française, Lagos, Nigeria, titled I Am Not A Goddess…Unless I Say I Am. The exhibition explores a range of female identity, and challenges the romanticization of women using the "goddess trope." The narrative of women being "goddesses" or "Mother Earth" was first created in an attempt to influence society to view our intrinsic value as "more than."
While these terms may have been well-intentioned and oftentimes empowering, this deification of women detracts from the context of reality, thus robbing us of the autonomy needed to truly explore the spectrum of our identities. Part of the protest addressed in this exhibition is that women have flaws and are real people, who should be valued for their individual identities and their self-proclaimed narratives. It is up to society to listen to women, appreciate them for who they are, instead of projecting an idealized version of womanhood.
For this show, 11 female artists were brought together to celebrate the identities across the spectrum of womanhood—women through the eyes of women. The figures highlighted in the exhibition are diverse, with varied social identities—age, race, ethnicity, sexual orientation, social class, religion, physical appearance, style. They are: Anne Adams, Bunmi Agusto, Peju Alatise, Fadekemi Ogunsanya, Layo Bright, Osaru Obaseki, Manyaku Mashilo, Nola Ayoola, Shannon Bono, Tobi Alexandra Falade and Yagazie Emezi.
On a walk through this exhibition, one will see many women. There is a nuance and a multidimensionality to their existence. You will see a faceless figure that gives the audience time for reflection and an incentive to question prefabricated beliefs; re-imaginations of historic bronze sculptures from the Benin Kingdom, which were predominantly of male figures; emotional paintings inspired by feelings in which the frames are integrated and become part of the artwork; an artist's impression of iconic family photographs that tell stories of heritage and transnationality; new concepts of Christian iconography combined with renaissance art and African design; sculpture that explores themes of migration culture and gender; glimpses of female figures in fictional narratives with Nigerian cultural consciousnesses; photography that provokes self-awareness and explores mental health; portraiture to archive lineage, time, space, and spirit, i.e., the cartography of a people; figures created that pay tribute to African art and design processes; and clay sculptures that use symmetry and geometric patterns to reflect transformation.
The exhibition is on view until April 16, 2021.
Ghanaian Writer, Yaa Gyasi in 2021 Women's Prize Longlist
Ghanaian-American writer Yaa Gyasi is on the longlist of the 2021 edition of the Women's Prize, for her second novel, Transcendent Kingdom. She is the only African-born author listed this year.
The longlist includes a diverse group of 16 female writers spanning settings across the globe, including Yaa Gyasi's birth country, Ghana.
Gyasi released Transcendent Kingdom in 2020, following her award-winning 2016 debut Homegoing, which sold for over U.S. $1 million. Transcendent Kingdom's narrative is different than Homegoing, however; it carries on the author's recurring theme of separation. The novel follows a Ghanaian family in Alabama torn apart by the heartbreaking effects of drug addiction. This is Gyasi's first Women's Prize nomination.
The 26th edition of the Women's Prize longlist comes with controversy after non-gender conforming trans author Akwaeke Emezi, reportedly refused to submit their work for the prize despite being nominated in 2019 for their debut novel, Freshwater.
The shortlist of six authors will be announced on April 28, and the winner will be announced July 7, 2021.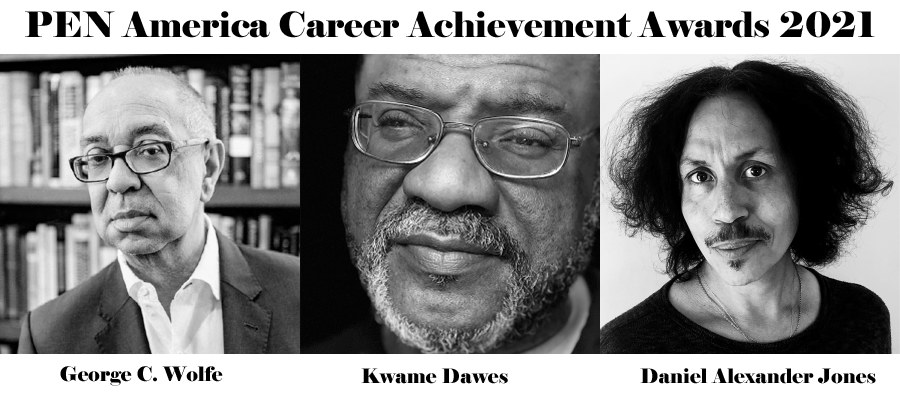 Above: PEN America Career Achievement Award

Writers of African Descent on PEN America Career Achievement Awards 2021
George C. Wolfe, Daniel Alexander Jones and Kwame Dawes are the writers of African descent on the PEN America Career Achievement Awards 2021 list announced on March 23, 2021.
In addition to the book awards that are handed out annually, PEN America honors outstanding careers and lifetime contributions to the world of literature and drama of our era, as well as the promise of emerging talents.
Among this year's winners are revolutionaries, icons and trailblazers, masters of their craft and leaders of their students. These writers, through language, confront preconceived patterns, ideas and notions, and challenge the world and its people to be better. By poetry, translation, screenwriting, dramaturgy, performance writing and the art of editing, these honorees transform the arc of the literary canon and infuse it with striking originality. They transcend barriers, languages, and cultures, and pointedly address urgent topics for conversation. They are bright lights, guiding us in directions we must follow.
The writers of African descent being honored this year and their categories are:
PEN/Mike Nichols Writing for Performance Award ($25,000)—George C. Wolfe
According to the judges, "George C. Wolfe is a director, playwright, and producer whose career across stage and screen has continually transformed and pushed the boundaries of American culture. Wolfe endows his work with a deep historiography, investigating past legacies while urging us to imagine more inclusive futures. From his stagings of the theatrical canon to contemporary masterworks, Wolfe is meticulous in revealing authentic humanity.
PEN/Laura Pels International Foundation for Theater Award ($10,000)—Daniel Alexander Jones
From the judges' citation: "Daniel Alexander Jones is a multidisciplinary artist whose consummate talents have taken the work he has done primarily as his alter ego Jomama Jones from theaters in Soho to concert halls in Europe. In a time when conservatism, queerphobia, and anti-Blackness moved not only through our country but throughout our industry, Jones has continued perfecting a dramaturgy all his own based in the traditions of Africana studies, performance studies, queer theory, and mysticism, challenging established traditions while creating space for audiences to ponder what theater is and who it is for.
PEN/Nora Magid Award for Magazine Editing ($2,500)—Kwame Dawes, Prairie Schooner
About Dawes, the judges stated: "Born in Ghana and raised in Jamaica, Kwame Dawes serves as the Glenna Luschei Editor of the journal Prairie Schooner and is an editor for the African Poetry Book Series at the University of Nebraska, where he serves as the Chancellor's Professor of English. Dawes is an active literary advocate for literature around the world: he cofounded and serves as the artistic director of the Calabash International Literary Festival, which takes place in Jamaica. Dawes also has worked as an HIV/AIDS advocate in this country and in Jamaica, and is the author of several books of poetry."
Umar Turaki Finalizes Book Deals with Amazon Imprint, Little A
Nigerian writer and filmmaker Umar Turaki's debut novel, Such a Beautiful Thing to Behold will be published by Little A, an imprint of Amazon Publishing.
The novel was "pitched to Selena James at Little A in a pre-empt, in a two-book deal by Turaki's agent Andrea Somberg at Harvey Klinger," reports Publishers Marketplace.
The Nigerian rights to the novel were acquired by Nigerian publishing house Farafina Kachifo, and Turaki attended the Chimamanda Adichie-facilitated Farafina Creative Writing Workshop in 2016.
Reportedly pitched as "an allegorical tale in the vein of Station Eleven, in which a small community is cut off from the world after a mysterious illness leaves only children behind," the novel is forthcoming in 2022.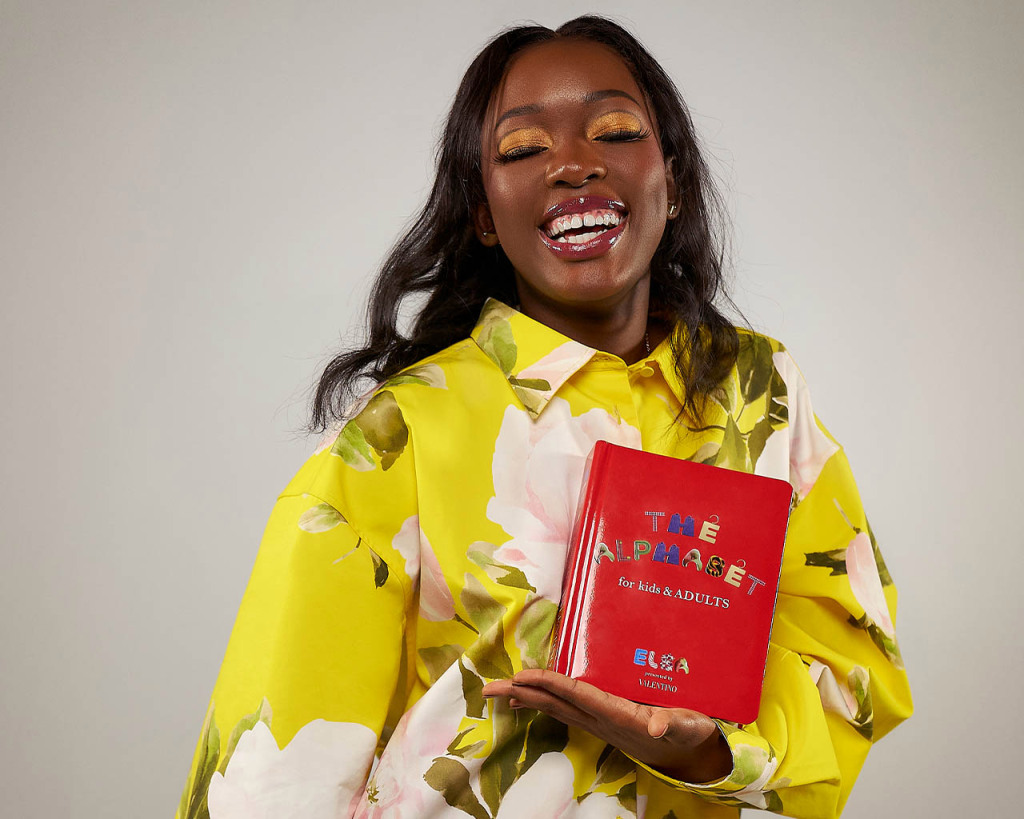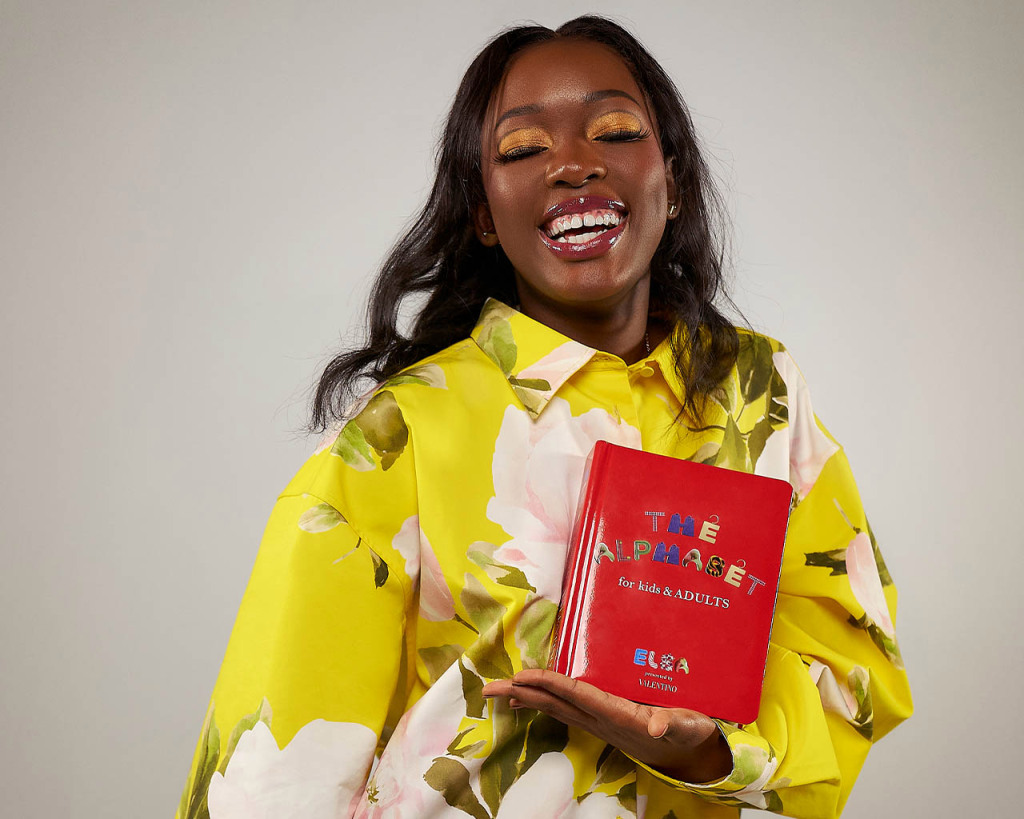 Above:Elsa Majimbo
Elsa Majimbo Reveals Latest Collaboration with Italian Luxury Brand, Valentino
Multi-award-winning comedian Elsa Majimbo has yet another collaboration with Italian luxury fashion company, Valentino.
In February of this year, the Kenyan star hinted that she's working with the brand, which got most people excited for and anticipating a fashion reveal. Instead, Majimbo revealed her first-ever book, made in collaboration with the Maison, titled, The Alphabet for Kids & Adults.
Majimbo took to Instagram to share a behind the scenes video directed by Sokhaya Mbiko.
In the video, she is donning Valentino couture as styled by Thobeka Mbane and takes her fans through how she will reveal the project. She first starts by stating that this campaign is important because it is her entry into high fashion. She continues to say it has to be perfect, so she wants to start with a pitch-black room, and then the lights go off.
Cinematic music starts playing in the background until the lights beam from behind, and as she is slowly revealed, she turns to the camera and says, "Hello, high fashion," and then giggles.
"Elsa has arrived, then the wind starts blowing in my hair. Then I'll talk about my collaboration with Valentino. I'll talk about how it's not a clothing collaboration like everyone expects, it's a book. For children and parents. And then, I'll reveal the book.
"Wait, it needs to be more interesting than that. The book will drop from above, and then I'll look into the camera and say 'The alphabets for kids and adults. A collaboration by Valentino and me. Then fade black. Then I'll have the Valentino logo and my name pop up," said Elsa in her short film.
Majimbo's book was self-written, with the help of Mohamed Mokheirs, presented by Valentino.
Compiled by Roli O'tsemaye