Above: Afrofuturism- Francesca Harper- State of Grace Park Avenue Armory -Credit Marc Millman
Harlem Stage, the legendary uptown venue that for over 35 years has promoted the creative legacy of Harlem and artists of color from around the corner and across the globe, is proud to present its Spring 2020 season of performances. The season is curated by Monique Martin, Director of Programming for Harlem Stage, and will celebrate the centennial legacy of the Harlem Renaissance. The season also features legendary rock goddess, Nona Hendryx, as the Artistic Director for Harlem Stage's continued yearlong initiative focusing on Afrofuturism. Through these two powerful themes Harlem Stage will reflect on and celebrate the past, present and artistic future of Harlem and explore how the Harlem Renaissance continues to be a rich source of inspiration across the globe while Afrofuturism continues to push the boundaries of our artistic imagination.
Presented as part of the yearlong, citywide, Harlem Stage WaterWorks commissioned celebration of Sun Ra and his legacy, The Cosmic Synthesis of Sun Ra and Afrofuturism series, comes a special performance on February 29 at 7:00pm, in collaboration with The Metropolitan Museum of Art, "Nona Hendryx and Disciples of Sun Ra in the Temple."
Taking place at The Met's Temple of Dendur in The Sackler Wing, rock goddess Nona Hendryx has created a multisensory tribute to Afrofuturism pioneer, Sun Ra. The performance features Nona Hendryx, with music direction by Craig Harris, costume and set design by Virgil Ortiz, choreography by Francesca Harper, and invocations by Carl Hancock Rux.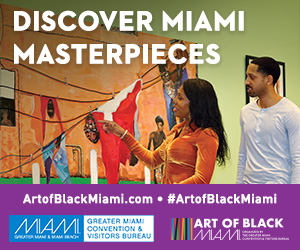 Nona Hendryx is a celebrated musician and author. Longtime fans know her as a member of the groundbreaking group Labelle, with their number one worldwide hit "Lady Marmalade (Voulez Vous Coucher Avec Moi C'est Soir?)." She is also an ambassador for artistry in education for Berklee College of Music/Boston Conservatory and founded Sistersmatr.org's Fab Lab. Hendryx continues to develop and create new projects in the music, television and theater spaces.
This program is made possible in part by The Lavori Sterling Foundation, Inc.
Support for the Harlem Stage WaterWorks commissioning program provided by The Hearst Foundation, Bloomberg Foundation, The National Endowment for the Arts, The Ford Foundation, and Mosaic Fund.
EVENT DETAILS
The Cosmic Synthesis of Sun Ra and Afrofuturism: Nona Hendryx and Disciples of Sun Ra in the Temple
Presented in collaboration with The Metropolitan Museum of Art
Saturday, February 29
7:00pm
Gallery 131, The Temple of Dendur in The Sackler Wing, The Met Fifth Ave, 1000 Fifth Avenue
Tickets: Start at $85
"Things are heating up this spring at the Harlem Stage Gatehouse. This season we are proud to continue our commitment to the commissioning of new works by visionary artists of color through our WaterWorks program. This includes the continuation of the yearlong The Cosmic Synthesis of Sun Ra and Afrofuturism series, with Nona Hendryx's special tribute to Sun Ra at The Metropolitan Museum of Art's Temple of Dendur and the debut of Jason 'Timbuktu' Diakité's A Drop of Midnight. We hope you will join us to experience these great artists' visions," said Patricia Cruz, Executive Director of Harlem Stage.
Monique Martin, Director of Programming, said "This spring we are celebrating legacies and forging new futures. We are thrilled to present the debut of our next WaterWorks commissioned artist Jason 'Timbuktu' Diakité's new theater piece A Drop of Midnight, a special edition of our signature dance festival E-Moves celebrating the ferocity of women who resisted, with work from five women choreographers, and our annual Pride program celebrating NYC's best ballroom houses. We look forward to being in community with you throughout the spring season and appreciate your continued support!"
Nona Hendryx, Artistic Director for Afrofuturism, said "Afrofuturism is Afropresent and Afropast, it is not
only fiction, it is not only science, it is a future created in the mind, projected and seen through the lens of the
African diaspora, it is part Science Fiction and Fact. In my role as the Artistic Director of The Harlem Stage
2019 to 2020 exploration of Afrofuturism, I will lead the curation of a yearlong program. The programs will
include Music, Technology, Literature, Film and Dance events celebrating the magical and fantastical world of
Sun Ra 'Space Is The Place" and his long line of disciples; from George Clinton to Janelle Monae; collapsing
time; past, present and future, space and place, inner and outer worlds, traveling to Stars, Quasars, Suns, Moons
and delving into Black Holes."
TICKETING INFORMATION
Box Office Location: Harlem Stage Gatehouse (150 Convent Avenue at West 135th Street, Manhattan).
Box Office Hours: Regular box office hours are 10AM–3PM Monday through Friday, except on performance days when the box office remains open until one hour after the start of the performance.
By Phone: 212.281.9240 ext. 19
Online: www.HarlemStage.org