Full tuition Art scholarship deadline: January 24 
Priority application deadline: February 21 
Maine College of Art
522 Congress St
04101 Portland, Maine
Hours: Monday–Sunday 9pm–7am
T 800 699 1509
info@meca.edu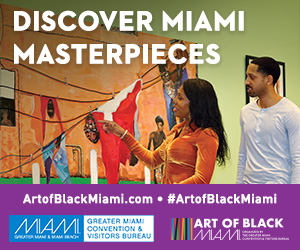 Interdisciplinary research, self-directed studio practice and international travel
The Master of Fine Arts in Studio Art program at Maine College of Art (MECA) offers an interdisciplinary approach that encourages students to think across traditional academic boundaries, expand their art practice, and challenge their intellectual curiosity.
Our two-year, trimester structure emphasizes the intersection of studio production, individual research, critical analysis and curatorial experimentation. Built on a rigorous curriculum and a commitment to one-on-one student mentoring by distinguished faculty, visiting artists, critics and curators, MECA's MFA program offers a dynamic and supportive learning environment for artists who want to define and pursue a sustainable and attainable vision for their art practice.
Full and low residency
Among the first low residency Master of Fine Arts programs in the country, MECA's MFA combines intense periods of on-campus instruction in Portland, Maine, with the freedom and independence of working from any home location. The full residency MFA gives students the option of living and working in Portland's thriving arts district, where, from their individual studios with 24/7 access, they can take full advantage of the College's 200,000+ square feet of state-of-the-art facilities within a vibrant creative community. Students have the option to switch between low- and full-residency paths in their second year for a unique and highly personalized experience that helps them establish their practice beyond their graduate education.
Summer intensive in Portland, Maine
All of our students are in residence in Portland, Maine for eight weeks in the summer. As the first and fourth terms in a six trimester course, these summer intensives function as catalysts for community and exchange as select visiting artists and critics accompany core faculty in lectures and studio visits. The 2019 visiting faculty included a range of makers and thinkers, among them Jamillah James, Eneida Sanches, Bradford Nordeen, Charlie Hewitt, Jessi Reaves, and Michael Menchaca. Visiting faculty deliver public lectures, conduct studio visits, and participate in critiques with graduate candidates during their respective week-long visits.
Graduate faculty:
Chris Stiegler, Chair of the MFA in Studio Art and Assistant Professor of Art History
Gail Spaien, Professor of the MFA in Studio Art + Painting
Adriane Herman, Professor of the MFA in Studio Art + Printmaking
Ling-Wen Tsai, Professor of Sculpture + MFA in Studio Art
Joshua Reiman, Assistant Professor of the MFA in Studio Art + Sculpture
Lauren Fensterstock, Adjunct Assistant Professor of the MFA in Studio Art
Nico Jenkins, Adjunct Assistant Professor
Kyle Patnaude, Visiting Assistant Professor, Metalsmithing & Jewelry + MFA in Studio Art
Kate Greene, Visiting Assistant Professor, Photography + MFA in Studio Art
Julie Poitras Santos, Director of Exhibitions
Katie Vida, Adjunct Assistant Professor of the MFA in Studio Art
Sophie Hamacher, Adjunct Instructor of Art History + MFA in Studio Art
Seth Rogoff, Adjunct Instructor of History + MFA in Studio Art
Brandon Alvendia, Adjunct Instructor of the MFA in Studio Art
Contact: T 207 699 5023 / admissions@meca.edu
Contact the college about potential art scholarships here.