Above: Jeffrey Gibson, Wendell and Xavier, 2018. Digital photograph, dimensions variable. Courtesy the artist, Sikkema Jenkins & Co., Kavi Gupta, and Roberts Projects. Photo: Peter Mauney
The first New York survey of Nari Ward leads the season, joined by solo exhibitions by Adelita Husni-Bey and Mariana Castillo Deball, an exhibition of works from Rhizome's Net Art Anthology, a residency and exhibition by Jeffrey Gibson, and a window installation by Genesis Belanger. 

Nari Ward: We the People
February 13–May 26, 2019
Second, Third, and Fourth floors
The first New York museum survey by Nari Ward (b. 1963, St. Andrew, Jamaica) will bring together works spanning Ward's 25-year career. Featuring over 30 sculptures, paintings, videos, and large-scale installations, the exhibition will highlight his status as one of the most influential sculptors working today. Since the early 1990s, Ward has produced his works by accumulating and repurposing humble materials. His approach evokes creative acts of recycling and folk traditions from Jamaica, where he was born, as well as the material textures of Harlem, where he has lived and worked for many years. This presentation will highlight the continued importance of New York, particularly Harlem, to the material and thematic content of Ward's art, and will showcase many of Ward's most iconic sculptures alongside works that have not been seen in New York since they were originally created. The exhibition will demonstrate Ward's status as a key bridge between generations of American sculptors and a vital advocate for art's capacity to address today's most urgent issues.
This exhibition is curated by Gary Carrion-Murayari, Kraus Family Curator; Massimiliano Gioni, Edlis Neeson Artistic Director; and Helga Christoffersen, Associate Curator.

Adelita Husni-Bey: Chiron
January 22–April 14, 2019
South Galleries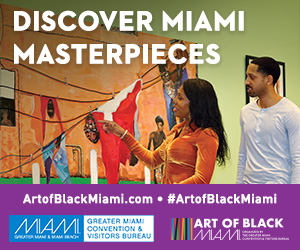 This exhibition by Adelita Husni-Bey (b. 1985, Milan, Italy) marks the artist's first institutional solo presentation in New York. In her practice, Husni-Bey makes use of noncompetitive pedagogical models to organize workshops and produce publications, radio broadcasts, and archives that form the basis of her exhibitions and films. For Chiron, she will create a new site-specific installation that incorporates several of her most significant films to date, including the premiere of a major new work. In Chiron (2019), Husni-Bey collaborates with lawyers working for UnLocal, an organization dedicated to providing pro-bono legal representation to undocumented immigrants and their families facing deportation in New York. Addressing trauma in the US as a consequence of the country's foreign policy actions, Chiron continues Husni-Bey's ongoing explorations of the complexity of collectivity and the human and social consequences of imperialist ventures.
This exhibition is curated by Helga Christoffersen, Associate Curator.
Mariana Castillo Deball: Finding Oneself Outside
January 22–April 14, 2019
South Galleries
Mariana Castillo Deball (b. 1975, Mexico City, Mexico) examines how knowledge and cultural heritage are produced, organized, measured, and authenticated. Her works often take inspiration from Mesoamerican iconography and narratives, considering their early colonial transformations and their presence in Central America today. Informed by her interest in time and space as well as cosmology and depictions of natural order, Castillo Deball's works reflect unusual cross-sections of the world that reveal what Surrealist writer Roger Caillois called "neglected correlations" and "tissues of thought." The exhibition will feature recent sculptures and an ongoing series of perforated books; its centerpiece, a specially commissioned inlaid wood floor installation, draws from an early colonial map of San Pedro Teozacoalco, Mexico, which blends the styles of European maps and sixteenth-century Mixtec codices. Within a show whose title alludes to a sensation central to both the study of history and the experience of encountering an unfamiliar culture, Castillo Deball's works speak to the place of the viewer, the permeability of surfaces, and ideas of reciprocity and exchange.
This exhibition is curated by Natalie Bell, Associate Curator.
The Art Happens Here: Net Art's Archival Poetics
January 22–May 26, 2019
Lobby Gallery
Presenting sixteen artworks selected from Net Art Anthology—Rhizome's major online exhibition of 100 works from throughout net art history, which proposes a possible canon for net art—The Art Happens Here: Net Art's Archival Poetics culminates a two-year research and preservation initiative, leveraging Rhizome's expertise in the history of network culture and the display of born-digital art. Dating from 1985 to the present, the works on view make use of a wide range of mediums—including websites, software, sculpture, graphics, books, and merchandise—and represent a historical perspective on the breadth of net art practice. The artworks offer distinct approaches to a central problem inherent in net art: how to come to terms with a dynamic, rapidly changing network culture while actively participating in it.
This exhibition is curated by Michael Connor, Artistic Director, Rhizome, with Aria Dean, Assistant Curator.
Jeffrey Gibson: The Anthropophagic Effect
February 13–June 9, 2019
Fifth Floor
Jeffrey Gibson (b. 1972, Colorado Springs, CO) will be the artist-in-residence for the Department of Education and Public Engagement's winter/spring R&D season: INHERITANCE. Gibson's exhibition will explore the material histories and futures of several Indigenous handcraft techniques and aesthetics as practiced by many tribes across this land before European settlers arrived. The exhibition's title alludes to Oswald de Andrade's 1928 Anthropophagic Manifesto, which argued that indigenous communities could devour colonizers' culture as a way of rejecting domination and transforming Western culture to their own ends. Gibson engages Indigenous crafts and designs as means of "address[ing] the past in order to place oneself in the present and to begin new potential trajectories for the future." Employing techniques learned over the course of the residency, Gibson will produce a new series of garments to be activated through performances and staged photo shoots in the Fifth Floor Gallery.
This exhibition is curated by Johanna Burton, Keith Haring Director and Curator of Education and Public Engagement, and Sara O'Keeffe, Associate Curator, with Kate Wiener, Curatorial Assistant.
Genesis Belanger: Holding Pattern
January 22–April 14, 2019
Storefront Window
Genesis Belanger (b. 1978) creates fantastical porcelain-and-stoneware objects that cull the uncanny from the everyday. She conjures rich associations from Pop Art to the Surrealist object to seventeenth-century Dutch vanitas paintings, yet her work's psychic impact remains acutely attuned to archetypes of the present. Belanger's elegantly smooth and supple forms often contrast with their darkly humorous insinuations relating to subjects such as mass production, chemical dependency, and the absurdity of patriarchy. Belanger will present a new installation in the window of the New Museum's 231 Bowery building.
This project is curated by Margot Norton, Curator.