VRt Ventures, in partnership with Shepard Fairey and Juxtapoz Magazine, today announced the launch of "DAMAGED," a VR/AR immersive experience allowing fans to step inside Shepard Fairey's largest solo exhibition to date. Preserving the famed artist's work in perpetuity, the experience will be available for download today on 5 major platforms, including Oculus, Samsung Gear and Steam in VR, as well as on the iOS App store for Apple mobile devices and on the Google Play store for Android mobile devices.
Through mobile devices and VR headsets, The "DAMAGED" mobile App experience gives art fans access into Shepard's "DAMAGED" exhibit, which enjoyed a jam-packed, limited run last year in Los Angeles. VRt Ventures used laser scanning and volumetric photogrammetry technology to accurately scan the entire exhibition space, giving users a fully immersive, authentic art adventure, enhanced by over 100 minutes of Shepard's narration, as well as an AR feature that allows users to utilize their phones to navigate the exhibit at their own pace from their location.
"We are absolutely thrilled to have the opportunity to work with Shepard Fairey on this project as his visionary thinking is so aligned with ours," said Jacob Koo, CEO and Founder of VRt Ventures. "Our vision, which Shepard is helping us move forward, is to turn every museum, gallery and art exhibition into a virtual reality experience through our mobile app, preserving and archiving amazing exhibits, democratizing art and making it available for people all over the world to experience." 
"As an artist, I understand that no matter how much time I put into a solo exhibition, there is only a finite amount of time that people can experience it in person before it goes away forever," said Shepard Fairey. "In partnering with VRt Ventures, I am excited to know that art fans all around the world will be able to experience my largest solo exhibit to date in a profoundly powerful way through the "DAMAGED" mobile app even though they weren't able to make it to Los Angeles where it debuted last year. Making art accessible is very important to me and I am happy to partner with VRt Ventures who share my philosophy."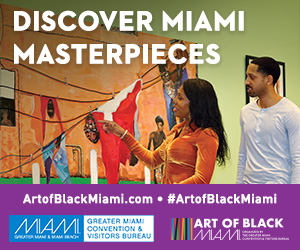 To celebrate the launch of the "DAMAGED" mobile App, VRt Ventures, Shepard Fairey, Juxtapoz Magazine and ABSTRKT NYC will be hosting a private event in Manhattan on 10/16. A pop-up will be open to the public from 10/17 – 10/21 at 136 Bowery in New York City from 10am – 6pm where fans can come check out the experience, make sure to follow @JuxtapozMag @ObeyGiant @VRtVentures on social media for more information.
The "DAMAGED" mobile App is available for download today for $4.99 via the iOS App Store and Google Play store for Android, and on Oculus, Samsung Gear and Steam in VR. Trailers for the mobile app and the mobile AR experience can be seen below: