Art Jameel, an independent organisation that supports arts, education and heritage in the Middle East, today announces an open call for proposals to Art Jameel Commissions: Arts Writing and Research. Art Jameel invites applications from writers, critics, art historians, curators and artists whose primary medium is writing, with a mandate to support the development of innovative research and the production of a substantial piece of writing. Reflecting a commitment to nurturing critical dialogue and research, this three-month writer-focused residency, which will be based at the forthcoming Jameel Arts Centre in Dubai, is the first of its kind in the region.
Art Jameel Commissions is an annual programme in a three-year cycle and is foundational to the future programming of Jameel Arts Centre, reflecting the institution's aims to be a multidisciplinary, exploratory space. Opening on November 11, Jameel Arts Centre—one of the first contemporary arts institutions in Dubai—will present curated exhibitions and act as a hub for educational and research initiatives.
Art Jameel Commissions is open to writers from or based in the Middle East, North Africa and Turkey, as well as those from around the world regardless of nationality who have links to and a meaningful understanding of the various cultural scenes across the region. Its 2018-2019 jury includes writer, curator and Director of Dar al-Ma'mun, a library and artists' residency in Marrakech, Morocco, Omar Berrada and independent writers and critics, Negar Azimi and Nida Ghouse.
This is the second edition in the Art Jameel Commissions series. The first edition, focussing on sculpture, was awarded to Kuwait-based artists Alia Farid and Aseel AlYaqoub; their installation will be revealed during the opening of Jameel Arts Centre. The third Art Jameel Commissions: Drawing and Painting will be announced in 2019.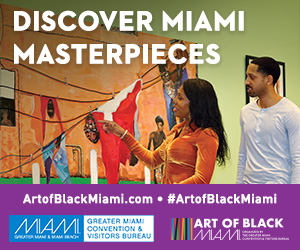 Antonia Carver, Director of Art Jameel, said: "Innovations in research and written material are crucial for evolving dialogue around art production and the broader development of cultural infrastructure. This exciting commission continues Art Jameel's longstanding interest in supporting practitioners to make new works, often for the public realm."
Art Jameel Commissions: Arts Writing and Research is open to all areas of inquiry, although preference will be given to those who engage with the thematic focuses within Jameel Art Centre's current programming which are:
Confluence: Inspired by the UAE's standing as an international meeting place and point of convergence, as well as Jameel Arts Centre's waterside location on Dubai Creek.
Museology: As a new independent arts institution, the Centre is invested in critically investigating modes of art production and exhibition making.
The GCC: While the scope of its programme is intentionally international, the Centre is also rooted in its local context and includes artists' works and projects that explore experiences of living and working in the Gulf countries.
About Art Jameel
Art Jameel supports artists and creative communities. Current initiatives include running heritage institutes and restoration programmes, plus a broad range of arts and educational initiatives for all ages. The organisation's programmes foster the role of the arts in building open, connected communities; at a time of flux and dramatic societal shifts, this role is understood as more crucial than ever.
Art Jameel's model is collaborative: major institutional partners include Delfina Foundation, the Metropolitan Museum of Art, the Prince's School of Traditional Arts and the Victoria and Albert Museum. Locally, the organisation works with individuals and organisations to develop innovative programming that embraces both ancient and new technologies, and encourages entrepreneurship and the development of cultural networks.
In 2018-2019, Art Jameel is set to open two new cultural centres: Hayy: Creative Hub, a major complex for the creative industries in Saudi Arabia, and Jameel Arts Centre, a contemporary arts institution in the UAE.