WHOSE LAND HAVE I LIT ON NOW? Contemplations on the Notions of Hostipitality Courtesy SAVVY Contemporary.
Above: WHOSE LAND HAVE I LIT ON NOW? Contemplations on the Notions of Hospitality. Courtesy SAVVY Contemporary.
With: Abbas Akhavan, Meriç Algün, Mounira Al Solh, Steeve Bauras, Deanna Bowen, Banu Cenneto?lu, Stephanie Comilang, Victor Ehikhamenor, Antje Engelmann, Louis Henderson, Eva Leitolf, Doris Maninger, Sabelo Mlangeni, Emeka Okereke, Neda Saeedi, Wolfgang Tillmans, Ming Wong, Tinofireyi Zhou
WHOSE LAND HAVE I LIT ON NOW? Contemplations on the Notions of Hostipitality unfolds through an exhibition, performances, lectures, film screenings and other time-based experiences to deliberate on concepts of hospitality and the triggers of hostility in hospitality. Much is happening today that calls for a reflection on hospitality in Germany, in Europe, and in the world at large. While departing from the national context of Germany, and taking Derrida's notion of "hostipitality"—that is the presence of hostility in all hospitality and hosting—as a point of commencement, the project is not limited in geography, history, philosophy nor culture to these origins, but rather addresses concepts of hospitality in a global context. By inviting, and being host to, artists, curators, musicians and other thinkers to reflect on the various thought and lived concepts of hospitality, the project creates a space for exchange, mutual respect and learning to pose questions that might instigate further thoughts. In an age of flourishing resentments and antipathy towards all that seems conceptually or physically "strange"/ a "stranger," in a time when the historical violence of the guest (as a colonizer) over the host is reiterated and fortified, and in an era that increasingly turns hospitality into a neoliberal commodity, it becomes urgent to reconsider hospitality's gradients of power.
WHOSE LAND HAVE I LIT ON NOW? is conceived across interrelated "spaces of contemplation" which will be activated and animated through an exhibition and a weekend of invocations including performances, concerts, lectures and talks: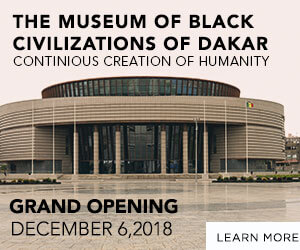 I GUEST, I HOST. WHO IS THE GHOST? explores power gradients between host, guest and becoming ghost—the zombifying transformation process between guest and host, as well as the violences implicated in these transitions through looking at settler colonialist projects and their perverting of who is "guest" and who is "host."
FORGING A BRIDGE: FROM "WIR SCHAFFEN DAS" TO "DAS BOOT IST VOLL" probes the gradual shift of hospitality towards hostility. Unpacking the breakdown of the German "Willkommenskultur" after the arrival of mostly Syrian migrants in Germany in the summer of 2015, we observe how the summer of grace became the autumn of rage and the winter of nightmares, as the initial goodwill turned into the resurgence of the extreme right in Germany.
CARESSING THE PHANTOM LIMB: "HEIMAT" – PROGRESSION, REGRESSION, STAGNATION? looks at the power of the notion of Heimat that has come to characterize privileges and the common denominators of those who are viewed by the majority as eligible to partake in the privileges. "Heimat" could be the sum of our singular beings, cultures, religions and philosophies. "Heimat" could be inclusive and unifying—sensitive to the historical, political and economical realities that have made people move forcefully or willingly. Isn't the current state of Heimat rather regressive and a mere caressing of a phantom limb?
RIDING THE TIDE: ON HOSTIPICAPITALISM revisits the notion of hospitality in neoliberal capitalism, which has successfully transformed hospitality from virtue into ubiquitous commodity.
Throughout this project we look from the micro-level to broader entanglements—from SAVVY Contemporary's home, role and presence in its space in Wedding as host to artists and other collaborators, as well as guest within the context of our neighborhood, to the possibilities of moments of unconditional hospitality and the nation state's strategies of hostility towards its weakest citizens and the newly arrived. Our examination of these concepts encompasses narratives emerging from the legacies of, and resistance to, settler imaginaries and Or Gallery's presence on First Nations territories in North America.
WHOSE LAND HAVE I LIT ON NOW? is a project within the framework of 4Cs: From Conflict to Conviviality through Creativity and Culture, a collaborative project that investigates conflict and models for intercultural dialogue co-funded by the Creative Europe programme of the European Union. In collaboration with Or Gallery, Vancouver.
Artistic Director: Bonaventure Soh Bejeng Ndikung
Curators: Elena Agudio and Denise Ryner
Curatorial assistance: Raisa Galofre
Project management: Lema Sikod
Project assistance: Cornelia Knoll, António Mendes, Lili Somogyi
Communication: Anna Jäger and Marleen Boschen
Graphic design: Elsa Westreicher
Publication: SAVVY Publishing and Archive Books, edited by Bonaventure Soh Bejeng Ndikung, Elena Agudio and Federica Bueti

WHOSE LAND HAVE I LIT ON NOW?
Contemplations on the Notions of Hostipitality
May 18–June 24, 2018
Opening: May 18, 7pm
Invocations: June 8–10
SAVVY Contemporary
Plantagenstraße 31
13347 Berlin
Hours: Thursday–Sunday 2–7pm