Above: James Balo, 12 Heads, mixed media and paint 2017.
The National YoungArts Foundation (YoungArts) was established by Lin and Ted Arison to identify and nurture the most accomplished young artists in the visual, literary, design and performing arts, and to assist them at a critical juncture in their educational and professional development.
YoungArts has several award programs for artists ages 15-18 or in grads 10-12 from across the US. During recently completed YoungArts Week 2018 they announced its 2018 winners—757 of the nation's most promising young artists in the visual, literary, design and performing arts." Among them was Miami's James Balo, who is also a student at Design and Architecture Senior High School (DASH) in Miami, Florida.
James Balo started out as a spoken word artist. Although he enjoys giving voice through his "stories" his difficulty was in translating the ways he tells stories via spoken word into a two-dimensional art form and to more interdisciplinary practice. He worked on this while studying at DASH (Miami). His concentration at DASH is in Film and Entertainment Technology.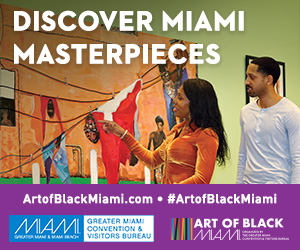 After a summer program at SAIC, he was motivated to create a project that focused on "the relationships he takes part in." It was mainly photography and film performance.
Balo expressed some disappointment in DASH as a learning environment for himself. He has found that YoungArts culture of sharing and nurturing, a place that has allowed him to express fully, expose, and explore his creativity. It was with YoungArts that he opened himself and tried to come to terms with his emotional and psychical being.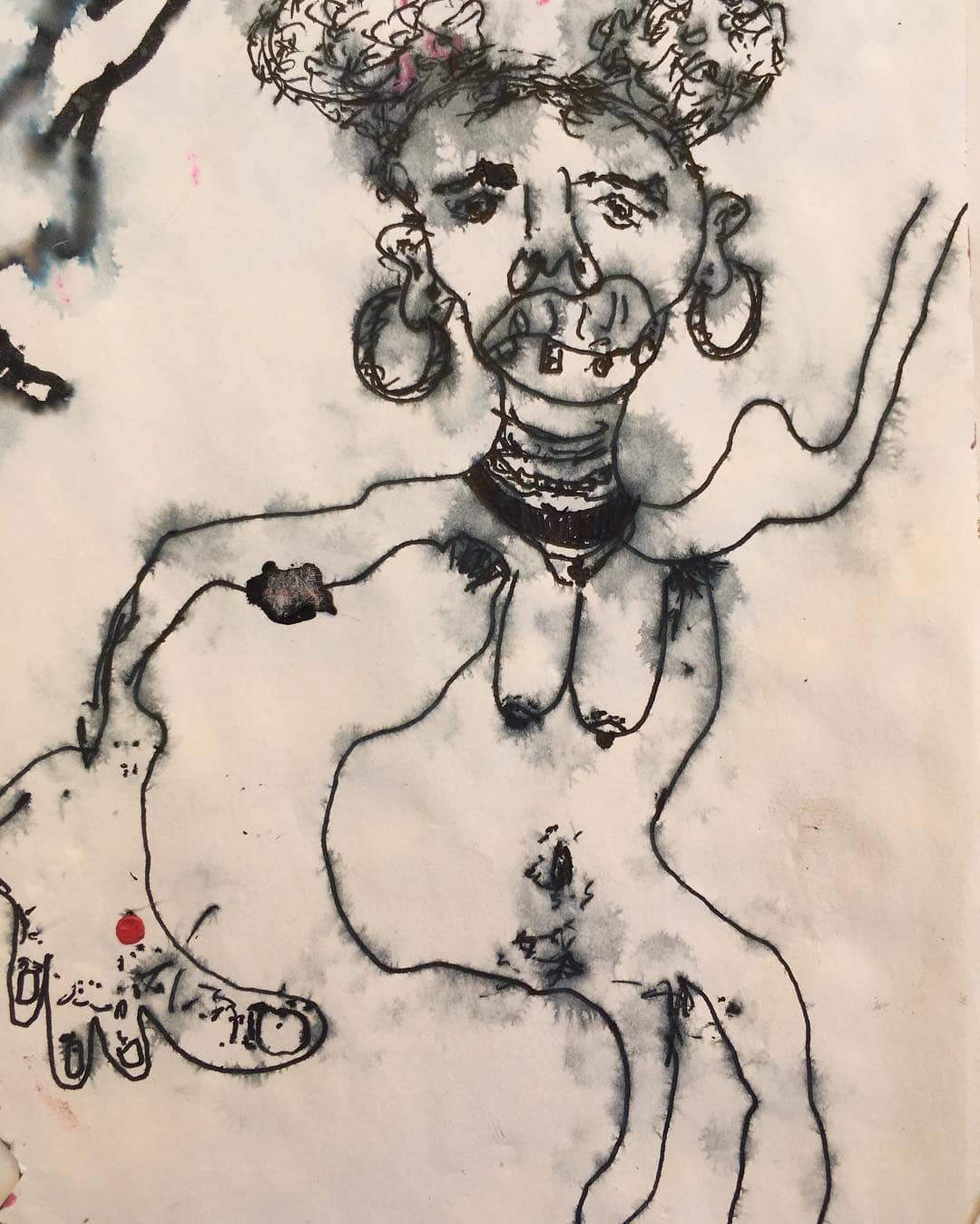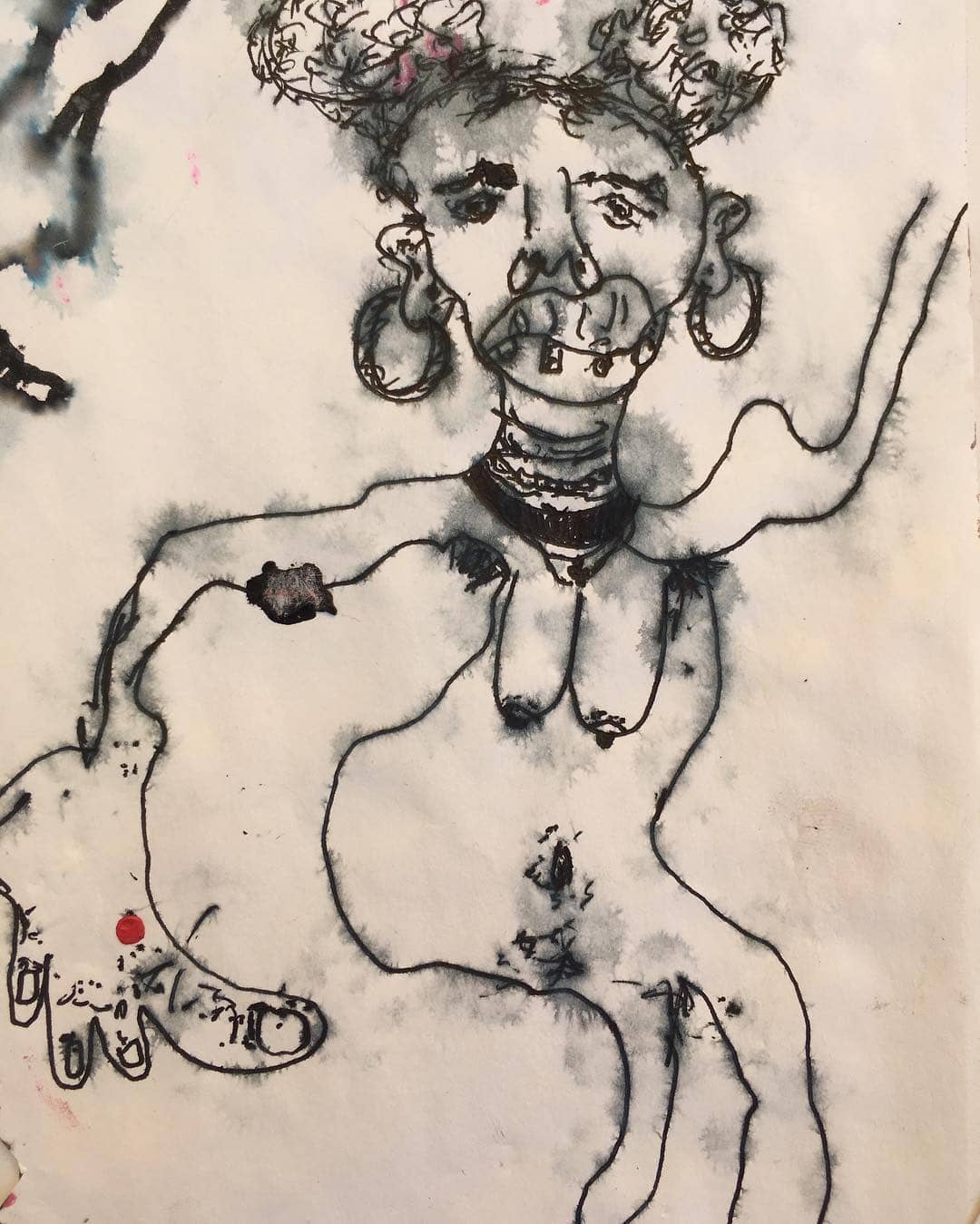 Above: James Balo, Do You Remeber. Mixed media, 2017.
In a conventional family household environment where one expects a certain kind of innocence to be experienced, his film, "Dear Momma," portrays a woman expressing indifference verging on neglect. That Balo has captured it so well might also speak to his intimate knowledge of it.
It is noted in poorer communities; people live closer in proximity, live in less noise dampening, architectural structures, and participants engage more outside and on the streets where one is likely confronted with familial situations of all kinds where privacy can be limited. The nuanced psychological, situational scenes in his film have a hauntingly real aura about them, so much so that a deep emotional chord was struck while viewing the movie. The critique of his film is much larger than the film's actors or words and brought to mind some personal and confessional words spoken between myself and his parents.
Balo has a difficult relationship with his mother, and he explores a bit of this in a short film. He talked about using his mother's live audio in the movie; she said things that made him and his sisters feel, in his words, "worthless." His mother's "raw" audio capture of a moment, one of several, was used for his film to lend a visceral quality that is hard to ignore. It is not only raw but intense as well. He desired to create something raw yet truthful and authentic while being vulnerable and in the end, introspective.
Balo's art practice is still working itself through, and with the guidance of YoungArts and its support system, he can creatively find his footing and creative voice.
Balo's two-dimensional work that was featured in the YoungArts Week catalog, "12 Heads," was an example of his combining media with a collaged painting that incorporated QR codes to be scanned. Upon scanning the codes, one is taken to his text-based audio work. His drawing/ painting has a quality that someone like Jean Dubuffet might embrace eschewing traditional Euro- American standards of artistic beauty in favor of something more authentic and humanistically approachable. Balo himself mentioned his desire for the revelation of his authentic artistic self to emerge.