---
Harlem Stage is back with another amazing season featuring a range of Music, Film, Spoken Word, Dance and the return of their successful Dinner/Discussion series, WaterWorks at 10: Visionary Artists and Transformative Art. Harlem Stage will launch the Fall 2017 season with their first ever Open House.
Highlights Include:
● OPEN HO– USE: Tour the Gatehouse and learn about its historical restoration from a facility that distributed clean water to New York City, into a state-of-the-art flexible performing arts center. Meet some of the artists and dance to the soulful sounds of Sundae Sermon's DJ Stormin Norman (September 16).
· MUSIC: Harlem Stage in collaboration with Manhattan School of Music presents Monkmania, A Centennial Tribute to Thelonius Monk featuring special guest soloist Regina Carter, Violin; John Beasley, Guest Conductor and Arranger; and The MSM Monk'estra Ensemble (December 1); A free Carnegie Neighborhood Concert with Jazzmeia Horn (December 7); Christian Scott aTunde Adjuah continues his Stretch Music Residency with two nights of concerts showcasing a range of cultural influences from his native New Orleans to West Africa and the Caribbean (December 14 & 15).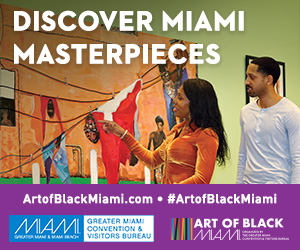 ● FILM: Dreamstates, written by Rwandan-born Anisia Uzeyman in her directorial debut, paints an underground portrait of a sultry, sensual, and quixotic America through the fleeting romance of two artistic lovers. The film stars acclaimed poet and actor Saul Williams who will perform a post screening DJ and poetry set (October 6); Some Girls, directed by Raquel Cepeda and produced by Henry Chalfant, focuses on a group of troubled Latina teens from a Bronx-based suicide prevention program who are transformed by an exploration of their roots via the use of ancestral DNA testing, followed by a trip to the seat of the Americas (November 29).
· DANCE: Declassified Memory Fragment is a dance theater work, created by Olivier Tarpaga and Esther Baker, with a live band inspired by the ideas and themes of memory, history, politics and cultural realities affecting the continent of Africa (October 4); World renowned Misty Copeland will lead a ballet class for select students, followed by a discussion with the legendary Carmen de Lavallade (November 6).
· SPOKEN WORD: Native Tongue: A Story Slam, created by award winning storyteller Aman Ali, will investigate the theme of 'Home' through the viewpoint of multigenerational artists, thinkers, and disrupters. Native Tongue Story Slam showcases and celebrates the lives of marginalized voices around the corner and around the globe (October 12).
· DINNER/DISCUSSION: WaterWorks at 10: Visionary Artists and Transformative Art is a discussion series that is dedicated to reflecting on the visionary artists and transformative art that has been created in the Harlem Stage Gatehouse (November 13).
Monique Martin, New Director of Programming said, "Harlem Stage is a beacon of innovation dedicated to identifying, incubating and supporting visionary artists of color. This bold mission is vital, now more than ever, as communities across New York City, the nation and the world wrestle with questions of identity, equity and belonging. Fostering culturally diverse art and ideas anchored in the rich legacy of Harlem and reflective of the diaspora is the genesis of my programmatic vision. This season Harlem Stage will continue to be a 'Sanctuary Space' for dialogue, bridge building and transcendent theater, music, dance and film. Artists from down the block, around the way and across the globe will present bespoke programs to ignite our imaginations, pose disrupting questions and ground us in our collective commitment to a world that honors everyone. It is my honor to join this brilliant institution whose history of amplifying and propelling voices, often on the margins, is extraordinary. We look forward to holding space with you and honoring our humanity."
Patricia Cruz, Executive Director, said, "Monique Martin joins the Harlem Stage team at a unique time. We've just completed 10 years of extraordinary programming of our WaterWorks series through which we commissioned new work by 50 visionary artists of color. The impact has been remarkable. The passionate curatorial practice of Brad Learmonth and later Simone Eccleston inspired artists and audiences alike. But as time and life demanded, they moved on to new challenges.
But what to do for our next act? Call it serendipity, call it fate or a blessing, the door opened and in walked Monique Martin who, after 10 years of fabulous programming at SummerStage, was also ready to move on and walked through that open door to join Harlem Stage as our new Director of Programming. Monique joins the dedicated and expert team of the board and staff at Harlem Stage to guide us in expanded vision – all the while staying true to mission. She knows the artists with whom we've worked and supported; her network of artists runs wide and deep. While she is respectful of the legacy programs that she is inheriting, she is connecting us to new artists – artists from Africa, Europe and of course right here in Harlem. We are proud to welcome Monique and in doing so eager to welcome you to our next Act in the life of Harlem Stage."
Tickets and reservations to Harlem Stage go on sale starting August 14 and can be purchased online at www.HarlemStage.org, or via phone at 212.281.9240 ext. 19. All performances take place at the Harlem Stage Gatehouse (150 Convent Avenue at West 135th Street, Manhattan).