The Music of Sister Rosetta Tharpe Hits the Stage July 26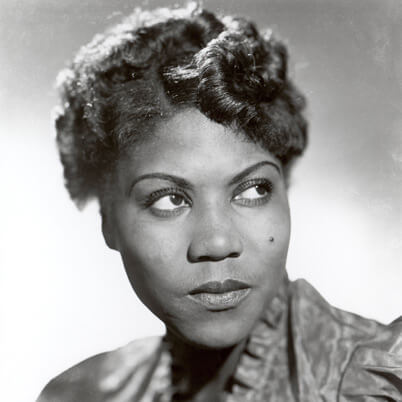 Pasadena Playhouse presents the new musical Shout Sister Shout!, featuring a book by Cheryl West and score based on the music of Sister Rosetta Tharpe. The production runs July 26-August 20.
The musical, based on the book by Gayle Ward explores the life of Tharpe, a trailblazer in the history of American music, influential on the likes of Elvis Presley, Aretha Franklin, and more. This production is directed by Randy Johnson and features Tracy Nicole Chapman as Sister Rosetta Tharpe, Logan Charles as Isaiah, Yvette Cason as Katie Bell/Mahalia Jackson, Michael A. Shepperd as Rev. Tharpe, Angela Teek as Marie. Below is music by Rosetta Tharpe, the woman credited with being the godmother of Rock and Roll.
Click here for reuse options!


Copyright 2017 Sugarcane Magazine ™| The Global African Stage