Above: Robert Battle to speak at the African Heritage Cultural Arts Center February 21 at 7 PM. Photo by Andrew Eccles.
It's Black History Month in the United States, and there are thousands of options. Exhibits, lectures, concerts and parades are in abundance across the country. Here are our four global choices to get you culture fix for February.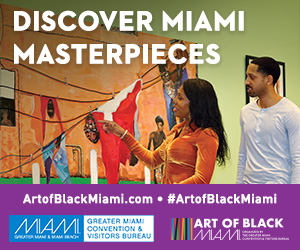 Miami: An evening with Robert Battle: Artistic Director of the Alvin Ailey American Dance Theatre and Miami native started his training at the African Heritage Cultural Arts Center. Sugarcane Magazine in collaboration with the African Heritage Cultural Arts Center is honored to spend an evening with the dancer and choreographer on discussing his career. At the end of the night, Mr. Battle will sign the book about his childhood My Story, My Dance: Robert Battles's Journey to Alvin Ailey for young people ages zero to eleven. Learn more bout the event here.
Paris: La Galerie Africaine presents Tempo, an exhibit featuring artists of the African diaspora such Sugarcane favorites Wole Langunju and Camara Gueye, Y.Toure, Pierre Sgamma, Seyini Awa Camara, Julien Sinzogan, Do Mesrine, Jerome Festy, Goncalo Mabunda. February 19th, experience the art and a performance by Edilson Roque.CLOÎTRE DES .BILLETTES 24 rue des Archives 75004 Paris M° Hôtel de Ville, Bus 75


New York: Black Lives Matter Teach in at Pratt Institute intersects activism, creativity, and intellectualism. This year, #ShutEmDown Pratt '17 free curated workshops and creatives from all over the nation. With breakout sessions on hip hop activism, self-care and an exhibit called Niggas Die Every Day…An Exhibit by Falu & Kevin Sanchez this weekend is a mixture of Black joy, creativity, and empowerment.  The teach-in runs February 23 through 25. Details and tickets can be found here
Trinidad and Tobago: It's time for a break! It is only February but this year has been eventful and frightening already! This year Carnival is February 27 and 28 and sunshine nd a fly costume is just what the doctor ordered. Technically, events have already started. However, if you have the money to buy a last-minute ticket, ignore the expense and dance away your troubles. Find events all over the country of Trinidad and Tobago here.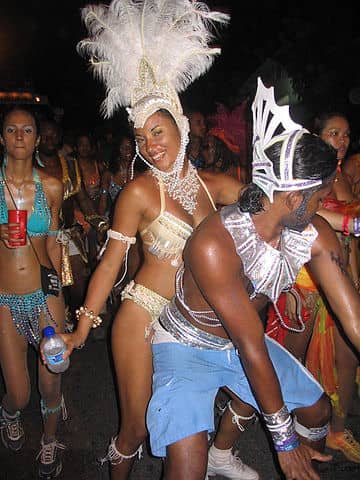 By Jean-Marc /Jo BeLo/Jhon-John from Caracas, Venezuela