The recent onslaught across the country of violence and brutality against Black people have left many African Americans feeling they are suffocating. Other people also feel battered by daily reports of intolerance and strife. In presenting Harrison David Rivers' play "Sweet," Dr. Barbara Ann Teer's National Black Theatre (NBT) invites all audiences to #TakeABreath, a rare reprieve from the headlines to explore a work of hope and promise. Featuring the talented Raelle Myrick-Hodges in her New York City directorial debut, the production has its first preview on Wednesday, October 19, and opens Saturday, October 22, running through Sunday, November 20. NBT's entire 48th season explores the theme "In Pursuit of Black Joy."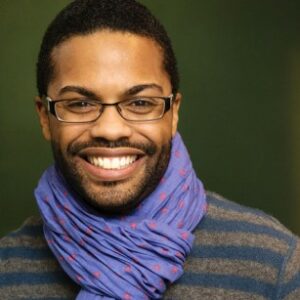 Harrison David Rivers
"News of racism and police misconduct have made many African Americans desperate to take a breather from shouldering life's burdens. And rising polarization has taken its toll on Americans of all stripes," said NBT CEO Sade Lythcott. "'Sweet' creates a world away from it all for Blacks to engage in the revolutionary act of considering their own happiness and that of their people, and a moment for all audience members to lose themselves in a story of love and hope."
"Sweet" shines the light on a lesser-known part of the Black experience: middle-class African-American Midwesterners from a small town in Kansas during the late '60s. Retha and Nina Baker (Maechi Aharanwa and Renika Williams) have always been close—folding laundry, chasing fireflies and enduring the summer heat together. But when their mother dies unexpectedly and their neighbor, George (Tré Davis), returns home from college, the sisters' relationship begins to fray and long-held desires threaten to tear them apart. "Sweet" is a coming-of-age story about the sacrifices we all make to hold on to the people we love.
Scenic design is by Matt McAdon, lighting design by Xavier Pierce, sound design by Justin Hicks, costume design by Ari Fulton and stage management by Belynda Hardin.
Theatergoers can take a journey "In Pursuit of Black Joy" with a Season Pass, offering excellent discounts. A VIP Season Pass ($149) includes two tickets to every NBT production this year ("Sweet," "Manhood," "Blood" and the spring world premiere production (TBA), two tickets to every Keep Soul Alive Monday Reading Series showcase and access to other events throughout the season. A Regular Season Pass ($99) includes one ticket to every NBT production this year (excluding any Opening Night show), one ticket to every Keep Soul Alive Monday Reading Series and access to other events throughout the season.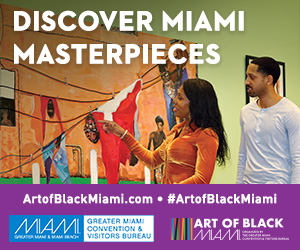 Tickets for "Sweet" are also now on sale. Previews run at 7:30 p.m. on Wednesday, October 19, through Friday, October 21, with the ticket price at $20. The production officially opens on October 22 with an Opening Night Gala that includes a 7 p.m. show followed by a reception. Performances will run from Sunday, October 23, to Sunday, November 20, on Thursdays, Fridays, Saturdays and Mondays at 7:30 p.m., with Saturday matinees at 2:00 p.m.; Sunday performances will be at 4:00 p.m. Tickets are $35 general admission with the following exceptions: All seats during the final week are $40 and an Opening Night Gala ticket (Saturday, October 22) is $50. A discounted ticket price of $25 is available for groups of 10 or more, senior citizens, students, active military members and veterans. Tickets can be purchased online at www.nationalblacktheatre.org, by calling NBT directly at (212) 722-3800 or at NBT's box office, open from 1 p.m. to 6 p.m., Tuesday through Sunday. National Black Theatre is located at 2031 Fifth Avenue between 125th and 126th Streets in Harlem. (Take the 2, 3, 4, 5 or 6 subway to 125th Street.)
Audience members are invited to share their experiences with "Sweet" with the hashtag #TakeABreath. Follow NBT on Facebook www.facebook.com/NationalBlackTheatre and Twitter/Instagram @NatBlackTheatre.