Art Basel, one of the art worlds most important festivals runs June 16 through June 19 in Basel, Switzerland. As a part of the program, Art Basel offers salon's that give visitors the opportunity to learn form great minds, artists and tastemakers. This year, Art Basel features conversations with several leading speakers of African heritage:
Thursday, June 16, 2016 |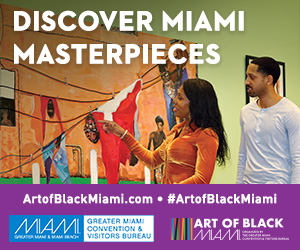 2pm to 3pm | Discussion | Uncertainty: Curating and the Global Present
Jochen Volz, Curator, 32nd Bienal de São Paulo, São Paulo, in conversation with Vivian Ziherl, Founder, Frontier Imaginaries and Guest Curator of the 8th Jerusalem Show, Amsterdam; Grada Kilomba, Writer and interdisciplinary Artist, Berlin
5pm to 6pm | Parcours Talk | Race and Justice
Sam Durant, Artist, Los Angeles; Tracey Rose, Artist, Durban, South Africa
Moderator: Sabine Breitwieser, Director, Museum der Moderne Salzburg
Friday, June 17, 2006|
2pm to 3pm | Unlimited Talk | Creating Art in Community
Alison Knowles, Artist, New York; Tim Rollins, Artist, New York; Davide Balula, Artist, Paris; Angel Abreu, Artist, Curator and member of K.O.S., New York; Rick Savinon, Artist and member of K.O.S., New York
Moderator: Gianni Jetzer, Curator of Art Basel's Unlimited sector and Curator-at-Large, Hirshhorn Museum and Sculpture Garden, Washington, DC
Sunday, June 19, 2016
1pm to 2pm | Discussion | Video Collection Evolution
Haro Cumbusyan, Director, collectorspace, Zürich; Basim Magdy, Artist, Basel/Cairo;
Marek Claassen, Director, ArtFacts, London/Berlin
Moderator: Carlos Durán, Founding co-director, LOOP, Barcelona
4pm to 5pm | Discussion | African Art in Contemporary Collections
Joost Bosland, Director, Stevenson Gallery, Cape Town; Mercedes Vilardell, Collector, London; Robin Rhode, Artist, Berlin
Moderator: Andile Magengelele, Independent Curator, Johannesburg
Visit artbasel.com for passes.