The weather in the Northern Hemisphere provides the perfect backdrop for spending a few hours with a good story. And, since it has been some time that I have devoted this space to literature , I want to provide a few recommendations for your bookshelf. My background is in theatre, so I am adding some scripts to this mix as well as poetry. Visit our Facebook page to leave your thoughts and your literary recommendations .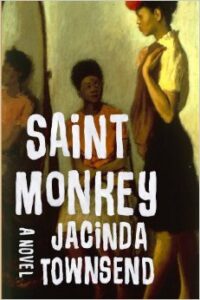 Saint Monkey: A Novel
by Jacinda Townsend:Fourteen-year-old Audrey Martin, with her Poindexter glasses and her head humming the 3/4 meter of gospel music, knows she'll never get out of Kentucky—but when her fingers touch the piano keys, the whole church trembles. Her best friend, Caroline, daydreams about Hollywood stardom, but both girls feel destined to languish in a slow-moving stopover town in Montgomery CountyJacinda Townsend's remarkable first novel is a coming-of-age story made at once gripping and poignant by the wild energy of the Jazz Era and the stark realities of segregation. Marrying musical prose with lyric vernacular, Saint Monkey delivers a stirring portrait of American storytelling and marks the appearance of an auspicious new voice in literary fiction.
'Til the Well Runs Dry: A Novel
by Lauren Francis-Sharma: Lauren Francis-Sharma's 'Til the Well Runs Dry opens in a seaside village in the north of Trinidad where young Marcia Garcia, a gifted and smart-mouthed 16-year-old seamstress, lives alone, raising two small boys and guarding a family secret. When she meets Farouk Karam, an ambitious young policeman (so taken with Marcia that he elicits the help of a tea-brewing obeah woman to guarantee her ardor), the risks and rewards in Marcia's life amplify forever'Til the Well Runs Dry tells the twinned stories of a spirited woman's love for one man and her bottomless devotion to her children. For readers who cherish the previously untold stories of women's lives, here is a story of grit and imperfection and love that has not been told before.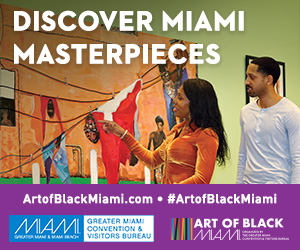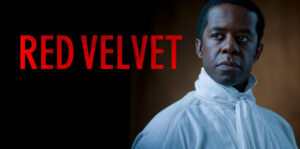 Red Velvet
by Lolita Chakrabarti:Red Velvet is about the nineteenth century black American actor Ira Aldridge. In a theatre dressing room in Poland, an elderly and sick Aldridge prepares to play King Lear. The intrusion of a young female journalist forces him to look back on the defining moment of his illustrious career. Thirty years previously, Edmund Kean, one of the greatest actors of his generation, collapses on the Theatre Royal stage in London, and Pierre Laporte, theatre manager and friend, asks Aldridge to replace him as Othello. At the same time Parliament is preparing to vote in favour of abolishing slavery in all British colonies. Opinions are fiercely divided. Aldridge performs successfully at the Theatre Royal but the reactions of the cast and critics are complex and divisive. He is not allowed to fulfil his engagement and the betrayal of a dear friend changes the course of his life. Red Velvet examines the world of the theatre, where comedy and tragedy are synonymous. The play discusses friendship, betrayal, the art of acting and prejudice.
The Collected Poems of Langston Hughes (Vintage Classics)
by langston Hughes :Spanning five decades and comprising 868 poems (nearly 300 of which have never before appeared in book form), this magnificent volume is the definitive sampling of a writer who has been called the poet laureate of African America–and perhaps our greatest popular poet since Walt Whitman. Here, for the first time, are all the poems that Langston Hughes published during his lifetime, arranged in the general order in which he wrote them and annotated by Arnold Rampersad and David Roessel.
The Brother/Sister Plays
by Tarell Alvin McCray: This is the first collection by Tarell Alvin McCraney, a major new playwright of the American theater. Lyrical and mythic, provocative and contemporary, McCraney's dramas of kinship, love, and heartache are set in the bayou of Louisiana and loosely draw on West African myths. In the Red and Brown Water charts the story of Oya, a fast and beautiful track star who must make difficult choices on her journey to womanhood. The Brothers Size dramatizes the struggle between brothers who have taken different paths: Ogun, single-mindedly running his auto shop, and Oshoosi, recently returned from prison and fallen back with trouble. Marcus; or the Secret of Sweet explores a young man's relationship with his history and friends as he discovers his sexuality and true self against the backdrop of an impending storm.