That Stella Jean Collection Tho' and What's Going on in Houston
Stella  Jean may be the reason so many women flock to buy modern style Ankara clothing. Her clothes are all over Pinterest, Bad Gal RiRi rocked her clothing at the White House to see President Obama and we drool  over every image from her glorious fashion shows. Well, if you can't make it to Milan to sit in the front row of Stella Jean's  Menswear  presentation , you now have another option: the show will be live cast on January 20 at 1:30 PM CET ( that's Central European Time find out what that translates to in your timezone here) .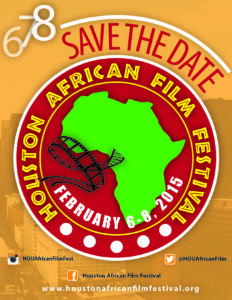 The Houston Museum of African-American Art and the Silicon Valley African Film Festival (SVAFF) have partnered to bring Houston a weekend film festival that promotes the understanding and appreciation of Africa and Africans through moving images. The weekend showcase of films from various African countries will take audiences of all ages across the continent, presenting a mix of feature films, shorts, documentaries and animations from Africa's seasoned and emerging first-voice filmmakers . Purchase your tickets to attend the film festival here.