Design Indaba, South Africa's acclaimed design festival is back for 2015. This year, Cape Town is on the map for design, film , music and education. Started in 1995, Design Indaba has grown from an even to a multi media platform . Here is the line up for this year:
2015 DESIGN INDABA FILMFEST: Design Indaba Festival 2015 opens with its annual 10-day celebration of creativity in film at The Labia, Cape Town's oldest independent cinema, from 20 February to 1 March.
As always, the film festival promises to bring to Cape Town a highly curated selection of feature films and documentaries on creativity and design, many of which are premieres on the African continent.
2015 DESIGN INDABA CONFERENCE AND SIMULCAST: The annual Design Indaba Simulcast shares the Design Indaba Conference experience with a broader audience countrywide, and at a lower price point. It's part of Design Indaba's mission to make creative education and inspiration more accessible, in the hopes of creating a better world through creativity.2015 sees the conference broadcast via live simulcast to a second venue in Cape Town, as well as Johannesburg, Durban, PE and Potchefstroom.
2015 DESIGN INDABA EDUCATORS: The 2013 Educators Indaba is being led by Neville Brody (professor and Dean of the School of Communication at the Royal College of Art in London). Brody will be presenting along with Lawrence Zeegen, Dean of Design at London College of Communication, University of the Arts London.
The topic of discussion is "Creative Education in Developing Communities". After each speaker presents, there will be a round-table discussion, with the intended outcome of coming up with a new strategy for creative education in developing communities.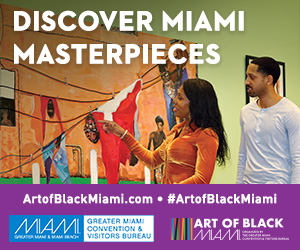 2015 DESIGN INDABA MUSIC CIRCUIT: Join Design Indaba's annual music extravaganza as we set the city of Cape Town alight with the sounds and rhythms of Africa.It's about new sounds and old, harnessing a collaborative spirit, giving a platform to fresh local talent and, of course, ending each night of the festival with a party to remember.For three days, Design Indabar showcases an array of African music at the Delegate Clubhouse across the road from the CTICC after the conference. On Thursday 26 February, Design Indaba's main music event takes place at Side Show, presenting a sonic explosion of African talent. Due to high demand and the stellar lineup tickets for the public will only be available at the door.
2015 DESIGN INDABA EXPO:The annual Design Indaba Expo is South Africa's premier showcase of high-end African design, exhibiting the homegrown wares of all the creative sectors under one roof.The expo is set to host a buyers' day (26 February) prior to opening day. Buyers will be afforded the opportunity to browse what's on offer and interact with the exhibitors at a relaxed pace. Register for Design Indaba here.