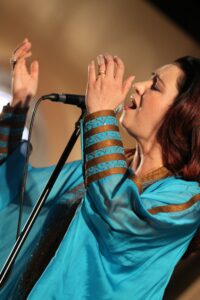 New York, New York, April 2, 2013—The French Institute Alliance Française (FIAF), New York's premier French cultural center, today announces the full program for the fifth edition of its World Nomads Festival, which returns this May to explore the rich arts and culture of Tunisia just two years after the Arab Spring. Conceived as a forum for dialogue between cultures, World Nomads is FIAF's biennial celebration of 21st-century transculturalism in the Francophone world. Tickets will go on sale in early April.
Geographically situated at the epicenter of the European, Maghreb, and African worlds, Tunisia has served as an essential point of passage for people and ideas since ancient times. Today, following the events of January 2011, a groundswell of artistic innovation and experimentation permeates the country, anchoring it as a hub for intellectual and artistic dialogue reaching far beyond the Mediterranean region.
In the protests leading to the overthrow of President Ben Ali, Tunisian artists took to the streets by the thousands. Today, artists continue to play an essential role in defending freedom of expression in the nascent democracy. World Nomads Tunisia brings some of the most influential contemporary artistic figures active in Tunisia today to New York, including dynamic female leaders who are re-energizing Tunisia. Co-presented with leading Tunisian and U.S. cultural institutions, the festival is dedicated to advancing critical thinking about this vibrant country as it carves out a new identity post-revolution.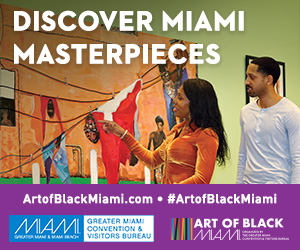 "In this critical period of transition for Tunisia, FIAF proudly supports and celebrates the phenomenal artistic creativity that has emerged on the heels of the Arab Spring," said Marie-Monique Steckel, President of FIAF. "We're thrilled to present this extraordinary opportunity for leading Tunisian artists to visit New York, and for New Yorkers to discover the richness and diversity of Tunisian culture through an exciting array of cultural events."
World Nomads Tunisia opens with a special concert featuring Sonia M'Barek, a leading voice in the Arab world. Renowned for her exquisite renderings of maluf (Tunisian court music traditionally performed by men), she will be joined by the Al-Bustan Seeds of Culture ensemble for an evening of mellifluous music inspired by the Arab-Andalusian repertoire and the Mediterranean.
One of Tunisia's most exciting and eclectic musical talents, singer Ghalia Benali has become renowned across the Middle East for her fluid voice and hypnotic compositions fusing Arabic folk and jazz traditions, contemporary chillout, and Indian classical music. Following her performance, the evening continues at CATCH's rooftop bar where DJs Zinga, Raouf, and Ogra of the Tunis-based electronic music collective Waveform will keep the dance floor grooving to their free-flowing synthetic beats with a Tunisian twist.
Banned from the Tunisian airwaves, singer-songwriter Emel Mathlouthi's protest songs became viral sensations, whose fiery lyrics were adapted as anthems for the Tunisian revolution. In a rare concert at FIAF, Mathlouthi will perform songs from her latest album Kelmti Horra (My Word is Free).
Performing alongside his Tunisian-born father, Tsvi Bokaer, internationally renowned dancer and choreographer Jonah Bokaer presents the U.S. premiere of The Ullysses Syndrome, a powerful meditation on the legacy of his ancestors in Tunisia, and on the psychic and emotional effects of immigration and displacement.
In his moving solo piece Sous leurs pieds, le paradis, also a U.S. premiere, Tunisian dancer Radhouane El Meddeb challenges traditional gender roles in the Maghreb, paying tribute to the "heroines, mothers, and sisters" in his life as he explores his own sensual side. And in Laaroussa, choreographers and siblings Selma and Sofiane Ouissi create a dance inspired by the time-honored rhythms and gestures of traditional women potters in rural Tunisia, captured in an immersive video installation that is at once abstract and sensual.
World Nomads invites New Yorkers to meet some of Tunisia and North Africa's most dynamic women leaders in a series of engaging talks on the country's artistic, social, and political transformation since the events of January 2011. Speakers will include Yamina Benguigui, French Minister of Francophonie; Amna Guellali, Director of Human Rights Watch Tunisia; model and blogger Kenza Fourati; Lina Lazaar Jameel, International Art Specialist at Sotheby's; Tunisian contemporary arts specialist Leila Souissi; Dora Bouchoucha, film producer and founder of Nomadis Images; writer Hélé Béji; and El Iza Mohamedou, Chief Political Analyst at the African Development Bank.
Recreating a traditional Tunisian craft market, or Souk, FIAF brings the sights, sounds, and sensations of the Arab world's legendary bazaars to Manhattan's Upper East Side. Guests can sample delicate pastries and mint tea and browse handmade crafts reflecting Tunisia's rich traditions.
In The After Revolution, curated by Leila Souissi, FIAF presents a trio of unprecedented exhibitions and events exploring the extraordinary role that visual artists have played, both in documenting the events of the Arab Spring and in galvanizing public discourse as the country emerges from the shadow of dictatorship. In Lower Manhattan at contemporary art space White Box, World Nomads Tunisia presents the work of Héla Ammar, Amine Boussoffara, Wassim Ghozlani, Amine Landoulsi, Zied Ben Romdhane, Rim Temimi, and Patricia Triki, seven Tunisian photographers who captured the tumultuous events of the country's revolution. At FIAF's Gallery, five leading contemporary Tunisian artists, Héla Ammar, Amel Ben Attia, Nicène Kossentini, Mouna Jemal Siala, and Mohamed Ben Slama present paintings, photographs, and video work addressing important social and political issues and the challenges faced by women in Tunisia today.
Strictly forbidden under Ben Ali, graffiti art has emerged as a powerful form of free expression in Tunisia post-revolution. World Nomads has invited Tunisian graffiti writers eL Seed and Jaye to create original works in venues throughout New York City, including at the New Museum's IDEAS CITY festival, and the international "graffiti mecca" 5Pointz in Queens.
In a special CinémaTuesdays series, FIAF presents Tunisia in Film, curated by renowned Tunisian film producer Dora Bouchoucha. Featuring a selection of remarkable films by Moufida Tlati, Raja Amari, and other celebrated Tunisian directors, the series explores the place of women in Tunisian society, both before and after the events of January 2011.
World Nomads Tunisia is presented under the direction of:
Marie-Monique Steckel, President of FIAF; Lili Chopra, Artistic Director of FIAF; Antoine Guerrero, Director of Visual Arts at FIAF; Elizabeth Krief Manardo, Advisor and President of the World Nomads Tunisia Committee; Leila Souissi, Curator of Visual Arts; and Karim Maatoug, Programming Advisor. For more information on venues and times, visit http://www.fiaf.org/