Lagos Black Heritage Festival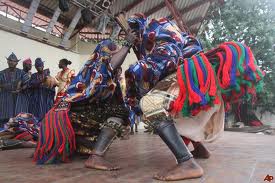 April 2 Through April 9 marks the first Lagos Black History Festival.In its effort to broaden and deepen the knowledge of Africa of herself, both historically and contemporaneously, always within the context of Recall and Celebration, the LAGOS BLACK HERITAGE FESTIVAL has embarked upon to no less a concept than the mapping out of the Black African Presence in the Mediterranean under the theme: BLACK MEDITERRANEAN. This will run in a series, year after year, radiating outwards from each selected Mediterranean country towards both the African continent and the Diaspora, and back into the Mediterranean cultural actualities. LBHF 2012 will launch the series with a cultural exploration of – The ITALIAN CONNECTION.
The choice of Italy as launch-pad for the series is informed by the fact that Nigerian connections with Italy are not only vibrant but increasingly topical, given issues such as Migration which has especial resonance, not only for former Italian colonies in the Horn of Africa but for the West African Coast – from the Cameroons to Senegal. The case of Nigeria is especially intriguing, since that country was never a colony of the Italians, yet wherever one traverses the country – or indeed another example, Ghana – the Italian presence is strongly felt – from cultural and performance forms to trading relations and technology. Visit http://lagosblackheritagefestival.com for details.