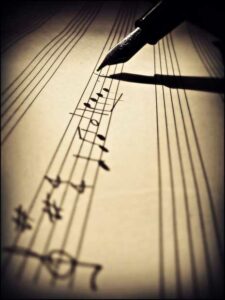 PARMA Recordings is pleased to announce the inaugural PARMA Student Composer Competition, the first in a series of annual competitions for student composers. Ten winners will be selected by an award-winning panel of three independent judges, and the winners' pieces will be published in the digitally-distributed 2012 PARMA Anthology Of Music: Student Edition. One Grand Prize Winner will be selected to have their piece professionally recorded and produced for release by PARMA. All recording, performer, production, and publicity costs will be completely subsidized, and the master will be released on a collection from PARMA to be distributed through industry leader Naxos.
Guidelines
• Composer must be enrolled in a composition program or studying privately with a professional composer
• Composer must be under the age of 30
• Piece must be written for up to five acoustic instruments
• Piece must be ten minutes or less in duration
Competition Timeline
• March 1, 2012
Submission period opens
• March 31, 2012
Submission period closes
• April 1–30, 2012
Judging period
• May 1, 2012
Winners announced
To Enter,fill out the submission form to submit your information and a PDF of your score, along with an MP3 or MIDI recording. Submission limit is one work per composer.