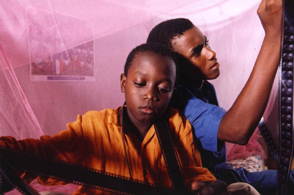 The city of Cordoba and Al Tarab, NGO behind the African Film Festival-FCAT, announce changes in both the host city and the dates. The festival was organized since 2004 during the spring in Tarifa, Spain, and will now take place every autumn in Córdoba, a UNESCO World Heritage Site with 2,000 years of history, cradle of civilizations and cultures.
"We are very excited about the new period ahead. It is both a challenge and a big opportunity. Cordoba's infrastructure, institutional and economic support will greatly help FCAT to fulfill its goals towards a better understanding of African realities through the works of African filmmakers" says Ms. Mane Cisneros, director of the festival. "Cordoba will also allow us to screen films from the Middle East for the first time".
9th FCAT Córdoba 2012:
9º FCAT Córdoba 2012: 13 – 21 October
More than 120 films will be screened
Middle East films: curated by Dubai International Film Festival
Co-production forum and script development workshop
Photo exhibitions and citizen participation workshops
Cordoba, at the heart of ancient Al-Andalus is linked via speed train to Madrid, a journey of just 90 minutes that will make the festival more accessible to public and media.
"We are very pleased to host such an event. FCAT has proved in its eight years in Tarifa the power of films to bring people together. Cordoba will show its hospitality to the world, a tradition that is part of our character probably since the times of the Caliphate" Says Mr. Juan Antonio Nieto Ballesteros, mayor of Cordoba.
"Our dream in 2004 was to let both the Spanish public and film industry know better one of the most fragile film sectors in the world. We continue to believe that African filmmakers are best positioned to portray the problems and hopes of the African continent's societies, to provide a dignified vision of the African men and women" continues Ms. Cisneros.
FCAT Cordoba main sponsors are AECID, Casa África, the city of Cordoba and Junta de Andalucía. For more information visit http://www.fcat.es :