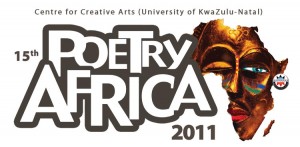 A select group of 20 participants from 12 different countries make up the exciting line-up of the 15th Poetry Africa international poetry festival. Hosted by the Centre for Creative Arts (University of KwaZulu-Natal) and made possible through core funding from the National Lottery Distribution Trust Fund and other valued partners, Poetry Africa runs in Durban from 17 to 21 October at the Elizabeth Sneddon Theatre, with the festival finale at BAT Centre on 22 October. Poetry Africa touring programmes will also feature in Malawi, Zimbabwe, Johannesburg and Cape Town between 8 and 15 October.
The impressive diversity of the programmes will appeal to all poetic palettes, and audiences can expect sharp social and political commentary, innovative, insightful and deeply personal approaches to poetry, streetwise and sassy performances, and a strong spike of contemporary rap and hip hop. With the COP 17 conference on climate change taking place in Durban in November the legendary teaser presentation of all the poets on opening night, 17 October, will focus on environmental and planetary challenges. Thereafter, the general Poetry Africa format is for five poets to perform each evening, with the exception of the festival finale at Bat Centre on closing night.
Tuesday 18 October features Dashen Naicker, Myesha Jenkins, Khadijatou, Raul Zurita and Shailja Patel. A visible presence on the Joburg scene for the past 15 years, activist, writer and performer Jenkins, was last seen on Durban stages in the Feelah Sistah Collective in 2005. Prior to her stage appearance, Jenkins will be launching her second collection of poetry, Flight of Dreams. UK-based Khadijatou is well-known through underground poetry and jazz scenes, for her voice and signature djembe drum. She is also the founding director and producer of Step Afrika! Bursting through the ranks in recent years is Durban-born poet Dashen Naicker, and winner of the Durban SlamJam at last year's Poetry Africa. One of Latin America's most powerful and controversial voices is Chilean poet Raúl Zurita, whose numerous awards include the Chilean National Prize for Literature and a Guggenheim Fellowship. Zurita's Dantean trilogy of books about the demise that followed the military overthrowing of democracy in Chile, was composed over a span of 15 years.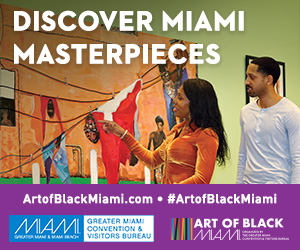 Festival book launches all take place at the Wellington Tavern Deck, Elizabeth Sneddon Theatre, from 18h45-19h15. Myesha Jenkins' Dream of Flight (Gecko Publishing)will be launched on Tuesday, 18 October, while No Serenity Here (World Knowledge Publishers) by Phillippa Yaa de Villiers, Isabel Ferrin-Aguirre and Xiao Kaiyu, will be launched on Wednesday, 19 October. Thursday, 20 October sees the launch of The Sol Plaatje European Union Poetry Anthology 2011 (Jacana Media), while Conduit by Sarah Frost (Modjaji Books) is to be launched on Friday, 21 October.
Music performances also include the eclectic Sazi Dlamini and Ndikho Xaba, and a rocking finale on closing night by Tidal Waves. The busy day programme includes seminars, workshops and activities at tertiary institutions and community centres, engagement with local poetry groups, a prison poetry programme, open mic opportunities and visits by the poets to thirty schools in Durban and surrounding areas to exchange poetry and ideas about poetry with young learners. The high-paced Durban SlamJam takes place at 16h45 at BAT Centre on Saturday 22 October, featuring Dikson, Mphutlane wa Bofelo, Phelalani Makhanya, Joshua Bennett and Sandile Dikeni.
Ticket prices at the Elizabeth Sneddon Theatre: R30 (R15 for students and pensioners). Book at Computicket (Tel: 083 915 8000 or www.computicket.com) or at the Elizabeth Sneddon Theatre from 18h30. Closing night at the BAT Centre: R50. There is no charge for workshops and seminars. No advance bookings for BAT Centre.
Poetry Africa on Tour
Poetry Africa performance showcases take place in Blantyre (8th October), Johannesburg (11th), Harare (13th), and Cape Town (15th) with seminars, workshops, talks, panel discussions and schools programmes in some of the centres.
The tour includes a number of participants who do not feature in the afore-mentioned Durban programme, such as Kwame Dawes, Chris Abani, Lebo Mashile and Chiwoniso.
Other participants on the tour include Didier Awadi (Senegal),TJ Dema (Botswana), Shailja Patel (Kenya), Jaap Blonk (Netherlands), Khadijatou (UK), Tibass Kangu (DRC). Gabeba Baderoon and Sandile Dikeni present in Cape Town; Myesha Jenkins and Oswald Mtshali in Johannesburg. Talented Malawian poets Babangoni Kubvala Chisale, Benedicto Wokomaatani Malunga and Qabaniso 'Q' participate in the Blantyre Showcase; Zimbabweans Dikson and Xapa will share their skills in Harare.
Click here for participant biographies