Marc Brandenburg: Version is the final iteration of OFF/SITE, a collaboration between The Studio Museum in Harlem and the Goethe-Institut New York. The exhibition will be on view at the Goethe-Institut Wyoming Building from May 6 to June 4, 2011. The gallery is open Tuesdays through Saturdays, 1-6pm.
Marc Brandenburg is a multimedia artist who was born and currently lives and works in Berlin. Interested in scenes of power and excess, the artist is known for his graphite-on-paper drawings that adopt the look of photographic negatives. Brandenburg makes and appropriates original and found photographs in his drawings to depict crowds at soccer games and political protests, as well as celebrities and consumer objects borrowed from the mass media.
The exhibition Marc Brandenburg: Version builds off of the artist's ongoing "Hirnsturm" series in a site-specific installation of screen printed images in an enclosed space illuminated by black light, as well as a sound installation in the storefront entrance. Referencing the aesthetics of cinema, music and dance club culture, Version emphasizes the tension between the precision of photo-realist figuration and the abstraction of images from their original context and form.
OFF/SITE is a collaboration between The Studio Museum in Harlem and the Goethe-Institut New York. Both institutions are committed to examining contemporary ideas from a culturally specific, global context—black culture and culture from Germany, respectively. OFF/SITE features two site-specific artist projects and a series of public programs at the Goethe-Institut Wyoming Building in the East Village. Here is a video of one of his past exhibits in Germany called Berserk :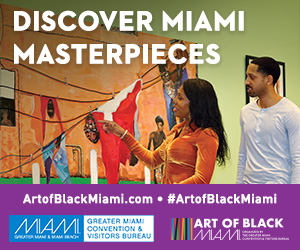 Marc Brandenburg – The graphite artist | Arts.21 by deutschewelle