Thie Week in Black Art and Culture is sponsored by The Children's Trust
The 81-year-old founder of the Museu Afro Brasil, Emanuel Arajo, passes away. Auction houses Christie's and the Galerie Myrtis announce they will sell Afrofuturist works. At the 74th Emmys, five out of seven non-white winners are Black. American jazz pianist Ramsey Lewis passes away at 87. The White Girl in Danger musical by Michael R. Jackson will have its world premiere in New York City. This Week in Black Art & Culture has the details. 
Afro Brasil Museum Curator Emanoel Araujo Dies at 81 
The curator of the Afro Brasil Museum, plastic artist and sculptor Emanoel Araujo, died on Wednesday at 81. Arajo was able to not only make it as an artist and the head of a museum despite the country's racism and homophobia but to flourish. Araujo was said to have "always been a patriot who raised and spread Brazil and the culture of our country," according to a statement shared by the museum.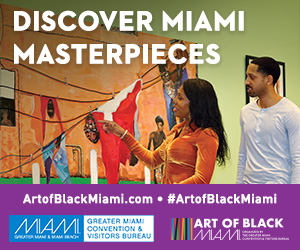 On Nov. 15, 1940, Araujo was born in Santo Amaro da Purification, Bahia. His first major solo show was conducted in 1959 in the United States. In the 1960s, he relocated to Salvador, where he studied engraving at the prestigious Universidade Federal do Bahia (UFBA). In 1966, he won the gold medal at the II Young National Engraving Expo held at the Museum of Contemporary Art in Sao Paulo, Brazil. In 1972, he won the gold medal at the Third Graphic Biennial held in Florence, Italy, and this was his first national honor. In 1995 and 1996, he participated as a special invitee in the Brazilian Ministry of Culture's Museums Committee and Federal Council for Cultural Policy. After establishing the Afro Brasil Museum in Sao Paulo in 2004, he served as its director and curator until 2014. He presented in over 150 group shows and 50 solo shows in galleries and museums around the United States and abroad. 
The show Africa Africans, for which Araujo was the curator, won the ABCA award for best exhibition of 2015 when he was in charge of the Afro Brasil Museum. His solo show, Francisco Brennand Lord of Várzea, Clay and Fire, was named the greatest exhibition in Brazil in 2017 by the Paulo Mendes de Almeida foundation. Before he died, Emanuel Arajo was working to bring a thematic exhibition about the bicentenary of Brazil's independence in November to the Afro Brasil Museum. 
Afro-Futurist Pieces To Be Featured at Christie's Auction
Christie's, the storied auction house, will offer pieces handpicked by the Black-owned Galerie Myrtis, as reported first by The New York Times. All of the artwork exhibited in Christie's "Post-War to Present" auction on Sept. 29 was handpicked by gallery owner Myrtis Bedolla. Included in this collection of works by six contemporary Black artists are those of Monica Ikegwu, who specializes in Black portraiture; Morel Doucet, a multidisciplinary artist located in Miami; and Larry Cook, a photographer based in Washington, D.C. 
"It is very impactful and part of what needs to happen across the board," Bedolla said. "It's important in achieving our blue-chip status, the visibility that it allows for us as it relates to equity and Black economic empowerment." 
Through a vision of the future that brings together people from the Afro-diaspora, artists will reframe the African American experience in a new historical and cultural framework. By exploring the historical, political, and sociological elements of the Black experience via the lenses of time, space, and existence, various media and technologies will contribute to the expansion of the concept of Black lives and the Black future. According to The Afro-Futurist Manifesto: Blackness Reimagined, Afrofuturism is a global movement where Black artists, musicians and authors reinvent Black culture in light of space-age technology. 
An expert from Christie's, Julian Ehrlich, who is in charge of coordinating the auction, said that this presents a unique chance to reevaluate and perhaps alter the company's traditional business model. We want more people to have their opinions heard in Christie's universe. Time, Space, Existence: Afro-Futurist Visions from Galerie Myrtis parallels the gallery's current show at the Venice Biennale, The Afro-Futurist Manifesto: Blackness Reimagined, which runs through Nov. 27. The announcement came after Skepta's successful guest curation of Sotheby's second annual edition of Contemporary Curated in London. It exemplifies a promising new trend in which auction houses work closely with artists of color. 
Jazz Master Ramsey Lewis Dies at 87
At his home in Chicago on Sept. 12, jazz pianist, three-time Grammy winner, and National Endowment for the Arts Jazz Master Ramsey Lewis died at 87. He was known for his ability to crossover from the jazz charts to the pop charts. 
In 1965, Lewis's song, The In Crowd became a breakthrough crossover hit. Dobie Gray's exquisitely funky Grammy winner Hang on Sloopy and his Wade in the Water were both chart-toppers in their own right. On May 27, 1935, Ramsey E. Lewis Jr. was born in Chicago. He started playing the piano at the age of four and went on to become the choir director at his church in the Cabrini Green public housing development. Ramsey joined the Clefs, a seven-piece college band that fused jazz and R&B, after saxophonist and pianist Wallace Burton invited him to play with the group as a freshman. The Clefs lost numerous members, including Burton, to the military draft shortly after the onset of the Korean War. The legendary Ramsey Lewis Trio was comprised of Lewis, bassist Eldee Young, and drummer Redd Holt, the three members who did not get recruited. 
Their first album, Ramsey Lewis and His Gentlemen of Jazz was released on the Chess label in 1956. Lewis has played in and recorded for a wide range of genres throughout his career. Throughout the 1970s, Lewis established himself as a fusion music star with widespread appeal by embracing R&B, electronic, and Latin music without forsaking mainstream jazz. 
Lewis won the Stellar Gospel Music Award for Best Gospel Instrumental Album for his 2005 album, With One Voice, which saw him returning to his gospel roots. He won the NAACP Image Award for Outstanding Jazz Artist and received five honorary doctorates. His personal artifacts and the original recording of The In Crowd are both on display at the Smithsonian Institution. To honor his contributions to jazz, the National Endowment for the Arts honored Lewis with the 2007 Jazz Master Award. 
Despite being in his 90s, Lewis maintained his rapport with today's youth. His wife, Jan, created the highly renowned, monthly Saturday Salon livestream series during the epidemic, which received much attention. These webcast performances served as the basis for his next album, The Beatles Songbook: The Saturday Salon Series, Volume One, which will be published on Nov. 11 by Steele Records. Ramsey also collaborated with Aaron Cohen in his last year of life to complete their biography, Gentleman of Jazz. The publication for the book by Blackstone Publishing is set for 2023. 
Black Talent Awarded at the 74th Emmy Awards
Sheryl Lee Ralph, Jerrod Carmichael, Quinta Brunson, Lizzo and Zendaya won at the 2022 Primetime Emmys. Three of the five awards were for comedy. Ralph, whose career spans over 40 years, won her first Emmy on Monday. She sang the opening verse of Dianne Reeves' Endangered Species as she accepted the award and then gave a speech that was perhaps the best of the evening. Ralph, 65, said, "To anyone who has ever, ever had a dream and thought your dream wasn't, wouldn't, couldn't come true … I am here to tell you that this is what believing looks like. This is what striving looks like. And don't you ever, ever give up on you." 
On Monday night, Carmichael won his first Emmy for his critically lauded HBO comedy special, Rothaniel. As he accepted the award for Outstanding Writing for a Variety Special, he said, "I made something that was of great personal consequence to me, and this definitely contributes to the meaning of it. I'm not a sore winner, but I'm going to go home because I can't top this right now." The comedian, according to Deadline, also inked an overall contract with HBO in the first half of this year. 
Brunson broke barriers by being the first African American woman to get a nomination for a comedic acting award at such an early age. She is also the second Black woman to win the Emmy for Best Writing in a Comedy Series, which has been awarded for 74 years. 
Zendaya, at age 26, became the youngest two-time Emmy winner in her category, the first Black woman to win the award twice, and the youngest person to win the same prize in 2020 for her portrayal in Euphoria. "My greatest wish for Euphoria was that it could help heal people, and I just want to say thank you to everyone who has shared their story with me," she said. "I want you to know that anyone who has loved a Rue or feels like they are Rue, I want you to know that I'm so grateful for your stories and I carry them with me, and I carry them with her." 
Grammy winner Lizzo won the award for Outstanding Competitive Program. Along with the cast and crew of the program, Lizzo said, "When I was a little girl, all I wanted to see was someone like me in the media: fat like me, Black like me, beautiful like me," accepting as executive producer for Lizzo's Watch Out for the Big Grrrls. "If I could go back and tell little Lizzo something, I'd be like, 'You're gonna see that person, but bitch, it's gonna have to be you.'" 
Michael R. Jackson Broadway Musical White Girl in Danger to Open in 2023
Off-Broadway at Second Stage's Tony Kiser Theater, Pulitzer Prize and Tony winner Michael R. Jackson's new musical White Girl in Danger will have its world premiere. The musical will be directed by Raja Feather Kelly (A Strange Loop) and choreographed by Tony nominee Lileana Blain-Cruz (The Skin of Our Teeth). The whole cast and creative team will be unveiled at a later time. 
The plot of the musical centers on the residents of Allwhite, a town with enough drama and intrigue to fill an entire daytime soap opera. Keesha Gibbs and the other Blackgrounds have had their experiences with slavery and police brutality pushed to the background for too long. Keesha is set on making her way to the heart of Allwhite's hottest tales, and she has no intention of staying in the Blackground any longer. 
Jackson's new musical was first created at Vineyard Theatre during a long tenure there. A Strange Loop, written by Jackson, was nominated for 11 Tony Awards and ultimately won the award for Best Musical in 2022. The co-production between Vineyard Theatre and Second Stage Theater will begin previews on March 15, 2023, and the show's opening night will be on April 10, 2023. The short run starts on March 30 and ends on May 21.
-Compiled by Sumaiyah E. Wade