This Week in Black Art and Culture is sponsored by The Children's Trust
Lynn Nottage becomes the season's most-produced playwright in America. LaToya Ruby Frazier, Malcolm Peacock and Hyphen— receive the Carnegie Prize. A J Dilla documentary from Questlove and Summer of Soul Producer Joseph Patel is in the works. Jazz master Pharoah Sanders passes away. See more in This week in Black Art and Culture. 
Lynn Nottage Is Now America's Most Produced Playwright
The sandwich shop comedy Clyde's by Lynn Nottage will be the most produced play in the nation this season, according to an annual survey by American Theatre magazine conducted this year for the first time since the outbreak of the pandemic. There will be at least 11 productions nationwide. The Arden Theater Company in Philadelphia, the Arkansas Repertory Theater, Berkeley Repertory Theater, Center Theater Group in Los Angeles, and TheaterWorks Hartford are a few of the venues putting on the show.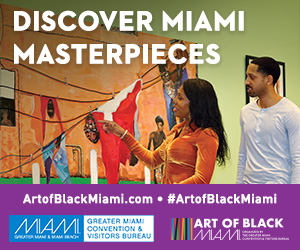 In an email to The New York Times, Nottage said she was pleased the play was finding an audience. "Clyde's is a play about people trapped in a liminal space. It is also about community, healing, creativity, mindfulness and forgiveness," she said. "I'm really quite humbled to be back on the most-produced list with this particular play, which speaks to the moment, as it is about the process of resurrecting one's spirit and finding grace in the simple business of living." 
The study also revealed that 24 Nottage plays were scheduled for this season's performances, tying her with Lauren Gunderson, a mainstay of regional theaters, for the title of most-produced writer in America. Nottage said, "That is amazing news, and I feel blessed to still be in the position, after so many years, to be connecting with audiences." 
The comedy Chicken & Biscuits, a theatrical adaptation of Clue, the musical Once, and Nottage's drama Sweat are some other popular productions after Clyde's. The most-often-staged playwrights after Nottage and Gunderson are Matthew Lopez, August Wilson and Dominique Morisseau. The survey, which examines both plays and musicals—but omits Shakespeare's works and adaptations of A Christmas Carol—reveals that six of the year's top 13 plays were written by playwrights of color, and nine of the 22 most popular playwrights were also playwrights of color, making this year's list the most racially diverse ever. 
Since 1994, American Theatre has created these annual lists; however, following the 2019–20 season, the lists were paused due to COVID shutdowns. The complete lists are at americantheatre.org. 
LaToya Ruby Frazier, Malcolm Peacock and Hyphen— Awarded Carnegie Prize
For her contribution to the 58th Carnegie International, More Than Conquerors: A Monument for Community Health Workers of Baltimore, Maryland, LaToya Ruby Frazier has won the Carnegie Prize. Frazier, a Chicago-based photographer who was born in Braddock, Pennsylvania, used photography to document the experiences of community health workers in Baltimore during the pandemic. 
Frazier's artwork, which focuses on healthcare professionals and their voices, evolved from workshops conducted as part of a participatory research project directed by the Johns Hopkins Center for Health Equity. The monument, built by Frazier in honor of Baltimore's community health workers, redefines what a monument can be. A Medal of Honor, created by Tiffany & Co. and cast by J. E. Caldwell & Co., is part of the Carnegie Prize and originally was presented to Winslow Homer at the 1896 International. 
Eric Crosby, the Carnegie Museum's director, said in a statement to ARTNews, "LaToya Ruby Frazier's urgent and resonant monument to the community healthcare workers during a global pandemic is an especially powerful contribution to the history of the Carnegie Internationals—an exhibition series that has always looked to the contemporary as its starting point … We are also thrilled to recognize the important practice of Hyphen—, a collective based in Indonesia informed by feminist thinking and a commitment to surfacing underrepresented histories in art," Crosby's statement continued, "as well as Malcolm Peacock, an artist who opens up new approaches to making a space of intimacy and dialogue within existing structures of art." 
The 2022 Fine Prize was awarded for The obsessive yearning for and impossibility of being none by Malcolm Peacock and As though there were no sun by Hyphen—. The Fine Foundation donated a contribution to the Carnegie International in 2008 that included the establishment of the Fine Prize. Akmalia Rizqita, Grace Samboh, and Ratna Mufida are part of the Yogyakarta, Indonesia-based group Hyphen—, which is committed to assembling Indonesian art history through research, archiving, publishing, organizing residencies, creating exhibits, and sparking debates and dialogues. The 58th Carnegie International's exhibition by Hyphen— puts Indonesian painter Kustiya (1934–2012), a little-known but significant figure in Indonesian art history, alongside her contemporaries. 
Malcolm Peacock, who was born in Raleigh, North Carolina and now resides in New Orleans, is fascinated by the subtleties of intimacy and explores the inner lives of Black people. He has assembled a varied group of Black people for his 58th Carnegie International contribution, a piece that is experienced by one visitor at a time. If Black sovereignty is uncontested in the future, can art institutions provide the circumstances to nurture a way of holding space within that future? Throughout the show, his art will be on display on specific days that coincide with pivotal moments in Black American history. The 78 artists at the Sohrab Mohebbi-curated Carnegie International will be on display in Pittsburgh through April 2, 2023. 

Late Music Producer JDilla Is Subject of Upcoming Questlove Documentary
The late music producer J Dilla will be the subject of a new nonfiction project that Questlove and his Two One Five Entertainment have agreed to work on. The project's description states that Dilla Time will examine "the brief life and pervasive and largely uncredited influence of music producer J Dilla." 
In order to help J Dilla's two children, younger brother and mother, Dilla Time will be made in collaboration with his estate. Throughout the 1990s and the early 2000s, Dilla collaborated with some of the greatest names in hip-hop, including Questlove, Q-Tip of A Tribe Called Quest, Common, and Erykah Badu. His influence can be heard in recent hip-hop artists' work including Kendrick Lamar, Flying Lotus, Kamasi Washington and Hiatus Kaiyote. 
On the documentary, Joseph Patel, who produced and co-directed Summer of Soul with Darby Wheeler, will reunite with Thompson and Two One Five. Also working on the project are Scenario Media, Cinetic Media, and New York Times bestselling author Dan Charnas. In a statement, the estate and its production arm, Pay Jay Productions Inc., said it was "proud to give its blessing to an amazing project created by discerning and talented filmmakers who knew J Dilla." 
The statement continued, "We trust the judgment of Ahmir, Joseph, Dan and Scenario to elevate Dilla's life, music, and legacy to their rightful place in the canon of music's great innovators; and their film is the only documentary project we have endorsed." The film will be based on the best-selling book Dilla Time: The Life and Afterlife of J Dilla, The Hip-Hop Producer Who Reinvented Rhythm by Charnas, which details the story of the Detroit-born musician who passed away at the age of 32 from a rare blood illness. 
It also will explore Dilla's influence on contemporary pop music, particularly his innovative and first-ever usage of the drum machine. The endeavor is defined as "part biography, part musicology, and part musical meditation, featuring insight from some of the most influential and innovative voices of modern music. 
Saxophonist and Composer Pharoah Sanders Dies at 81
Saxophonist and composer Pharoah Sanders, whose work went beyond the boundaries of Spiritual Jazz, passed away in Los Angeles at the age of 81. A spokesperson who worked on the release confirmed that record company Luaka Bop, which released Sanders and Floating Points' highly regarded 2021 duet Promises, has revealed the jazz great's passing on Saturday. The cause of death was not disclosed. 
"We are devastated to share that Pharoah Sanders has passed away," said the label's message on Twitter, accompanied by a heart emoji. "He died peacefully surrounded by loving family and friends in Los Angeles earlier this morning. Always and forever the most beautiful human being, may he rest in peace."
Born in Little Rock, Arkansas, he relocated to Oakland, California, following high school with the intention of attending art school. While there, Sanders first met and befriended John Coltrane, though they wouldn't work together until many years later. He eventually relocated to New York in order to participate in the avant-garde jazz scene there. 
In 2020, he claimed in The New Yorker magazine that he had hitchhiked his way across the nation. He joined John Coltrane's band in 1965, the same year that Coltrane released Ascension, Meditations, and Om, three of his avant-garde masterpieces. After Coltrane passed away in 1967, Sanders temporarily shared the stage with his wife Alice Coltrane (including her iconic performance of Journey in Satchidananda) before starting his own group. 
His work with Impulse Records, notably the well-known Karma record, was his most commercially successful. The Creator Has a Master Plan, an elaborate performance from 1969 that peaks in wailing chaos yet finishes with a buoyant, heartfelt vocal refrain, is Sanders' most well-known song. The saxophonist maintained a consistent production throughout the 1970s and 1980s, working both as a soloist and as a sideman for other jazz legends, including McCoy Tyner, Sonny Sharrock, Idris Muhammad, and Leon Thomas. 
The National Endowment for the Arts recognized Mr. Sanders as a Jazz Master in 2016, the highest accolade given to a jazz performer in the country. Sanders made a studio comeback in 2021 after a nearly two-decade absence to record with the London Symphony Orchestra and electronic music artist Floating Points. Promises, the resulting album that peaked at No. 1 on Billboard's Contemporary Jazz Albums list, has been acclaimed as one of the finest jazz albums of the last 10 years.
-Compiled by Sumaiyah E. Wade