Above: N.E.T. | Memory of Today, Memory of the Future | African Space Art Project, Paris | 2022 | © Frédérique Toulet
This Week in African Art and Culture presents a bevy of exciting events. In Tel Aviv, Israel, an infrequent location for African art shows, there's a solo exhibition by a South African artist, challenging viewers to examine questions on self-fulfillment. In Tennessee, a fast-rising visual artist from Ghana, known for her intriguing sculpture and mixed media works, has a solo exhibition on view. There is also fascinating news of an artwork created by a collective of African artists being shot into space come December.
A Zimbabwean wins an acclaimed prize for literature. And a new series from Nollywood is receiving raves on Netflix …
Sizwe Sama's Solo Exhibition, What Makes Your Heart Fly? in Israel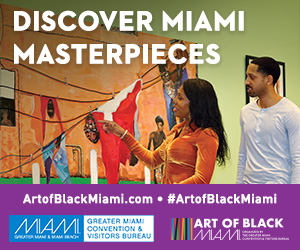 Sizwe Sama's solo exhibition of textile works titled What Makes Your Heart Fly? is on view in Tel Aviv, Israel. The exhibition has been described as an invitation to celebrate the little things that lead to a sense of fulfilment. The artist emphasizes the importance of making happiness a daily choice and a personal investment. For Sizwe, happiness is closely related to his friends, family members and the LGBTQI+ community, which he honors by depicting them in his compositions.
The vibrant colors and various patterns in his works let our eyes bounce back and forth and ask us how far we are willing to go to attain a feeling of lightness. The title of the show, What Makes Your Heart Fly?, references this feeling and derives directly from the recurring bird motifs (flamingos, peacocks and flying feathers) in the compositions presented here.
Sophisticated works of bricolage, the artworks are composed of fabric cutouts from Seshweshwe, brocade linen and wax fabrics. These materials are a conscious selection that draws on Sizwe's personal experience. In fact, it was Sizwe's mother who taught him how to stitch his own clothes, a technique through which he learned about the strength and durability of each material he uses.
Sizwe Sama (born 1986, Pietermaritzburg, South Africa) said, "Vibrant and dynamic, my artwork celebrates the queer community and single mothers through bold, hand stitched compositions. Colorful patterns keep the eye dancing across the work, evoking the celebratory spirit of Pride. I am a self-taught artist, but my mother, a seamstress, taught me how to draw, sew, combine colors and be creative. Hand stitching my works is therefore a tribute to both her and all single mothers. By honoring women and celebrating members of the LBTQ community, I hope my art inspires a change in attitudes in South Africa and beyond."
Sizwe has exhibited in shows in Lisbon, Portugal, Antwerp, Belgium and Johannesburg, and in online fairs such as Guns & Rain, FNB Art Joburg 2020, African Galleries Now 2020 and 2021, and Investec Cape Town Art Fair Digital Event 2021. His work sits in multiple international and local collections, including the AMAWAL (Spain), ARAK (Qatar) and Africa First Collections.
What Makes Your Heart Fly? opened on May 6 and runs until May 27, 2022.
Ghanaian Artist Theresah Ankomah's Where I Come From Opens at Urevbu Contemporary, Tennessee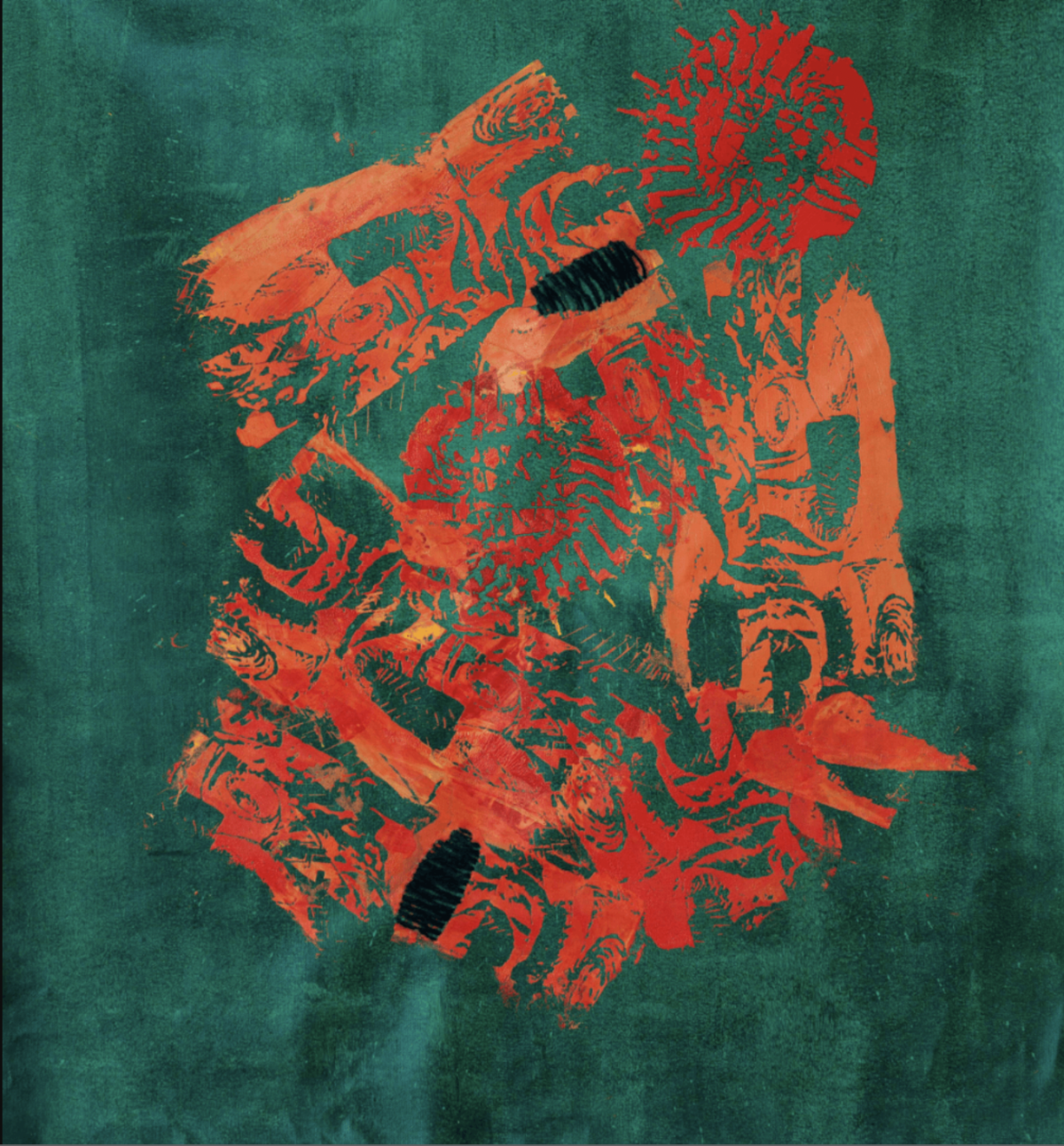 Above: Theresah Ankomah | AHOMA NTOASOƆ | acrylic, dyed jute rope and plastisol on canvas | 2022 | Courtesy of the artist and Arevbu Contemporary.
Also opening this week at Urevbu Contemporary in Tennessee is a solo exhibition by Ghanaian artist Theresah Ankomah presented as an ode to the artist's home country.
Marking her debut exhibition in the United States, Where I Come From features Ankomah's recent creations whose amalgamation of the techniques of painting, printmaking and weaving create bold, colorful works that reflect her origins and story as a mixed media artist. Her exhibit presentation invites viewers to a visual re-discovery of color and a reconsideration of gender norms, family, consumerism and sustainability.
Theresah Ankomah is a graduate of Kwame Nkrumah University of Science and Technology with a Bachelor of Fine Arts and Master of Fine Arts in sculpture. Her work has been exhibited widely in Ghana, Dubai and Europe.
Where I Come From opened on May 5 and is on view until May 31, 2022.
African Artwork To Be Shot in Space in December 2022
As part of the 1-54 Contemporary African Art Fair that took place in Paris last month in which the artwork, Memory of Today, Memory of the Future, created by the collective N.E.T., it officially was unveiled this week that the work will be worn on the cap of the Ariane 5 rocket that will reach space in December 2022 with a new generation weather observation satellite dedicated to the African continent.
Memory of Today, Memory of the Future was created by three African artists under 40, Cameroonian Jean David Nkot and Congolese Michel Ekéba and Géraldine Tobé. After a call for applications from more than 100 artists across the continent, 59 submissions were examined by a committee of jurists composed of Jean-Philippe Aka (specialist in African contemporary art), Gaël Faye (artist and writer), Melissa Goba (artist, writer and curator) and Keziah Jones (songwriter). The three selected winners presented their project to the ASAP jury on Nov. 27, 2021.
The African Space Art Project (ASAP), conceived by the French NGO African Artists for Development (AAD-fund), in partnership with EUMETSAT, the European meteorological satellite agency, and in collaboration with Arianespace, was born out of an observation: Africa is the continent that emits the least CO2 while suffering and will suffer the most from global warming.
Rather than nominating a single winner, the jury invited the three selected artists to collaborate and create a unique work that symbolizes a collective commitment at the heart of African cultures. This is how the N.E.T. collective was born. After a one-month residency in Benin at the invitation of Jean-Michel Abimbola, minister of tourism, culture and arts of the Republic of Benin and member of the ASAP jury, this pan-African collective created the work.
Before the launch of the Ariane 5 in December 2022 from Kourou in Guyana, the original work will be presented in several African countries. It then will be given to the African Union.
Zimbabwean Poet Zibusiso Mpofu Wins Brunel International African Poetry Prize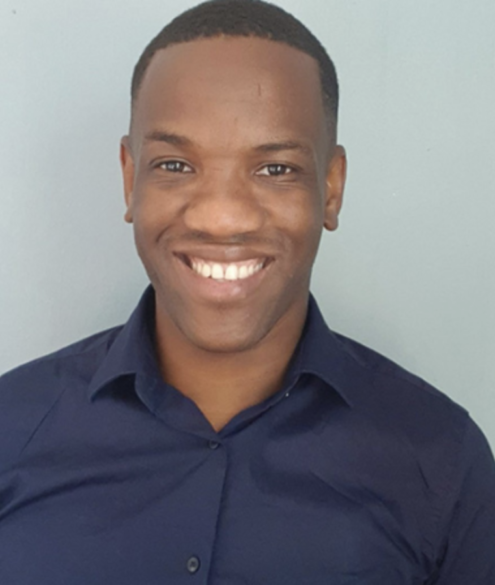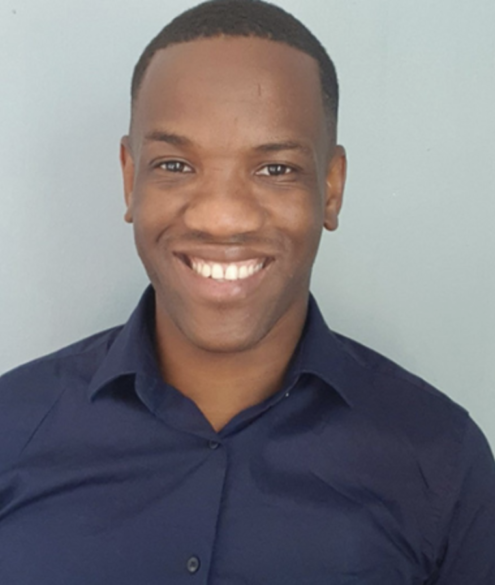 Zimbabwean poet and filmmaker Zibusiso Mpofu has won the 2022 Brunel International African Poetry Prize. He was announced the winner among a group of finalists that included Conor Kogil (South Africa), Asmaa Jama (Somalia), Edil Hassan (Somalia), Fahad Al-Amoudi (Ethiopia), Adedayo Agarau  (Nigeria) and Chisom Okafor (Nigeria).
Mpofu is the first winner from Zimbabwe. 
The judging panel, which included Tjawangwa Dema, Tsitsi Jaji, and Gabeba Baderoon as chair, was said to be unanimous in its choice. They also decided on an honorable mention for Somalian poet Asmaa Jama.
The judges described Mfofu's winning work in this statement:
"His allusive, lyrical poems open a new itinerary in African poetry, drawing in Shona and Mandarin and mapping a journey of the Black body through India, Hong Kong, the Philippines and China. Superbly crafted, the poems unfold in unexpected directions, balancing raw realism and nearly mystical understatement. Mpofu's urgent silences and aching directness are all the more remarkable given the testimonial-like and retrospective nature of his lines. 
"Touching on migration, the family, identity, art and an odyssey through many Asias, the poems narrate a harrowing, riveting postcolonial passage, and arrive at ending of surprising revelation. Mpofu is a worthy recipient of the tenth Brunel International African Poetry Prize."
Previous winners of the prize include Sudan's Safia Elhillo and Uganda's Nick Makoha (2015), Nigeria's Gbenga Adesina and Chekwube O. Danladi (2016), Nigeria's Romeo Oriogun (2017), the trio of Somalia's Momtaza Mehri, Nigeria's Theresa Lola, and Ethiopia's Hiwot Adilow (2018), Somalia's Jamila Osman and Egypt's Nadra Mabrouk (2019), Egypt's Rabha Ashry (2020) and Nigeria's Othuke Umukoro (2021).
Launched by Booker Prize-winning Nigerian author Bernardine Evaristo and Brunel University, the Poetry Prize was founded in 2012 to spotlight and make household names of emerging, talented African poets. Warsan Shire, its very first winner, was elected into the Royal Society of Literature and has collaborated with American celebrity Beyoncé on her Grammy Award-winning album Lemonade. Romeo Oriogun was named a Harvard Fellow and had his debut collection shortlisted for the Lambda Literary Award, and Theresa Lola was named a 2019 Young People's Laureate for London. 
Ben Okri on Premio Gregor von Rezzori 2022 Longlist
Ben Okri's Preghiera per i vivi is on the longlist of the Premio Gregor von Rezzori 2022.
Gregor von Rezzori was a novelist, memoirist, screenwriter, and author of radio plays, and an actor, journalist, visual artist, art critic and art collector. He passed away in 1998 and his widow Beatrice Monti della Corte, who chairs the Santa Maddalena Foundation, conceived the Premio Gregor von Rezzori (the Gregor von Rezzori Prize in English) in his honor.
The prize awards the best work of foreign fiction translated in Italy and published in the preceding year. Previous winners have included Hisham Matar, Jhumpa Lahiri, Maylis de Kerangal and Maaza Mengiste.
The jury for this year includes Beatrice Monti della Corte, Andrea Bajani, Maylis de Kerangal, Ernesto Ferrero, Andrea Landolfi, Alberto Manguel and Edmund White. They announced the longlist for the award, which includes Ben Okri's Preghiera per i vivi (Prayer for the living), Serge, by Robin Robertson, Tomas Nevinson, by Javier Marias and Quando abbiamo smesso di capire il mondo (When We Cease To Understand the World), by Benjamin Labatut, among others.
Beatrice Monti said, "In this insecure time, in which pain, cruelty and anxiety for a future difficult to imagine prevail over everything, I think that reading is one of the safest refuges. For this reason, too, the list of writers proposed for our Gregor von Rezzori Award – City of Florence, now in its 16th edition, brings us the voice of many countries and opens up other horizons for us. The voices are very different, but they are united by a great originality and literary quality. I think all of this will give the reader moments of comfort and real pleasure."
The winner of the award will be announced by June 1, 2022.
Temidayo Makanjuola's Blood Sisters, Directed by Biyi Bandele Makes the Rave on Netflix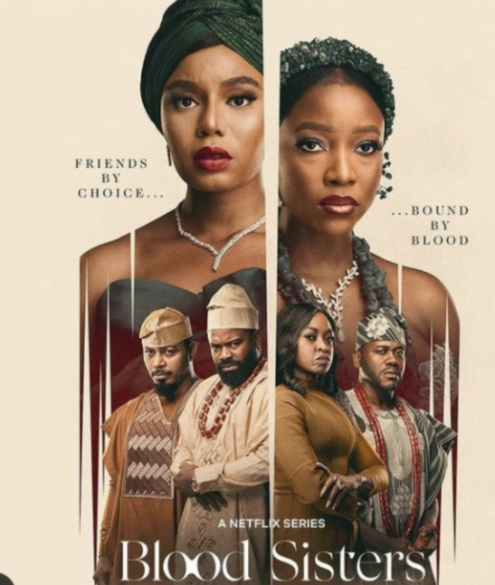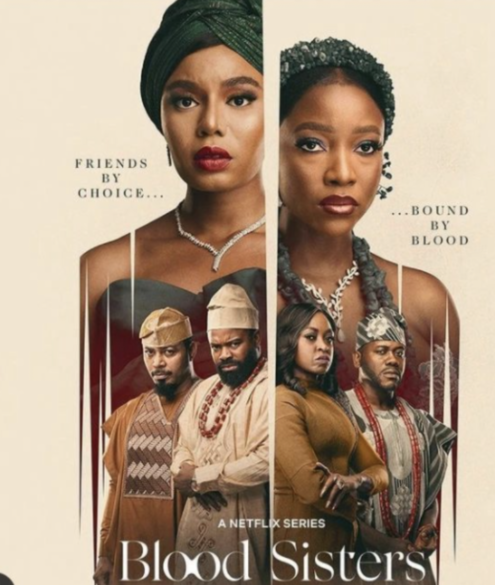 A Nigerian four-part thriller series, Blood Sisters has received loud applause and acclaim since its release this week. Created by Temidayo Makanjuola and directed by award-winning directors Biyi Bandele and Kenneth Gyang, the story follows best friends Sarah (Ini Dima-Okojie) and Kemi (Nancy Isime), who are forced to run away when Sarah's wealthy, powerful fiancé, Kola (Deyemi Okanlawon), mysteriously disappears before the wedding.
According to Variety Magazine, Blood Sisters is an "ode to life in the city [of Lagos, Nigeria] as it brilliantly juxtaposes the various socio-economic divides in Africa's most famous commercial and social hub." 
Categorized under the crime-thriller genre, which is uncommon to encounter in the Nigerian movie industry, Blood Sisters is an infectious mix of melodrama, dark humor and social commentary. The series presents an authentic depiction of Nigerian culture that also tells a universal story.
The series continues to receive acclaim for the stellar directing and performances of the actors. Blood Sisters stars Ini Dima-Okojie and Nancy Isime, who play lead roles, while the other cast members include renowned Nollywood personalities such as Ramsey Nouah, Kate Henshaw, Uche Jombo, Segun Arinze, Joke Silva, Deyemi Okanlawon, Wale Ojo, Gabriel Afolayan, Kehinde Bankole, Daniel Etim Effiong, Keppy Ekpenyong-Bassey, Maurice Sam, Ibrahim Suleiman, Toke Makinwa and Okey Uzoeshi.
Compiled by Roli O'tsemaye