This Week in Black Art and Culture is sponsored by The Children's Trust
Above: TechCrunch Disrupt 2019 in San Francisco, CA. Photo by Max Morse for TechCrunch
This week in Black art and culture, the Black News Channel officially ceased operations. It was announced that August Wilson's The Piano Lesson is coming back to Broadway. The longest-standing board member of the studio museum of Harlem, Nancy L. Lane, passed away. The 94th Oscars took place last Sunday, with many wins for us as a community.
Black News Channel Closes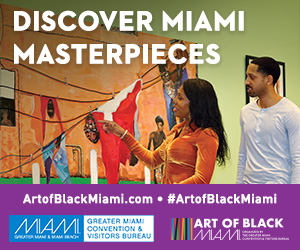 Only two years after its establishment, Black News Channel ceased operations last Friday, March, and filed for Chapter 11 bankruptcy in Florida. According to The Wrap, the Tallahassee-based network cited between $10 million-$50 million in obligations and between 200-999 creditors in its Monday filing.
Former Republican Congressman J.C. Watts and longtime broadcast executive Bob Brillante launched BNC with the purpose of providing news for and about underrepresented communities. Brillante was dismissed a few months after the company launched in February 2020, and Princell Hair joined BNC as CEO in the fall of the same year. 
Hair employed hundreds of people and added many hours of daily live programming. BNC also established a short-lived streaming channel. Despite working with a significant volume of money, some sources indicated that only a small portion was budgeted for marketing. Shad Khan, owner of the Jacksonville Jaguars, had contributed $50 million to the network. 
Instead, BNC promoted itself through media such as the Tallahassee Democrat, which featured Hair in a profile in September 2021. But in December 2021, major layoffs began. According to cable news statistics, the Black News Channel struggled to draw a substantial viewership outside of big breaking-news circumstances. After running out of money earlier this month, the Black News Channel halted broadcasting and laid off roughly 230 employees.
August Wilson's The Piano Lesson Back on Broadway
After more than 30 years, a production of August Wilson's Pulitzer Prize-winning play, The Piano Lesson, is returning to Broadway. LaTanya Richardson Jackson will make her Broadway debut as director. Co-starring John David Washington, The Color Purple star Danielle Brooks, and Samuel L. Jackson after a 10-year hiatus from Broadway. 
Richardson Jackson, who was nominated for a Tony for her portrayal in A Raisin In The Sun in 2014, will be the first woman to direct an August Wilson piece on Broadway. "I got out there to entertain audiences the way Hollywood entertained me," Jackson said in an interview with People. "Make them forget their lives for a few hours and be thrilled, awed, or excited at the big room where make-believe lives. 
"August Wilson dedicated his life and devoted his talent to dramatizing our stories and our experience. In doing so, he forever changed what it means to be Black in America. His plays built empathy, created community, and showed us the power of representation. The Piano Lesson is one of his most enduring, profound and consequential masterpieces, and I am reveling in this opportunity to present it to Broadway audiences for the first time since its premiere." 
In this new rendition, Jackson will take on the starring part of Doaker Charles, with Tenet star Washington poised to take on the role of Boy Willie. Brooks, a Tony Award-winning actress, will appear as Berniece. The Piano Lesson will begin performances at the St. James Theatre on Monday, Sept. 19 over 16 weeks.
Studio Museum in Harlem Loses Longest-Standing Board Member Nancy L. Lane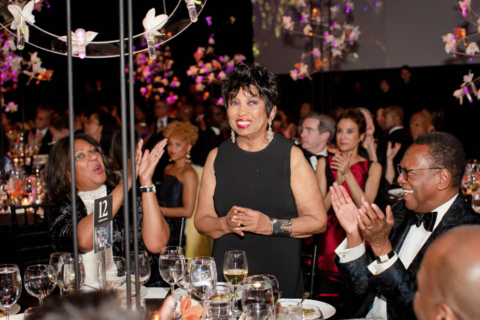 Above: Nancy L. Lane. Photo by Liz Ligon from the Studio Museum digital archive.
The Studio Museum in Harlem has announced the passing of art collector, philanthropist and corporate executive Nancy L. Lane, the longest-standing member of the Studio Museum's Board of Trustees. She died at 88 on March 28 at her home in Manhattan. Her extensive collection of works by Black artists spanned several generations. 
In the 1960s, she was project manager for the National Urban League, where she developed a Black Executive Exchange Program. Corporate managers mentored students at 26 historically Black colleges; from there, she eventually worked with Johnson & Johnson and Chase Manhattan. Lane joined the board of the Studio Museum in 1973 and served as chair from 1987-1989. 
She was an unparalleled champion of artists of African descent, a tireless advocate for the Studio Museum's mission, and a pillar of the institution for five decades. Lane established the Acquisitions Committee and other governing bodies at the institution. The museum was the first Black or Hispanic institution in the U.S. to be recognized by the American Association of Museums in 1988. The Acquisitions Committee added 300 works to the collection under Ms. Lane's direction.
The Oscars Improve Black Representation
The 94th Oscars took place last Sunday and were produced by Shayla Cowan and Will Packer, the first African American producing duo in Oscars history. The day before was the Governors Ball, where the Academy gave Honorary Oscars to Liv Ullman, Samuel L. Jackson and writer/director Elaine May. They also honored Danny Glover with the Jean Hersholt Humanitarian Award. 
Regina Hall, Amy Schumer and Wanda Sykes hosted the Academy Awards, which was the first time for each of them—and the first time a female trio hosted. Beyoncé opened with a performance of the Oscar-nominated song, Be Alive, at the Tragniew Park Tennis Courts in Compton, California. The Bullitts, aka Jeymes Samuel, directed the performance, with Fatima Robinson choreographing. King Richard actresses Saniyya Sidney and Demi Singleton, and the Compton Cowboys Junior Equestrians were featured in the remote performance.
The first award of the evening went to Ariana DeBose, who won Best Supporting Actress for playing Anita in Westside Story, the first openly queer woman, the first Afro-Latina, and the second Latina woman to win an acting Oscar after Rita Moreno for the same role in 1967. Following her award was Best Documentary Feature going to Questlove for Summer of Soul, his first nomination and win. The documentary illustrated The Harlem Cultural Festival in 1969, which was filmed in Mount Morris Park. 
The Queen of Basketball, the story of Lucia "Lucy" Harris, directed by Oscar-nominated and Emmy-winning filmmaker Ben Proudfoot, won Best Documentary Short. And finally, one of the last words in the night went to Will Smith for his portrayal of Richard Williams in King Richard. He is the fifth Black man to win Best Actor. Days after hitting comedian Chris Rock on stage during the awards show, Smith issued an apology and resigned from the Academy.
– Sumaiyah E. Wade