This Week in Black Art and Cultured is sponsored by The Children's Trust
This week in Black art and culture, Ralph Lauren has teamed with graduates of historically Black colleges Morehouse and Spelman to create a limited-edition collection. A new show by Awol Erizku, a Los Angeles-based artist, has debuted at Gagosian New York. Telfar has announced it will open its flagship store in New York sometime this year. Francis Kéré has been crowned the Pritzker Architecture Prize's first Black recipient. After a two-year break due to the pandemic, the Jazz in the Gardens Music Festival has returned. 
Ralph Lauren Teams with HBCUs for Limited-Edition Collection
Ralph Lauren has collaborated with Morehouse and Spelman College graduates to develop a limited-edition collection inspired by the two historically Black academic institutions. For the collection's campaign, images were shot by photographer Nadine Ijewere and featured an all-Black creative team on set.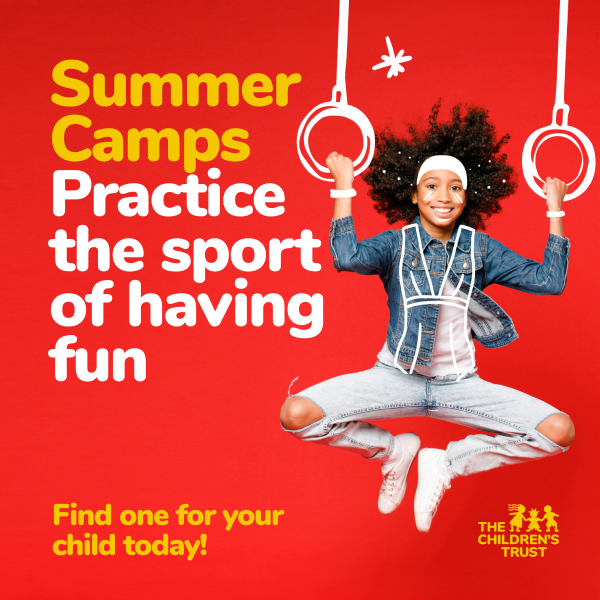 Ralph Lauren directors James Jeter and Dara Douglas, both Morehouse and Spelman grads, oversaw the collection, which was unveiled on Tuesday. "A Portrait of the American Dream," directed by Joshua Renfroe and photographed by Azariah Bjrvig, is a video on the historical significance of HBCUs that aired on Ralph Lauren's social media accounts on March 15. 
The collection is a throwback to what Morehouse and Spelman students wore in the early 20th century. According to the label, it aligns with Ralph Lauren's preppy aesthetic, "capturing the colleges' deep history and honoring their contributions to American style." Suits, cardigans, knitwear and outerwear are all part of the range. 
The ad is the brand's first to feature an all-Black crew. The label pledged in 2020 to "seriously explore prejudice" throughout its organization and policies, committing to investigate "how we depict the American ideal and apply our brand voice." A slew of promises included offering Black employees leadership roles and equitable benefits, investing in education, supporting NGOs that help People of Color, and using at least 20% Black models in its marketing and advertising. 
Through the United Negro College Fund, the Ralph Lauren Corporation Foundation gave $2 million in December to support scholarships for students at Morehouse, Spelman and numerous other HBCUs. 
Awol Erizku Opens New Exhibit 
Awol Erizku, a Los Angeles–based artist, opened a new exhibition at Gagosian's Park & 75 venue in New York's Upper East Side last week and is on view at Gagosian New York until April 16, 2022. He is exhibiting six new lightbox pictures for the event, titled Memories of a Lost Sphinx, that dissect the numerous qualities of the titular legendary beast. 
Erizku is an Ethiopian American artist whose work attempts to create a new language that connects African and African American visual cultures. A series of six lightbox pictures and an associated sculpture, set against a black-painted interior, ruminates on the mythical sphinx as a multifaceted, cross-cultural symbol spanning ancient Egyptian, Greek, and Asian myths and beyond. 
"My first encounter with the Great Sphinx of Giza led me to produce my own interpretation of the mystique and essence of the sphinx as a concept," said Erizku. "The result is my interpolation of the space between my memory and imagination."
Nefertiti – Miles Davis (Gold), a golden mirrored disco ball in the style of the Egyptian queen's renowned bust, is shown with the photographs. The sculpture, which is named after Miles Davis' 1968 album, combines visual art and music, well-known symbols with new shapes, and antiquity with postmodernity, all while dynamically lighting the exhibition area. 
During gallery hours, and at all times through its storefront windows, Memories of a Lost Sphinx may be seen with internally lit pictures and the mirrored sculpture altering the area throughout the day and night. This chance for public viewing of Erizku's work builds on the Public Art Fund's New Visions for Iris (2021) initiative, which featured his backlit pictures in bus shelters around New York's five boroughs and Chicago. 
Telfar Flagship Store Coming in 2022 
Telfar Clemens disclosed during a recent appearance on The Breakfast Club that Telfar would establish its first-ever flagship shop later this year. On The Breakfast Club with Charlamagne tha God, Angela Yee, and DJ Envy, Clemens revealed that the label will open a physical location in New York City. During the interview, he stated, "There is one coming." 
Clemens did not say when the brick-and-mortar site would open or where it would be located in the city. "We're opening a store this year in New York City and we're still deciding where that's going to be," Clemens said. "I don't want to say too much about it, but we're opening a store." 
Telfar also was featured at New York Fashion Week this year with The Telfar Round Circle Bag, which retails for $567, nearly $300 more than the brand's famous Shopping Bag. During a Fashion Week news conference last autumn, Clemens offered additional methods for obtaining one of his famous drops. Telfar TV and FTV, the brand's two streaming TV networks, are available for download on the App Store. New bag releases emerge as QR codes on Telfar TV at random, granting access to pre-ordering. 
Pritzker Architecture Prize Awarded to Francis Kéré 
Francis Kéré, an architect, educator, and social activist, has been named the 2022 winner of the Pritzker Architecture Prize, widely regarded as architecture's top distinction. He is the first African and first Black person to win the prestigious honor. The Hyatt Foundation created the Pritzker Architecture Award in 1979. It is awarded to architects whose built work exhibits a mix of talent, vision and devotion.
Kéré was born in the hamlet of Gando in Burkina Faso, where he was the first child in his town to attend school. His early motivation came from his experience with substandard building facilities, which he used to enhance the educational life of Burkina Faso's students. On a carpenter scholarship, he moved to Berlin in 1985. While taking evening seminars in Berlin, he learned how to build roofs and furniture. 
Years later, his first construction was a primary school in his hometown of Gando in 2001. According to the prize's website, it was erected with a lot of help from locals, who helped with labor and resources. In 1998, he formed the association Schulbausteine für Gando e.V. (now Kéré Foundation e.V.), a nonprofit organization committed to construction projects in the village of Gando, with the aid of college friends. 
He launched his firm, Kéré Architecture, in 2005, and it now has offices in Germany and Burkina Faso. He has been a professor at the Technische Universität München since 2017, and before that, he studied at Harvard University Graduate School of Design and Yale School of Architecture. 
Jazz in The Gardens Returns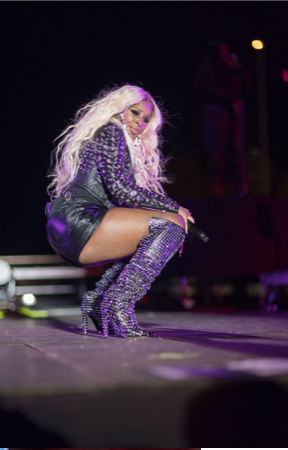 The City of Miami Gardens took South Florida by storm this past weekend with its highly anticipated 15th Annual Jazz in The Gardens Music Festival (JITG), which took place March 11-13, 2022, after a two-year hiatus due to the pandemic. This year's event was hosted by syndicated radio personality Rickey Smiley. 
The Women's Empowerment Luncheon, presented by South Florida-based author and coach Natasha Mayne aka "The Vogue Attorney," kicked off the 2022 celebrations on Friday, March 11 with a motivating address featuring Gospel Artist Yolanda Adams. This intimate discussion centered on what it means to be a spiritual woman in today's chaotic society. Over 400 people attended the colorful event, which served as a day of fellowship after a two-year gap. The JITG Official Press Conference, moderated by Natasha Mayne, immediately followed. 
"The return of Jazz in Gardens was a great experience," said Mayor Rodney Harris. "I'm grateful to everyone for all their hard work in making the festival a success, the sponsors, production team, staff, volunteers, attendees and of course—all the incredible artists who performed.". 
On Saturday, a sold-out crowd enjoyed the Jazz in the Gardens music festival, which featured performances by the Isley Brothers' Ron and Ernie Isley, SWV's Cheryl "Coko" Gamble, Leanne "LeLee" Lyons, Tamara "Taj" George and rap icon Black Thought of the Roots, who brought on DJ Jazzy Jeff with performances by T-Pain, and headliner Mary J Blige. Mark Allen Fenton, jazz saxophonist Mike Phillips, Stokley, formerly of Mint Condition, Jonathan Reynolds, Rick Ross, and headliner H.E.R. performed on Sunday. 
Mayor Harris and the city council also declared March 13 to be "Rick Ross Day," a fitting tribute to Rick Ross, a Miami Gardens native who has become one of the world's most popular entertainers in addition to being a prolific entrepreneur with interests in brands such as WingStop, Rap Snacks, Belaire Champagne and more.
-Sumaiyah E. Wade