Join us for Saturday on the House—a monthly day of free museum admission for all—with a fun lineup of outdoor programming celebrating the vibrancy of New York City! Taking over 88th Street at Fifth Avenue, the October edition of Saturday on the House features live music, performances, art-making activities, and more. Galleries will be open from 11 am–6 pm EDT and the outdoor block party will take place from 12–4 pm.
On the street, all-woman DJ collective Roadie Worldwide kicks off the afternoon with a live set. Participants can interact with Abandoned Orchestra, a sound sculpture and performance by drummer and composer Zane Rodulfo, with collaborator, Eto Otitigbe; and watch members of the Missing Element fuse the music making of beatbox with street dance and participate in a beatbox workshop with a champion beatboxer. Drawing materials will be offered at activity kiosks, inviting visitors to sketch the architecture and art on view. Guests may enjoy drinks and snacks in The Macallan Lounge on Fifth Avenue. Alcohol will be available for purchase to those 21+ with valid identification.
Inside the iconic spiral of the museum, visitors are invited to discover exhibitions of works by two visionary artists—Vasily Kandinsky and Etel Adnan—and shop at the Guggenheim Store. The outdoor celebration is free and open to the public. Timed tickets to enter the museum will be released 48 hours in advance. A limited number of timed tickets will be available on the day on a first-come, first-served basis. RSVP
Upcoming dates for Saturday on the House are November 6 and December 4.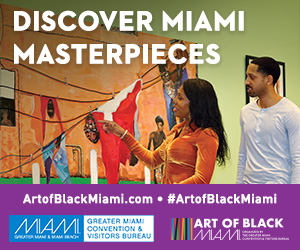 Saturday on the House is sponsored by The Macallan Scotch Whisky in support of the Guggenheim's diversity, equity, access and inclusion efforts to make art available to a wider public and engage a variety of audiences within the New York metropolitan area.