This week in African art and culture, a major art space in Marrakesh reopens with an exhibition sequel after months of being closed as a result of the pandemic. In Berlin, an art laboratory explores an unprecedented collaboration to present an online music festival as a means of rejuvenation in the crazy times that have particularly prevailed in different parts of the world. A renowned writer, who recently forayed into filmmaking, sees her short film streamed and accessible to U.K. residents, while an emerging R&B singer is celebrated by a major international music streaming platform. In the fashion sector, we see the result of a refreshing collaboration.
MACAAL Re-Opens with the Exhibition Welcome Home Vol. II
After months of being closed because of the pandemic, the Museum of African Contemporary Art Al Maaden (MACAAL) in Marrakesh, Morocco has reopened its doors with a new exhibition titled, Welcome Home Vol. II.
A follow-up to the first edition, which took place from September 2019 to January of this year, this exhibition showcases works from the museum's permanent collection. Selected from a collection of about 2,000 works, the show is representative of all forms of contemporary artistic expression from the continent and its diaspora, with a particular interest in new mediums. By establishing dialogue between different traditions and perspectives, the exhibition illustrates MACAAL's ambition to offer the public a new way of seeing contemporary creation from the African continent.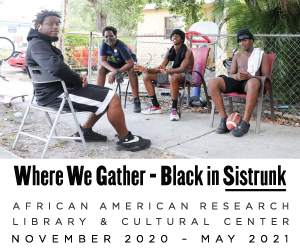 Convinced more than ever that access to culture is vital and eager to actively participate in the reawakening of the international artistic hub that is Marrakech, Morocco's cultural capital, the Museum of African Contemporary Art Al Maaden (MACAAL) will reopen its doors to the public on Oct. 24, 2020. For the safety of all, this reopening will take place in full compliance with current public health regulations.
Underscoring the museum's role as a truly interactive platform, the collective exhibition, Welcome Home Vol. II is an invitation to participate in an unexpectedly aesthetic and captivating experience. The works in the exhibition include a photographic portrait by Ayana V. Jackson (U.S.), sculptures of John Goba (Sierra Leone), surrealistic paintings of Mosengo Shula (D.R.C.), and a piece by Emo de Medeiros (France – Benin).
Like the previous edition, Welcome Home Vol. II will be open to visitors until Jan. 10, 2021.
SAVVY Contemporary Collaborates with Jazzfest Berlin to Present Online Concert
With so much happening in recent years, especially for Black and Brown people in certain societies, existing and living have become such a struggle indeed, and quite frankly, exhausting. The struggle seems endless. Continually, people are reminded of the fact that their breaths or the mere act of breathing, for some, is in a permanent state of precarity.
With all the pressures, and the wish to stand their ground in the face of adversity, they forget to retreat, to find ways of rejuvenation, to rehabilitate, to recoil. To this, SAVVY Contemporary in collaboration with Jazzfest Berlin, presented an online jazz festival titled REST ASSURED. BODI NO BE FAYAWOOD, which took place Nov. 6-8, 2020.
The festival featured music, sound and performance art by Jumoke Adeyanju, Christian Bakotessa and Jeff Chappah, Audrey Chen and Hugo Esquinca, Dumama and Kechou featuring Nane Kahle Sound, Drummers of Joy (Ekow Alabi, Kofi Asamoah, Akinola Famson, Ayo Nelson), Jessica Ekomane, Eiliyas, Kalaf Epalanga, Lamin Fofana, Mazen Kerbaj, Miya Masaoka, and Way Back Home – A Charles Sammons Collective (Eric Vaughn, Natalie Greffel, Johan Leijonhufvud, Charles Sammons).
In this unprecedented collaboration with Jazzfest Berlin, SAVVY Contemporary sought to create an island of radical care, of being and breathing, for and with Black and Brown musicians, artists and theorists. On the final day, the artists opened up their exchange to the public in an invocation of and on the poetics and precarity of breath with music, performances, lectures and storytelling. The invocation, streamed online, offered an avenue of communality, and joint care to enable breathing. Hence its slogan, BREATHE. REST. REFUEL.
Bernardine Evaristo Chairs Panel of the 2021 Women's Prize for Fiction
Bernadine Evaristo, renowned British writer and Booker Prize winner, has been announced chair of the judging panel for the 2021 Women's Prize for Fiction. She is joined on the panel by podcaster, author and journalist Elizabeth Day; TV and radio presenter, journalist and writer Vick Hope; Guardian columnist and writer Nesrine Malik; and Sky news presenter and broadcaster Sarah-Jane Mee.
The Women's Prize for Fiction is one of the world's most prestigious literary awards for women. Consideration for the prize is open to a novel by a woman of any nationality written in English and published in the U.K. Although several African authors have been featured on its long and short lists over the years, an African writer has won the prize only once, in 2007: Chimamanda Ngozi Adichie for her novel, Half of a Yellow Sun.
On chairing the 2021 panel, Evaristo said that the Women's Prize for Fiction is an essential and exciting prize, that she is looking forward to chairing it this year, and that she hopes to discover a wide range of novels that will give her a strong sense of the preoccupations, styles and aesthetics of contemporary women's fiction. She hopes to be blown away by some exceptional novels and to discover some hidden gems that deserve more attention and a wider readership.
The long list of prize contenders will be announced on March 10, 2021.
Chibundu Onuzo's Dọlápọ̀ is Fine Streams on Netflix UK
Dọlápọ̀ is Fine, a short film co-produced, co-written and composed by Chibundu Onuzo, is now available to stream on Netflix UK. The Nigerian novelist excitedly shared the news on her Instagram page: "STOP THE PRESS. So, my UK people, #DolapoIsFine is now available to stream on @netflixuk. Tell your mama, tell your papa, tell everyone you know. What a great start to the weekend."
The film is a 15-minute drama exploring the theme of identity as a young Black girl explores a relationship with her hair and name, and how it helps her understand who she really is.
This summer, Dọlápọ̀ is Fine was selected as the winner of the HBO Short Film Competition at the 23rd Annual American Black Film Festival and was also in the official selection of the BFI London Film Festival.
Tems Is Apple Music's Africa Rising Artist of the Month
This month, Nigerian alt-R&B singer, songwriter and producer Tems is on the cover of the prominent Apple Music playlist, Africa Rising. This follows the success of her superb debut EP titled, For Broken Ears. The highly rated singer has shown immense promise following her burst onto the music scene with her 2018 and 2019 sensational singles, Mr Rebel and Try Me, respectively.
Entirely written and majorly produced by herself, the EP For Broken Ears has enjoyed wide listenership and success much to people's expectations after the release of her previous singles. Being on the cover of Africa Rising is the latest in a long line of co-signs for the singer. Some of the songs already making the waves from this EP include Damages and Higher. She also is featured in Wizkid's latest album, Made in Lagos, with the song Essence.
Odio Mimonet & Mayyisah Unveil Collaboration with New Turban Collection
Nigerian designer, Odio Mimonet, who recently celebrated 24 years in the fashion industry, has introduced a new collaboration with bespoke head turban brand, Mayyisah. This new collection has been tagged Odio Mimonet X Mayyisah Collection.
According to the designer, her collaborative friendship with Mayyisah has come a long way. Since the early years of the Odio Mimonet brand, Mayyisah has been an amazing muse to her.
"I chose the brand Mayyisah because of the detailing, the twists and because it blended with the unusual, which is what you would expect with Odio Mimonet pieces," said the designer.
On style, she said that using their own prints and fabrications is how she likes to see women style her hair. The Odio Mimonet X Mayyisah Collection is different, versatile and definitely quirky, while still bearing the Odio Mimonet ethos. The turbans in this collection can be worn even on corporate occasions.
Just like the Odio Mimonet ethos, which is detailed and juxtaposes culture, this collection is a great extension of the collaborators' fashion sense and a celebration of African heritage. The brand was conceived with an in-depth love of the arts, and this is reflected in their pieces, which infuse color, art and texture, setting them apart from everyone else.
Compiled by Roli O'tsemaye