Due to the COVID-19 outbreak, the annual Arts Advocacy Day in Washington, DC set for today, March 31, was canceled earlier this month. With millions of Americans now at home, Ovation TV, the nation's only arts network, is set to celebrate a 'Virtual' Arts Advocacy Day by making select arts programming accessible to all on the Ovation NOW app as well as on Ovation's website (https://www.ovationtv.com/watch/art-house/). This content will live in a new section called "Art House" starting now.
"Ovation's mission has always been to connect the world to all forms of art and artistic expression through our varied programming," said Scott Woodward, EVP of Programming and Production. "Just as we recognize the importance of the arts, we also see how this type of programming can serve as a positive distraction for people during these unprecedented times. With that in mind, we want to make our arts programming accessible to everyone, without restrictions."
Original Ovation titles available include The Art Of, The Method and Young Marvels. Also available will be classic episodes of Inside the Actors Studio, featuring Bradley Cooper, George Clooney, Halle Berry, Jennifer Lopez, Jim Carrey, Paul Newman, Robin Williams, Will Smith, and the special 250th episode.
The Art Of is a half-hour docuseries that profiles artists who are creating boundary-pushing work in media that are not part of the traditional definition of "art." Focusing on the celebrated, as well as the undiscovered, this series explores the creative process behind each featured art form and uncovers how and why these artists do what they do. Episodes feature topics such as Tattoos, Graffiti, Hip Hop, Mixology, Sushi, Sneakers, and Animation.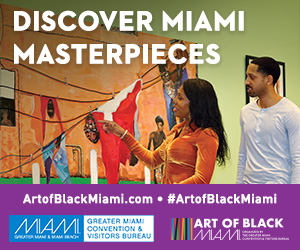 The Method takes a deep dive into the creative process. This docuseries features episodes on The Messy Artist, an art studio for children and adults in New Jersey, street artist Hanksy as he and 50 other street artists transform an abandoned mansion in Los Angeles into a magnificent – and temporary – showcase of graffiti art, and some of London's most innovative street performers, like dance troupe Barely Methodical.
Young Marvels celebrates the impressive achievements and struggles of young talent from across all areas of the arts and the parents who nurture, support and sometimes push them. Featuring exceptionally gifted dancers, singers, musicians, and more, this docuseries uncovers a generation of artists intent on making their mark before reaching adulthood.
Additional programming includes a diverse lineup of artist profiles and documentaries spanning a myriad of arts: music, dance, theater, painting, fashion, the culinary arts, and more.
Andy Warhol's Factory People (until Apr 9)
Beyoncé: Queen B
Dolly Parton: Queen of Country (Apr 10-26)
Hamilton: One Shot to Broadway (until Apr 9)
J-Lo: Let's Get Real (Apr 10-26)
Jean-Michel Basquiat
La Traviata: Opera on Sydney Harbour (until Apr 9)
Les Misérables: The History of the World's Greatest Story (until Apr 9)
Modern Hero
Nina Simone, The Legend
Rihanna: No Regrets
Shakira: Hits Don't Lie (Apr 10-26)
Stealing Van Gogh (until Apr 9)
Swan Lake by Martin Schläpfer (until Apr 9)
Whitney Houston: Everlasting Voice
Throughout the month of April, the arts network will also be airing a special arts block every Friday starting at 12pm ET.
Ovation TV's "Art House" is an ongoing effort by the network to provide the public with arts programming. It will continue to live beyond the Virtual Arts Advocacy Day celebration, with new content being rotated in for viewers to access more great arts programming than ever before… free of charge.
Arts Advocacy Day, hosted by Americans for the Arts, is an annual event that brings together a broad cross section of America's cultural and civic organizations, along with more than 700 grassroots advocates from across the country, to underscore the importance of developing strong public policies and appropriating increased public funding for the arts.
Ovation NOW is available on iOS, Android, Roku, and Amazon Fire. The app is free to download and can be used on phones, tablets, set-top boxes, and connected TVs.
For more information, please visit http://www.ovationtv.com.