Above: Site visit to Gad Gomene with participants of interdisciplinary workshops on environmental activism in Senegal organized at RAW as part of the exhibition PO4 (Blackout) with artist Christian Danielewitz, 2019.
RAW Material Company is delighted to announce its 2020 program, including artist residencies, public forums, a symposium, two sessions of the RAW Académie and The OFF @RAW during Dak'art 2020, with new friends and old.
We look forward to evermore learning, growing, questioning and collaborating and wish a very happy and fruitful 2020 to all.
Ker Issa
RAW Material Company's residency program started in 2011 and has welcomed more than 100 artists, writers, researchers, and curators from various backgrounds, in Dakar. The residency program is open to visual artists interested in any medium, as well as to writers, curators, musicians, filmmakers, architects, researchers or doctoral researchers.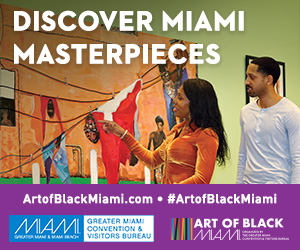 From January to March, we are pleased to welcome: Dineo Seshee Bopape (South Africa), Joe Turpin (South Africa) and Shezad Dawood (United Kingdom).
Fridays @RAW
These public forums are a constellation of weekly events that offer a platform for reflection and debate around artistic and curatorial practice, architecture and urbanism, society and cinema. The program is built around four thematic components and is organised in collaboration with local practitioners and experts in their fields:
Citéologies, with architect Carole Diop, is a program of reflection and research on politics of architecture and urbanism in Africa.
Parlons Sénégalaiseries, with satirist and journalist Ibou Fall, is a series of debates and discussions on Senegalese society in particular and contemporary African life in general.
Vox–ARTIS, organized with art critic Massamba Mbaye, is a unique moment for artists to share their work, to present and open a window onto their practice for the public.
RAW Ciné-club, with cultural journalist Aboubacar Demba Cissoko, offers a space to watch and discuss films made by Senegalese filmmakers.
We will also pursue our <B/Look Club> reading group, a gathering where dialogue and debate are encouraged through the activation of our library resources, which will resume with special editions during Dak'art.
Condition Report 4
RAW Material Company will take part in the Dhaka Art Summit 2020 with our biennial sympiosium Condition Report, this time inviting our colleagues and the public of Dhaka to a lively reflection on the idea of collectivity through the works of various artist collectives from Asia, the African continent and beyond.
Entitled Stepping out of line; Art collectives and translocal parallelism, the symposium will take place during the summit from February 8th to 10th at the Shilpakala Academy with the participation of Akaliko, Elizabeth A. Povinelli, Laboratoire Agit'art, Jatiwangi Art Factory, Pathshala, Marina Fokidis, Mustafa Zaman, Somankidi Coura, Luta ca caba inda, Chimurenga, Gidree Bawlee, Shawon Akand, Hong Kong Artist Union, Shoni Mongol Adda, ruangrupa, The Otolith group, The Hill Group, Center for Historical Reenactment, Depth Of Field, Shomoy Group, Cosmin Costinas and John Tain.
FESTAC'77
The FESTAC'77 book is landing in Dakar!
We are pleased to announce its launch at RAW on February 28.
Early in 1977, thousands of artists, writers, musicians, activists and scholars from Africa and the Black diaspora assembled in Lagos for FESTAC'77, the 2nd World Black and African Festival of Arts and Culture. With a radically ambitious agenda underwritten by Nigeria's newfound oil wealth, FESTAC'77 would unfold as a complex, glorious and excessive culmination of a half-century of transatlantic and pan-Africanist cultural-political gatherings.
As told by Chimurenga, this is the first publication to address the planetary scale of FESTAC alongside the personal and artistic encounters it made possible. Featuring extensive unseen photographic and archival materials, interviews and new commissions, the book relays the stories, words and works of the festival's extraordinary cast of characters.
Sense of Place
Last year in May, our Founding Artistic Director Koyo Kouoh was invited to be the annual guest lecturer at the Department of Curatorial Studies of Hunter College in New York. She proposed to work on the notion of a sense of place, a reflection on how one works and the meaning this work has in a given context. The establishment of RAW was a focal point for this program. The seminar was proposed as a 3-part iteration between New York and Dakar. The third phase will take place from March 12 to 14 at Hunter College in New York. It will include workshops and public events. Stay tuned!
Tour de Table
RAW Académie Session 8 directed by Yemisi Aribisala and Siddhartha Mitter centers culinary exchange as a vehicle of creative and civic possibility. The meal is an arrival: it gathers people, but also foodways—the ecologies, economies, and customs that shape how dishes are sourced and prepared, by whom, and with what methods. It is also a point of negotiation. As much as the spread of ingredients and their cooks is an index of cultural contact and cosmopolitanism, taste remains political. The session's visiting faculty members work with food systems, the culture of eating, and conviviality from multiple perspectives. We intend to engage closely with Dakar's foodscape and its people, out in the city and beyond—in markets and further up the chain of supply, and in convivial spaces, including the RAW house with its cooks, kitchen, and communal table. Visiting faculty include amongst others, the chef, culinary educator consultant and food scholar Scott Alves Barton, writers Sharanya Deepak, Ishay Govender-Ypma, Jessica B. Harris and Ashanté Reese, artists Rahima Gambo, Wura-Natasha Ogunji and Zina Saro-Wiwa, chef and DJ Tamsir Ndir aka Tchoub Tchoub, geographer and food activist Salimata Wade as well as Breaking Bread collective. The session will run from May 4 to June 19.
The OFF @RAW
For the 14th edition of Dak'art, Dakar Biennale of Contemporary African art, The Off @RAW will present works by artists Tuan Andrew Nguyen (Vietnam) and Fred Wilson (USA).
Tuan Andrew Nguyen's (born 1976, Ho Chi Minh City, Vietnam) practice explores strategies of political resistance enacted through counter-memory and post-memory. Extracting and re-working narratives via history and supernaturalisms is an essential part of Nguyen's video works and sculptures where fact and fiction are both held accountable.
Nguyen received a BFA from the University of California, Irvine in 1999 and an MFA from The California Institute of the Arts in 2004. Nguyen has received several awards in both film and visual arts, including an Art Matters grant in 2010 and best feature film at VietFilmFest in 2018 for his film, The Island. Nguyen founded The Propeller Group in 2006, a platform for collectivity that situates itself between an art collective and an advertising company. His work has been included in several international exhibitions including the Asia Pacific Triennial 2006, the Whitney Biennial 2017, and the Sharjah Biennial 2019 with The Specter of Ancestors Becoming produced in Senegal.
Fred Wilson (born 1954, New York, USA) lives and works in New York. He received a BFA from Purchase College, State University of New York. Commenting on his unorthodox artistic practice, Wilson has said that, although he studied art, he no longer has a strong desire to make things with his hands: "I get everything that satisfies my soul from bringing together objects that are in the world, manipulating them, working with spatial arrangements, and having things presented in the way I want to see them." Thus, Wilson creates new exhibition contexts for the display of art and artifacts found in museum collections—including wall labels, sound, lighting, and non-traditional pairings of objects. These installations lead viewers to recognize that changes in context create changes in meaning.
Wilson received a John D. and Catherine T. MacArthur Foundation Achievement Award (1999) and the Larry Aldrich Foundation Award (2003). He is the Distinguished Visiting Fellow in Object, Exhibition, and Knowledge at Skidmore College. Fred Wilson represented the United States at the Cairo Bienniale (1992) and Venice Biennale.
RAW @ICA Philadelphia
RAW Académie will be on its first residency for Session 9, welcomed by the Institute of Contemporary Art (ICA) University of Pennsylvania and directed by Linda Goode Bryant.The session will run from September 28 to November 13 in Philadelphia.
Linda Goode Bryant (born 1949, Columbus, USA) is an artist, writer, filmmaker and activist. Bryant received her B.A. at Spelman College in Atlanta, Georgia and a Master's degree in Business from Columbia University in New York City. Linda co-produced and directed Flag Wars (2003), a cinéma vérité Emmy Award-nominated documentary. She is a 2004 Guggenheim Fellow and Peabody Award winner. Linda was Founding Director of Just Above Midtown (JAM), a New York City non-profit interdisciplinary artists' space that supported new work by emerging visual, video, and film artists, choreographers, musicians, writers, and performance and theater artists. JAM was the first gallery space to exhibit the work of African-American artists and other artists of color in a major gallery district.
In 2003 Goode Bryant founded the Active Citizen Project (ACP), a non-profit organization that serves as a catalyst and laboratory for broad-based public activism using art and new media as tools for social change.