Above: Hassan Hajjaj, Helen P.J.I, 2011, Metallic Lambda Print on Dibond with Wood & Found Objects Frame
From 5 October, Somerset House and 1:54 Contemporary African Art Fair, are proud to present Hassan Hajjaj: La Caravane, a homecoming exhibition of the British-Moroccan artist, showcasing his vibrant fusion of contemporary cultures through new and celebrated works. The exhibition will then continue beyond 1:54 as a stand-alone show throughout Somerset House's winter season.
The exhibition will be the first UK solo show of his work in seven years, celebrating his multi-layered works which fuse traditional and contemporary North African culture with familiar Western imagery and iconography.
Born and raised in Larache, Morroco, Hajjaj moved to London aged twelve and his artistic practice sees him spend much of his life traveling between these two countries and cultures. His artworks reflect his neo-nomadic lifestyle and the relationships he has formed with a variety of characters along the way, from musicians to artists and athletes to street performers. These individuals inspire Hajjaj's diverse artworks from photographic portraits to video installations, sculptures, music, design and handcrafted objects.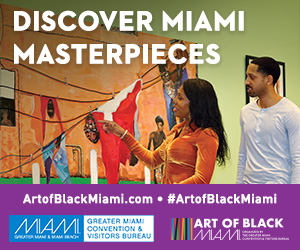 Infused with a bold palette, the materials Hajjaj uses include patterned textiles, furniture, clothes, and props often created by the artist to inform our understanding of the person in the image. All of these elements, including the frames made out of everyday items in which his images sit, are chosen deliberately to highlight these individuals' identities.
He is perhaps best known for his colorful photographic portraits, including the Kesh Angels series, from which there will be several new works in the exhibition. Blending the glossy aesthetic of a fashion shoot with Moroccan tradition and street culture, these witty and poignant images, although outwardly light-hearted, challenge Western perceptions of the hijab and female disempowerment.
Another new body of work in the exhibition is My Rock Stars: Volume 2, a nine screen installation of distinctively dressed musicians. Each musician occupies an individual screen and takes it in turns to play their instrument, while the other performers turn to watch. The clothes and brightly patterned backdrops in each screen have been carefully selected by Hajjaj to highlight each player and their individual performance. Visitors can view the performances from Hajjaj's signature Le Salon installation, which takes the form of a customised sofa, whilst the music travels throughout the whole exhibition.
A number of public events will accompany Hassan Hajjaj's exhibition. Somerset House is delighted to welcome writer and broadcaster Ekow Eshun to join Hassan Hajjaj in conversation on 5 October. Eshun will explore the multifaceted nature of Hajjaj's work, and how the artist assimilates different worlds, cultures, and individuals into his work. Eshun has also contributed to a full color catalog to coincide with the exhibition, available at £9.95.
On 6 January a free special event will take place to celebrate the final weekend of the exhibition and Somerset House's season of African Art, including live music and a family workshop inspired by elements of Hajjaj's work.
The exhibition will be the first in the Charles Russell Speechlys Terrace Room Series, an ongoing partnership with the leading law firm to present a wide range of free exhibitions reflecting the broad interests of both organizations.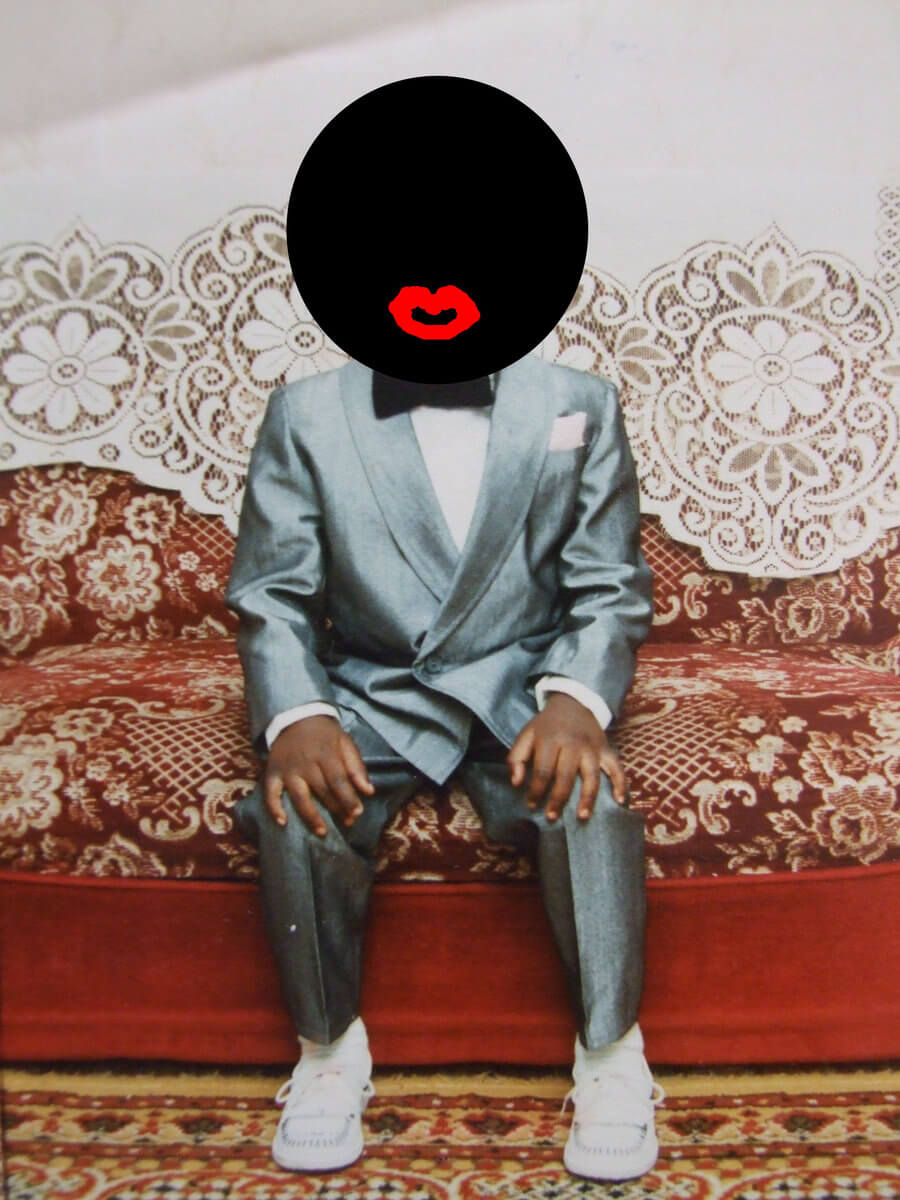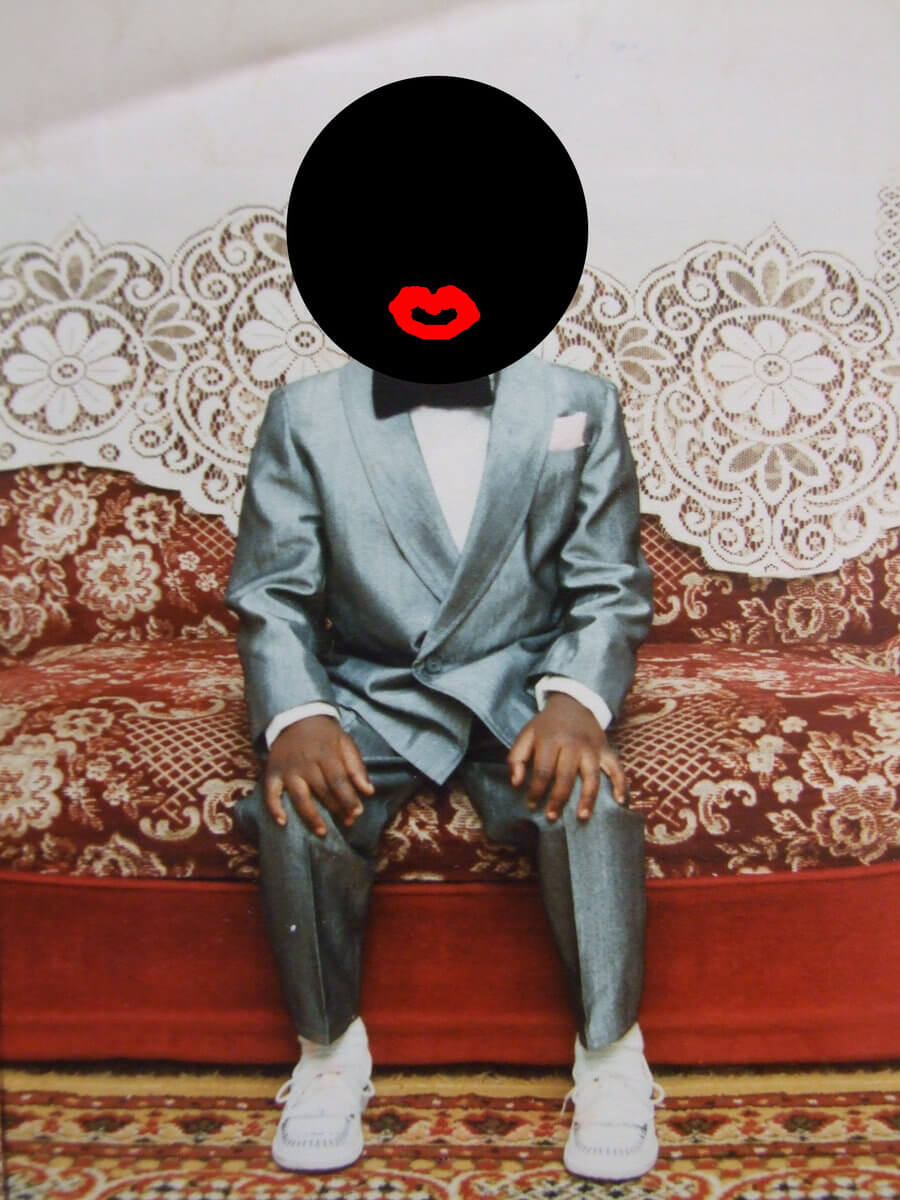 Above: Larry Achiampong, Lemme Skool you, 2007
On the occasion of Hassan Hajjaj's exhibition and 1:54 Contemporary African Art Fair, Somerset House has commissioned one of its Studios residents to create a flag to fly over its famous courtyard for the duration of Hajjaj's exhibition.
British-Ghanaian artist Larry Achiampong was one of the first residents to join Somerset House Studios, Somerset House's innovative artist workspace, on its launch in October 2016. His practice employs iconography, aural and visual archives and live performance to explore ideas of cross-cultural and post-digital identity.
In the first of a new series of flag commissions by artists responding to the cultural programme at Somerset House, Achiampong has created a flag which explores Afro-futurism and African diasporic identity. Its design represents 54 stars for the 54 African countries, with a symbolic color palette including green reflecting the land, red as a reminder of the struggles that the continent has endured and yellow gold to represent a new day and prosperity. Achiampong has configured these colors and symbols into a form suggestive of a human figure in flight; an afro-futuristic icon moving towards unity and equilibrium.
Larry Achiampong's flag will be raised above Somerset House on 25 July and is on display for the duration of 1:54 and Hassan Hajjaj's show. Achiampong will present a special performance, Voyage of the Relic Traveller, in association with his new commission by Somerset House on 5 October at 20:00 in the River Rooms.